Today's Post by Joe Farace
In my little corner of the Internet I am commemorating Women's History Month, in my own way, by celebrating some of the special women that I have been lucky enough to photograph during the past ten years or so.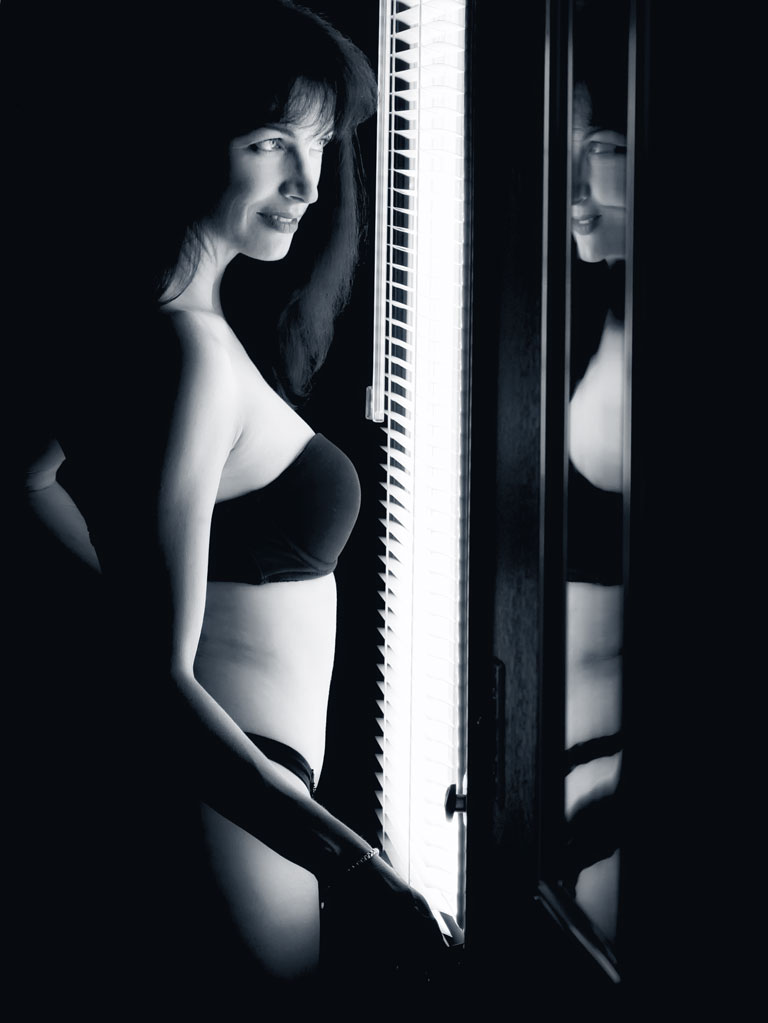 In a last week's post celebrating Women's History Month, I introduced you to a dynamic woman who was a school teacher before she went onto fame as an Internationally famous glamour model. Today's featured model is Ashley Rae, a woman who was the dean of a private art school in Northern Colorado, a fine art model as well as a model who worked with me creating glamour images because she enjoyed our collaborations.
How I Made this shot: As I write this, I have probably done more shoots and over a longer period of time with Ashley Rae than any other model that I've ever photographed. And each one was a delight. After I moved to Daisy Hill, the 180 mile round trip from her house to my my home studio was not practical or affordable and, much like Bella Fire, I am not currently able the reimburse her for transportation costs.
Ashley Rae is truly a professional model and when I asked her to pose next to my back door of my former home, this is close to the initial pose that she gave me. Together we refined it after several shots to produce this final pose. And her reflection on the right is from a framed poster, not a mirror.
The original image was shot using a Canon EOS 50D and the now discontinued EF 28-105mm f/3.5-4.5 II USM lens that I never should have sold; I loved that lens. The available light exposure was 1/200 second at f/6.3 and ISO 400 with a minus one and one-third stop underexposure to add to the moody, low key look. The color file was retouched using my normal techniques, converted to monochrome with subtle blue-tones using Exposure X5 and enhanced using the Glamour Glow filter that's part of Color Efex Pro.
---
If you enjoyed today's post and would like to see more portraits of models such as Ashley Rae, perhaps you can help by making a contribution via Patreon, where memberships start at just $2.50, with additional levels of support at $5 and $10 that includes special benefits. And if you do, I would like to thank you for your support