Today's Post by Joe Farace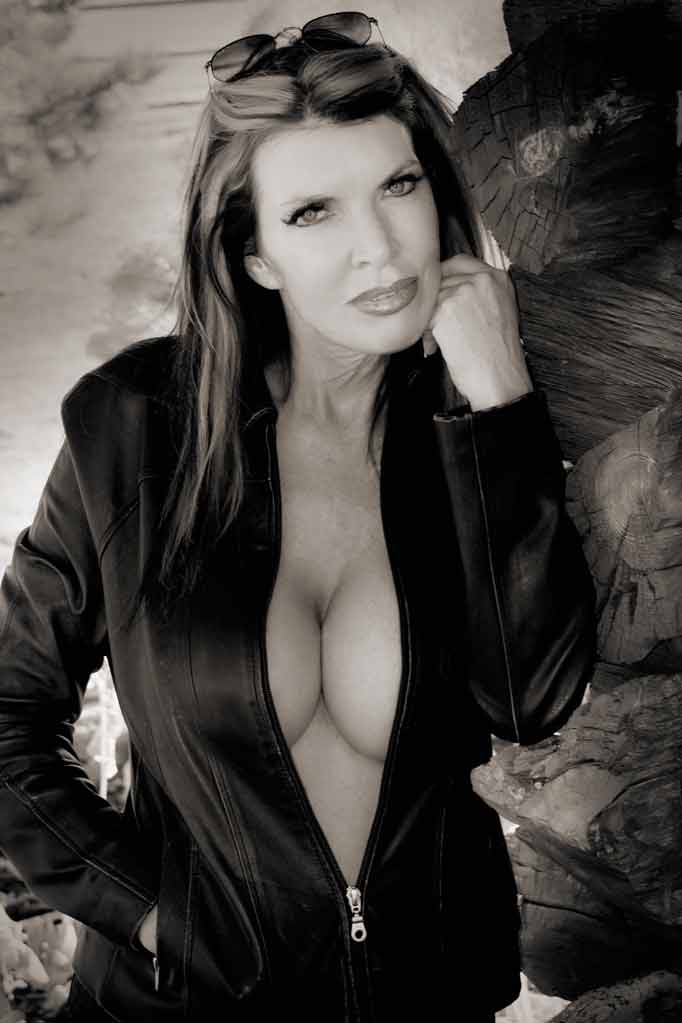 In many parts of the world, even here in the "good ole USA," women are often discriminated against and many times have less access to education and economic opportunities. That's why throughout Women's History Month, people will be organizing demonstrations and rallies to support women's rights and give light to issues that many people are unaware that still exist.
In my little corner of the Internet I want to commemorate Women's History Month by celebrating many of the special women that I have photographed during the past ten years or so.
In a previous post celebrating Women's History Month, I introduced you to a woman who was professor at a community college along with being a wonderfully talented dancer and model. Today's featured model is Maria Cedar, a dynamic women who was a school teacher before she went onto fame as an Internationally famous glamour model.
How I made this shot: I photographed Maria Cedar next to one of the restored historic buildings at Hidden Mesa Open Space using only available light with some fill from the built-in flash of a Panasonic Lumix GH4. Lens used was a Lumix G Vario 14-45mm f/3.5-5.6 lens (at 45mm) with an exposure of 1/125 sec at f/13 and ISO 200.
The RAW file from the GH4 was retouched and converted to monochrome using Exposure Software's Exposure X5 creative photo editing Photoshop-compatible plug-in with some final tweaking with the Glamour Glow filter from Color Efex Pro.
---
If you enjoyed today's post and would like to see more portraits of models such as Maria Cedar, perhaps you can help by making a contribution via Patreon, where memberships start at just $2.50, with additional levels of support at $5 and $10 that includes special benefits. And if you do, I would like to thank you for your support