Today's Post by Joe Farace
Look, I'm not an intellectual – I just take pictures."—Helmut Newton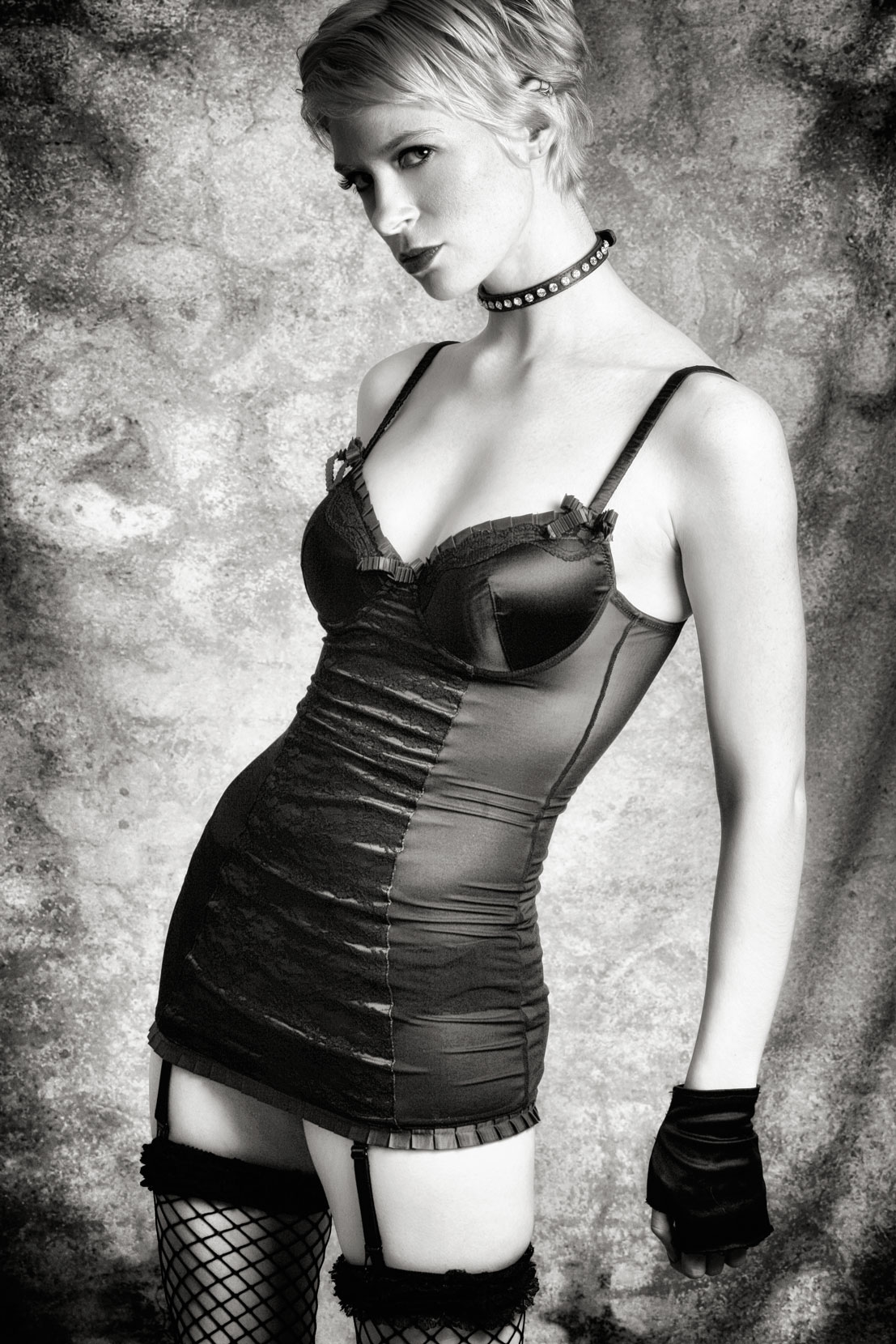 Over the five years or so I've photographed Pam Simpson  showing her many, many different looks in many different styles.
One of the delights of working with her was never knowing what her hair style or even color would be from shoot-to-shoot. And as you can see her hair is much longer and more natural in color than the Clara Bow-style hairdo she wore in the Glamour Photography with an Fluorescent Ringlight post. You can read more about Ms. Simpson in my blog post, Capturing the Essence of a Portrait Subject.
Any successful shoot begins with a concept. I draw my initial ideas from the kind of wardrobe the model brings to the session. Then I bounce my ideas off the model and then begins the real collaboration as we refine the concept and begin the shoot. It doesn't end there and we work through and shoot through the poses before it think we have a finished image.
How I made this shot: Today's image is from Pam's and my very first portrait session on August 16, 2012. It was shot using a single monolight with a 40-inch umbrella mounted and placed at camera right with a 32-inch reflector at left for fill. Camera used was a Canon EOS 5D Mark I with EF 28-135mm f/3.5-5.6 IS USM lens (at 56mm) with an exposure of 1/125 sec at f/14 and ISO 100. Image was processed using the Silver Efex Pro Color Efex Pro Photoshop-compatible plug-ins.
---
Used copies of Gary Bernstein's landmark book Burning Cold which served as an inspiration for my series of portraits of Ms. Simpson are available from Amazon starting at $25.49 hardbound or $4.00 in paperback, as I write this. Ms. Simpson is featured on the front cover of my book Posing for Portrait & Glamour Photography. New copies of the book are available for $18.95 from Amazon, with used copies starting at $17.93. Kindle versions are $16.99 for those preferring a digital format.