Today's Post by Joe Farace
The studio lighting genie is not going back into the bottle anytime soon and LED light sources are finding their place in more and more photography studios, even small one like my 11×15 home studio. Clever and versatile lighting systems such as Rotolight's Anova Pro 2 and their compact RL-48 battery-powered portable lights are part of the reason why.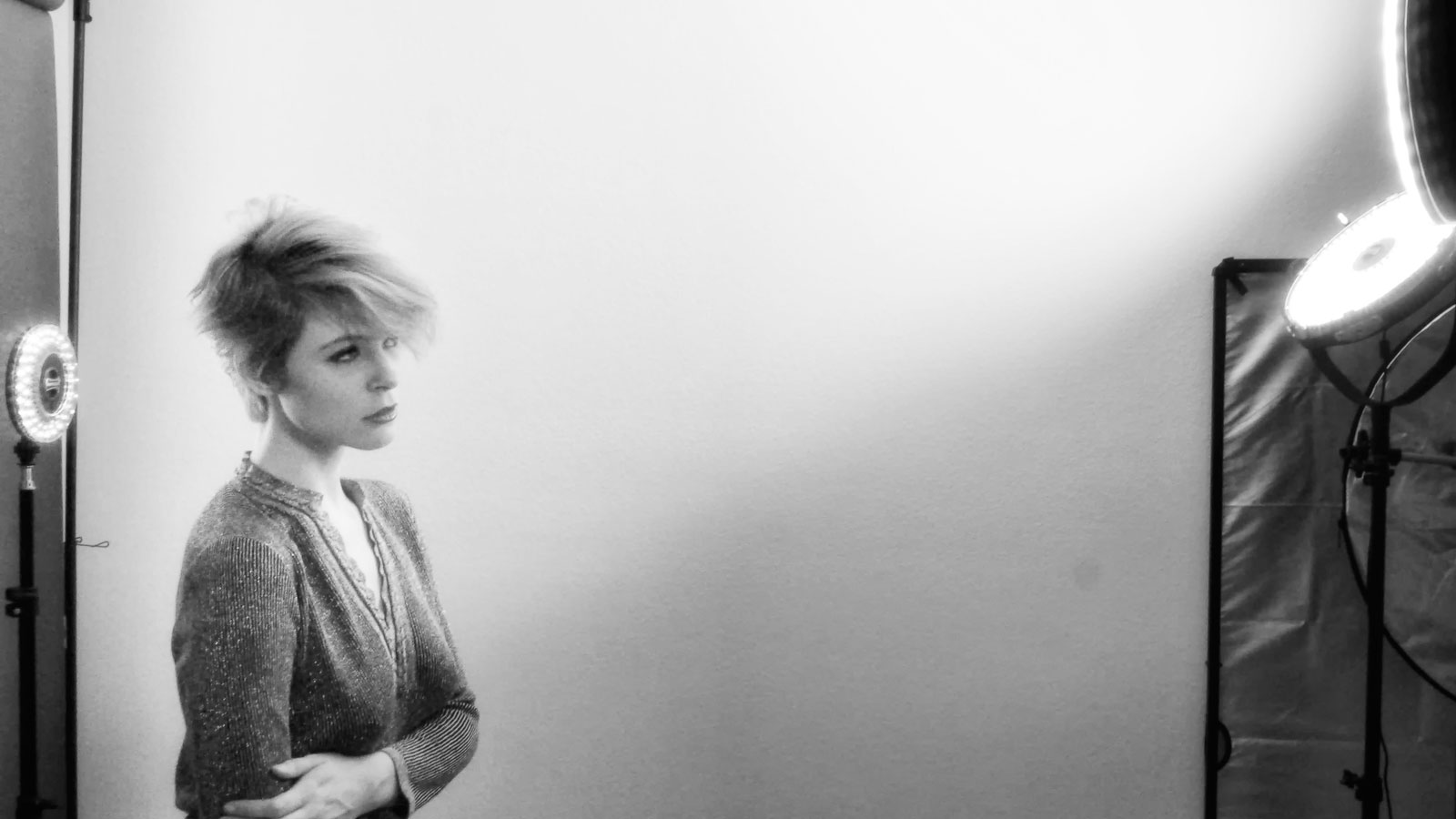 Rotolight's Anova Pro 2 has output that's 70% greater than its predecessor and is fully dimmable from a warm 3150 to a cool 6300K. It's built-in Accucolor technology guarantees precise rendering of color with a CRI/TLCI rating of 96/91. It not only provides continuous LED light but has a High Speed Sync flash (1/8000 sec.)
The other lights that make up my three light set-up or today's featured image of Pamela Simpson are the battery-powered RL48's that found in Rotolight's (now discontinued) Interview kit. The basic RL48 produces a default color temperature of 5600K with built-in space for the bundled Lee Filters' Calibration Filter kit as well as some bolder, special effects filters. The LEDs used in the RL48-B have a 140-degree beam so light wraps around your subject providing an interesting counterpoint to the slightly Anova's narrower beam.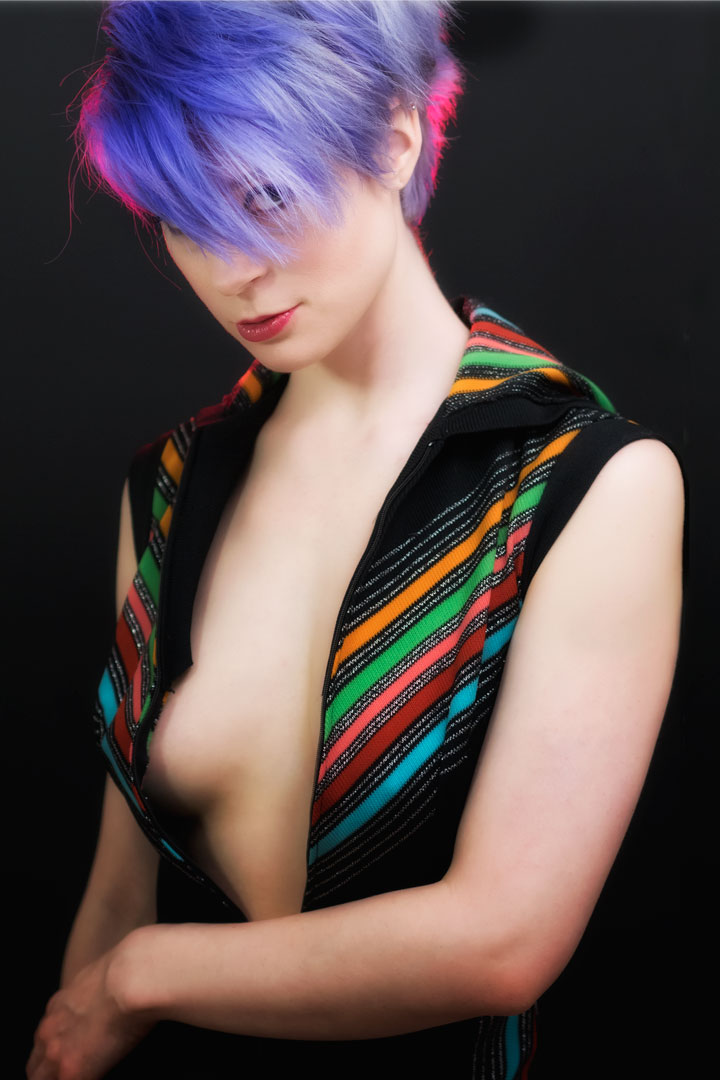 The mounting stands in the RL48 kit have a shoe mount with a standard ¼-inch tripod screw mount allowing you attach it to a tripod or lightstand as well as a camera's hot shoe. Rotolight offers a full line of swivel mounts, clamps, and articulated arms that provide flexibility.
How I made this shot: For this original lighting setup (above right) an Anova Pro 2 was placed at camera right but located closer to the subject and bounced off the nine-foot ceiling of my home studio, to act as fill. The key light is a RL48 that was placed at camera left acting together with a second (magenta filtered) RL48 behind Ms. Simpson who changed outfits from the setup shot, highlighting her hair.
This portrait of Pamela Simpson was shot against a 5×7-foot Savage Photo Grey Infinity vinyl backdrop using supports that are part of Savage's Economy Background kit. Camera used was a Panasonic Lumix GH4 with Olympus 45mm f/1.8 lens and an exposure of 1/50 sec at f/2 and ISO 800. It was retouched using Imagenomic's Portraiture and enhanced with Color Efex Pro.
---
If you enjoyed today's blog post and would like to buy Joe a cup of Earl Grey tea ($2.50), click here.
My book Joe Farace's Glamour Photography is full of tips, tools and techniques for glamour and boudoir photography with new copies available from Amazon for $20.99, as I write this. Used copies start at the hard-to-beat price price of $8.90 and the Kindle version is $19.99 for those who prefer a digital format. New and used collector copies of my film-based book Part-time Glamour Photography – Full-time Income are available starting around $42.79