Today's Post by Joe Farace
"Judge a man by his questions rather than by his answers."― Voltaire
I always enjoy hearing from readers, especially those with questions about photography, this blog, my car blog or whatever else may be on their minds. I try to answer them right away but some questions have a more general theme so I thought I would compile a few of those questions along with my answers for today's post.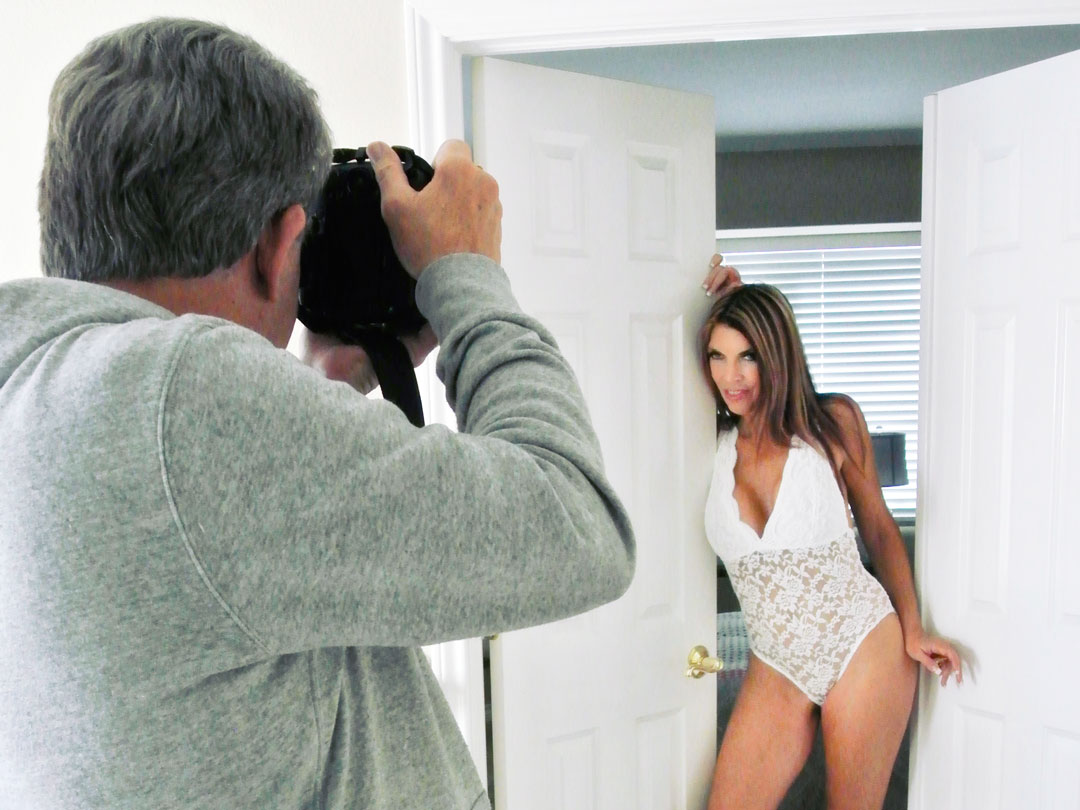 And if you have any questions or a request for me to address a specific topic, look at a certain piece of equipment or even explain or explore a technique, click on CONTACT above and let me know.
Q: Are you doing any new model shoots these day? I enjoy learning about lighting tools and techniques and seeing them explained with your portraits of models such as Pam Simpson, Marie Cedar and Erin Valakari. But I would like to see some new images of new models or at last some new shoots from some of these models.—R.B., Toledo, OH
A: To be honest, I would like to as well. The pandemic has affected lots of my shooting, even photographing cars for my car photography website, for example. Only recently have some car shows started opening up. The pandemic has also affected sessions with my existing as well as some new models I'm hoping to work with. As I write this, only four models have expressed an interest in working with me on new shoots; They are Maria Cedar (Utah)—(above right), Tomiko (Nevada,) Heather (Boulder, CO) and Denise Winkleman (California.) Did you notice something that three of these models have in common? They live outside Colorado! Closer to home, although Boulder is a 100mile round trip, I am currently waiting for Heather to find time in her schedule for a shoot. For my thoughts on finding new models in Colorado during a pandemic (and maybe that's just a part of the New Normal)  please read my post, Are Modeling Websites Worth Your Time and Money?
Q: What happened to your PhotoWalks?—J.G., Parker, CO

A: You're right, there have been no PhotoWalks during 2020. In fact all of my workshops and seminars have been put on hold for the rest of the year. I hope that 2021 will be a better one for many hundreds of reasons, the number one being that life may final setting into what (I think) will become a New Normal. It won't be anything like the Old Normal but I hope and trust that we'll be OK with what it evolves into.
Q: Why haven't you made any new video blogs/vlogs lately. The last one was seven months ago.—C.W., Detroit, MI
A. I am sorry about that. Because of the pandemic my wife now works at home and she gets really busy dealing with some of the aspects of her job. In the past, I would shoot videos when she was out of town because it was less disruptive to her and myself. But she may not be traveling for business anytime soon or may never again under the New Normal so I am trying to come up with a workaround, like shooting outdoors. Right now, I am looking to purchase a new microphone (a Deity lav mic) and as soon as I get the extra cash—there are no freebies for me—to purchase the mic I'd like to shoot a new video. Part of this urgency is that I would like to be able to do this while I still have access to the full-frame Lumix S1R that's currently on loan from Panasonic. That will happen real soon now, I promise.
Q: Whatever happened to your self-published book, "On Photography"?—J.L, Toronto, ON

A: Look for a post with my final answer on that topic this coming Saturday, when I will be announcing details about its availability as a free PDF download.
---

My out-of-print film-based book Part-Time Glamour Photography: Full-Time Income, is available new for $17.08 with used copies starting at $4.00 as I write this. Yes, it's all about shooting using film cameras but there's still lots of useful information and that used price is hard to beat! The newer, digital oriented Joe Farace's Glamour Photography, is available new for $20.99 or starting at $8.91 used. The Kindle version is $19.99 for those preferring a digital format.