Today's post by Joe Farace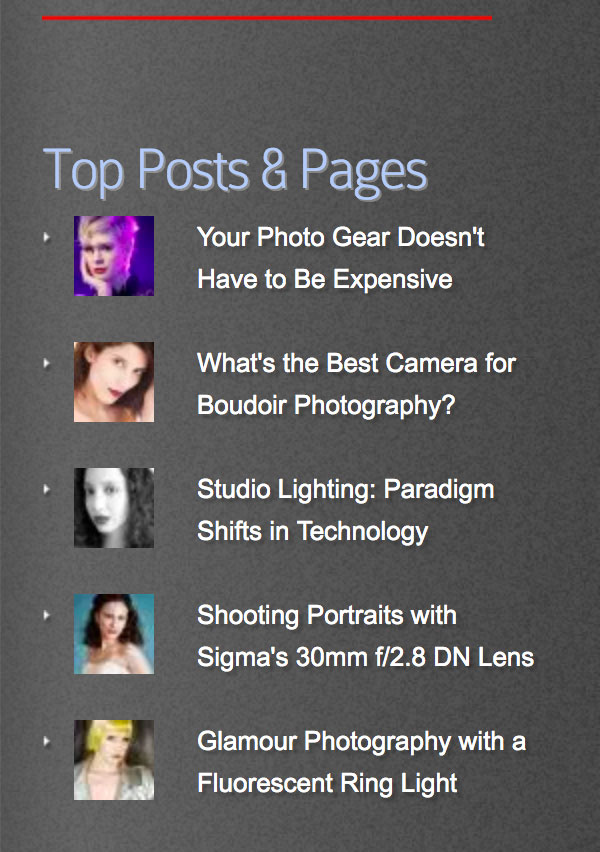 Mark Twain had lots to say about statistics: He said, "Facts are stubborn, but statistics are more pliable." He went on to say that, "There are lies, damned lies and statistics." And so here I am using statistics to make a point. (sigh)
Shortly after the creation of this, my new blog, one of the blog's readers suggested that we add a section called "Top Posts & Pages" to the right-hand column. Their idea was that anyone who was new to the blog would be able to see the most popular five or six posts and use it to catch up with what's been going on here. The tabulation for the most popular posts is done automatically by the site's software; I'm not physically counting page views.
On Monday, November 25'th all of the Top Posts were about portraiture. Now it's quite possible this ranking is because many of these posts featured photographs of attractive women, so maybe that's part of their popularity. I prefer to think that these posts are popular because the subject matter interests the blog's readership. After Thanksgiving, I'll be adding a few more posts about portraiture and studio lighting each week featuring examples from classic to glamour to boudoir. In these posts, I'll be sharing all of the tips, tools and techniques that I use to create these photographs and will try my best to keep it interesting.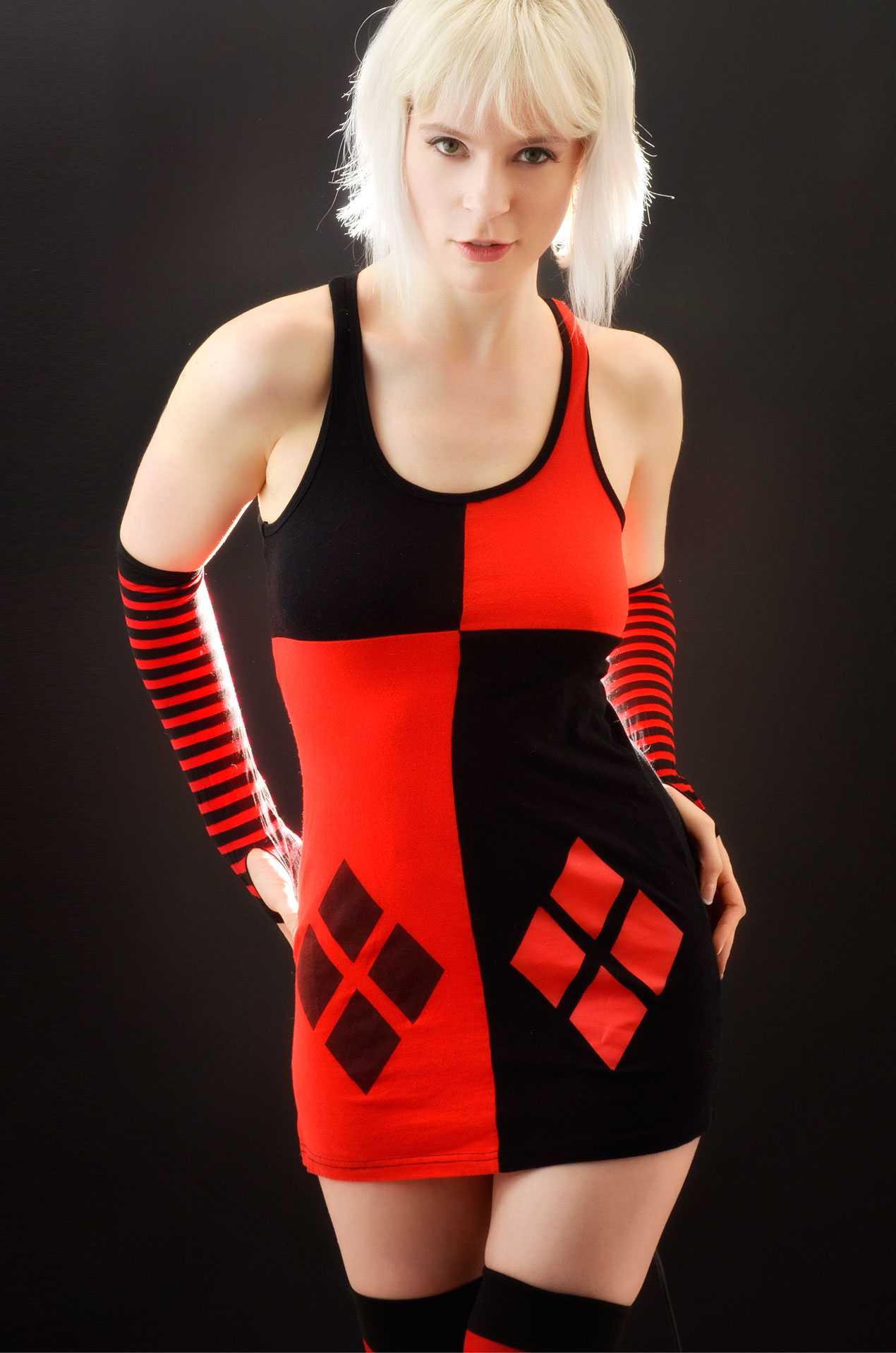 How I made this shot: And now for a little cosplay with Pamela Simpson doing her Harley Quinn impersonation. I know, there's no hat. I hate hats because they make lighting the face more difficult and I can't achieve the look I prefer. You may, of course, be better at that than I am.
The Phottix Indra500 in TTL mode with hexagonal Plume Wafer lightbank is at camera left. A second (non-Phottix) monolight, without a reflector, was placed directly behind Pam and aimed at her back. Background was Savage's Black Infinity vinyl backdrop. Camera was my wife's Nikon D5100 with 18-55mm f/3.5-5.6 kit lens (at 55mm) with an exposure of 1/200 sec at f/9 and ISO 200.
If you would like to suggest something or would like me to cover a certain topic or product or have a question about a specific post, click Contact and drop me a note. I'll get back to you right away with answers or will try to include your suggestions in future posts.
---
If you enjoyed today's blog post and would like to buy Joe a cup of Earl Grey tea ($2.50), click here. And if you do, thanks so much.

Pam appears in many of my portrait and glamour photography books as well as on the cover of "Posing for Portrait and Glamour Photography." The book  is available new from Amazon for $18.95 or starting at $17.88 used, as I write this. Kindle version is $11.99.