Today's Post by Joe Farace
In my post about Sigma's three new Canon EF-M lenses I said, "Look forward to updates and I plan to give each lens a thorough workout." I'm starting this series of reviews with the 16mm f/1.4 DC DN ($449) because at 3.63-inches long and weighing 14.9 oz, it's the biggest lens in this series and I wanted to see how balanced it was with Canon's lightweight M series cameras. Compared to the other lenses in the series, the lens is big but not overly so and shooting it with the EOS M6 Mark II was a pleasant experience and the package didn't feel nose heavy.
How I made this shot: Canon EOS M6 Mark II with Sigma 16mm f/1.4 DC DN lens and an exposure of 1/800 sec at f/10 and ISO 320.
And my second reason for starting with the 16mm because the lens's focal length hearkens back to my first Sigma purchase, the 16mm f/2.8 Filtermatic lens. This new 16mm f/1.4 lens has no built-in filters but does have a relatively large 67mm filter thread but the front element doesn't protrude like some wide-angle lenses. If this were my personal lens I wouldn't shoot it without some kind of protective filter such as Hoya's Hoya UV Haze NXT HMC.
On the EOS M6 Mark II, the 16mm f/1.4 produces a 25.6mm equivalent focal length and has a rock solid and impressive build quality. The lens has a stepping AF motor for quick, quiet, and smooth focusing performance that suits still photography as well as video*. The lens will close focus to a respectable 9.84-inches. The bayonet mount is chrome-plated brass for accuracy and durability. Rubber sealing is incorporated in the mount design making it dust- and splash-resistant, something my EOS M6 Mark II itself does not offer. Wrapping it all up, the lens has rounded nine-blade diaphragm for smooth and pleasing bokeh.
The lens design includes two Special Low Dispersion (SLD) elements and three F Low Dispersion (similar to flourite glass) elements to reduce color fringing and chromatic aberrations. Two aspherical elements limit distortion and spherical aberrations. Super Multi-Layer Coating has been applied to lens elements to minimize lens flare, although Sigma includes a lens hood at no additional cost. I tried to force some flare when making shots of the Jacks & Ball sculptures (above) at the Parker, Colorado library and ended up with modest amounts of flare as well as some nicely rendered sunstars.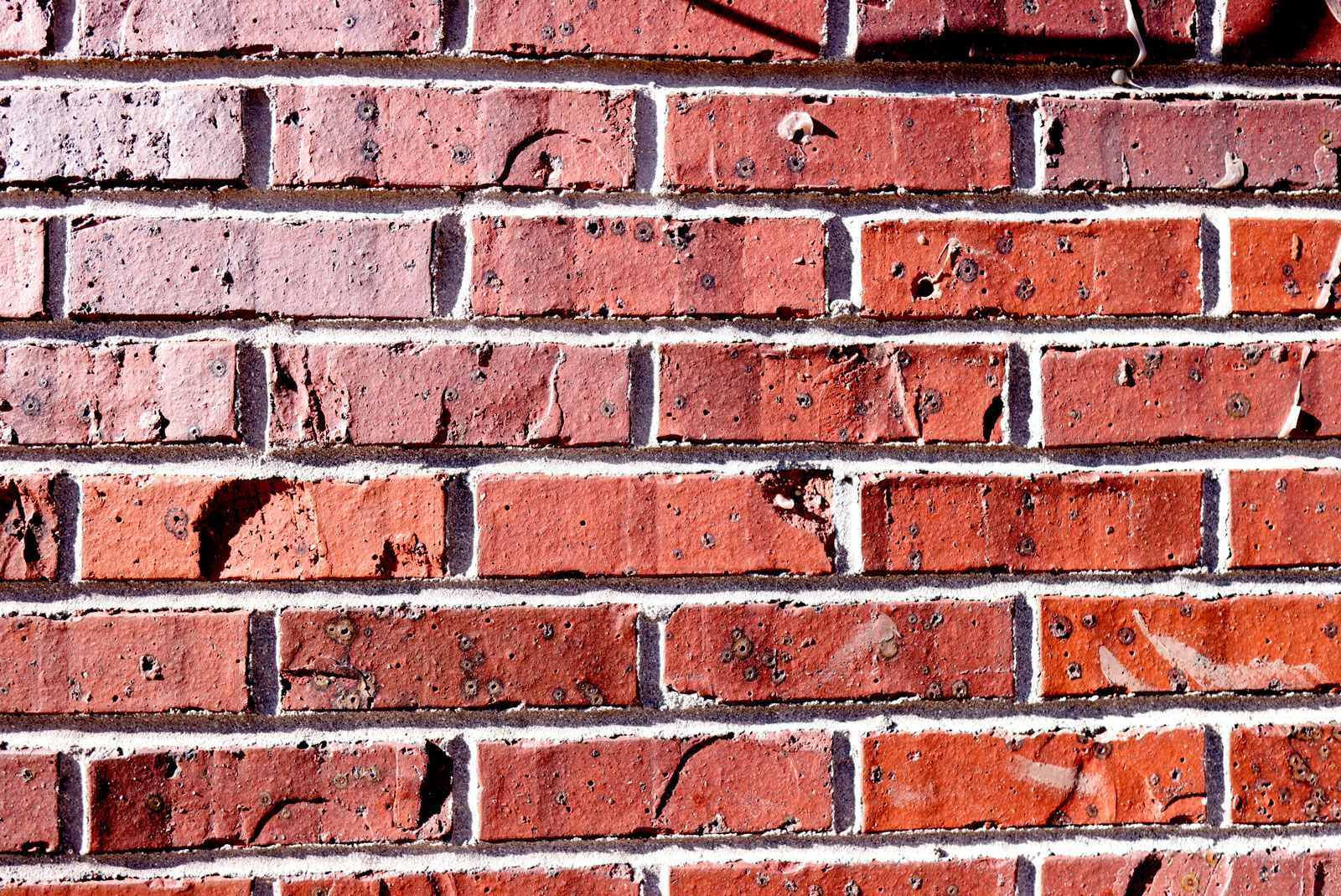 What's the optical quality like in the real world? Here's what my well-laid wall of bricks has to say: Wide open the lens is crisply sharp from corner-to-corner with zero vignetting at any aperture. There is no trace of barrel of pincushion distortion. When shooting from low camera position as I did with the Jacks & Ball photograph there is some inevitable distortion, mostly near the edges, that you would get from any wide-angle lens regardless of its optical design or construction.
Tip: What my brick wall tests revealed had nothing to do with the lens but more to do with the camera. At ISO 320 and wide open the camera ran smack against the mechanical shutter's upper speed limit of 1/4000 sec. When shooting wide open on a sunny day, you might want switch to a lower ISO or use the electronic shutter that has a maximum shutter speed of 1/16,000 sec. When shooting wide open under lower light conditions, regardless of ISO setting, either shutter system will work just fine.
The Sigma 16mm f/1.4 EF-M lens is well made, optically near perfect and is a good value. What more does any EOS M5, EM6 or M50 shooter want…or need.
*I plan to use the EOS M6 Mark II with the Sigma 16mm f/1.4 lens to create a vlog for my car photography blog/website. I'll provide a link here when it runs.
---
If you enjoyed today's blog post and would like to buy Joe a cup of Earl Grey tea or maybe a cup of hot chocolate ($2.50), click here. And if you do, thanks so much.