Today's Post by Joe Farace
"Silver-white winters that melt into springs, these are a few of my favorite things"—Richard Rodgers
Here's what appears to be a few of my favorite cameras and lenses for the holidays. If you read my Shutterbug review of Canon's EOS M6 Mark II, you should have at least two takeaways from my field test of this interesting mirrorless camera:
First, I really liked this compact and quite capable little camera. Image quality is literally stunning with the EOS M6 Mark II packing the functionally of many of Canon's bigger, heavier (and more expensive) DSLRs.
Second, there are few lenses available for the M6 Mark II* and some of the lenses Canon offers aren't all that good with the kit lens exhibiting a kind of mustache distortion I haven't seen in modern lenses in a long time. If you're wondering what mustache distortion is, my review has examples as well as more detailed descriptions.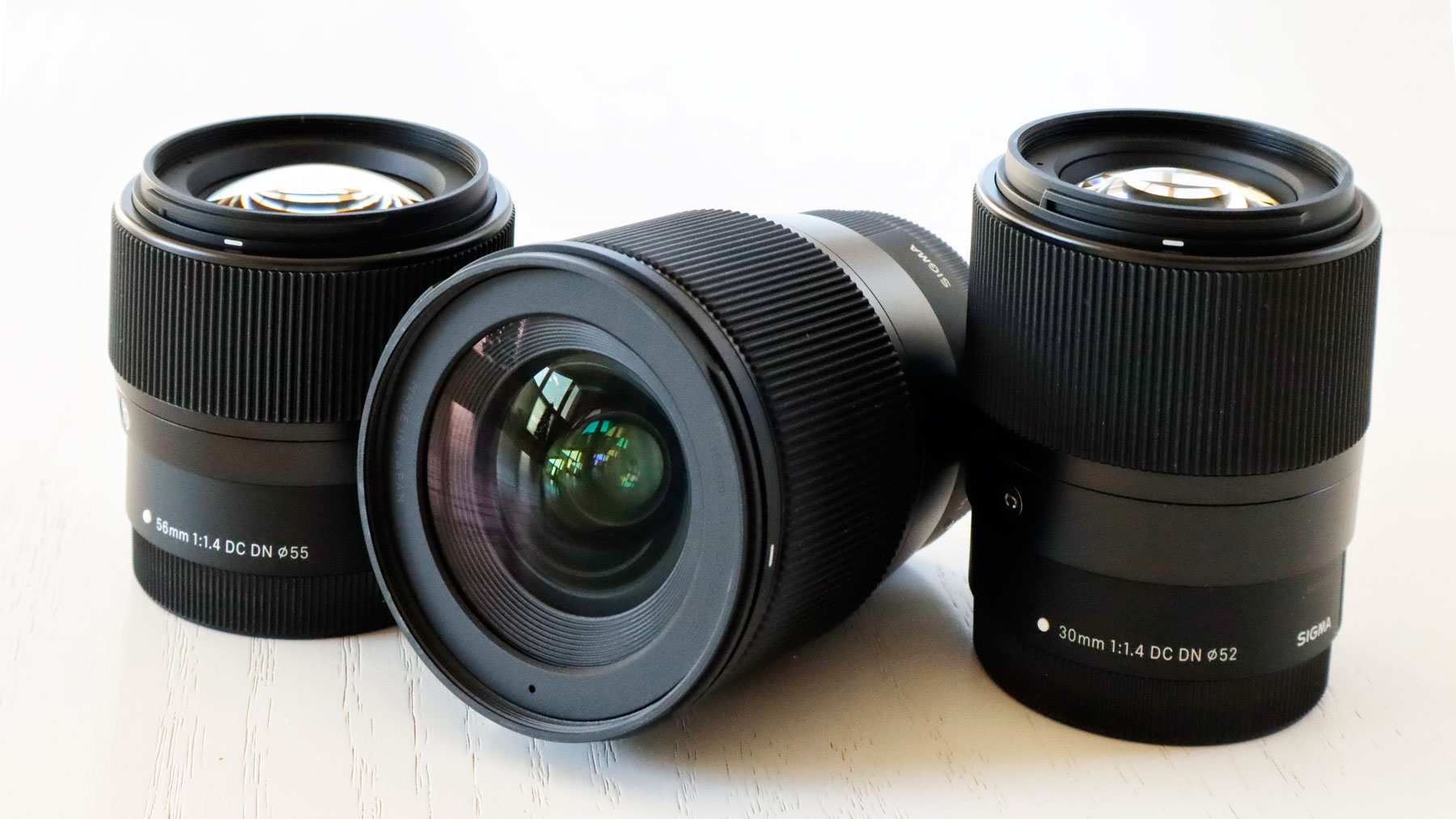 Fortunately Sigma comes to the rescue of otherwise happy EOS M6 Mark II users by offering three useful EF-M mount prime lenses in their Contemporary series with focal lengths of 16mm, 30mm and 56mm. With Canon's APS-C 1.6x factor, this translates into 25mm, 48mm and 90mm equivalents. And while these focal lengths aren't the classical 35mm, 50mm and 135mm lens combination, it's close enough for my photography. Prices for these impressive lenses are not cheap but are not expensive for f/1.4 optics and are $449, $339 and $479, respectively as I write this. By comparison, Canon's slightly smaller EF-M 32mm f/1.4 STM lens is $429, currently with a $50 holiday rebate. And, oh yeah, the Sigma lenses come with nicely made hoods at no additional cost.
Sigma's trifecta of Canon EF-M mount lenses feature a new control algorithm that optimizes autofocus and maximizes data transmission speed. In addition, the lenses are compatible with Servo AF and lens aberration correction. Lens design is based on the camera body's ability to correct peripheral light amount and distortion. The lenses are also compatible with the EOS M6 Mark II's Face+ Tracking AF.
The build quality of each lens is impressive, rivaling more expensive competitors; these are solidly built, glass heavy lenses. According to Sigma the lenses offer image quality rivaling Sigma's well-regarded Art Series. The lenses are expected—look for individual Field Tests of each lens starting next week real—to have smooth AF making them useful for shooting video. To test that feature, I plan to use the EOS M6 Mark II with the Sigma 16mm f/1.4 lens to create a vlog for my car photography blog/website. I'll provide a link here when it runs.
And yes, Sigma is an advertiser on this blog but I've been using their products since 1972 when I purchased my first lens for my then brand new Nikon F2—the Sigma 16mm f/2.8 Filtermatic lens. Look forward to updates and I plan to give each lens a thorough workout.
*To be fair Canon offers the Canon EF-M Lens Adapter Kit for Canon EF / EF-S Lenses that typically sells for $150. If that strikes you as expensive, it does me too. Look for a stocking stuffer update on this gizmo soon.
---
If you enjoyed today's blog post and would like to buy Joe a cup of Earl Grey tea or maybe a cup of hot chocolate ($2.50), click here. And if you do, thanks so much.