Today's Post by Joe Farace
Personal Note: Well, I'm back sort of anyway and am in the middle of physical therapy on my right hand. It's working (sort of) and I can type (sort of) and am working on getting back to shooting with my mirrorless cameras. Follow me on Instagram to see how I'm doing…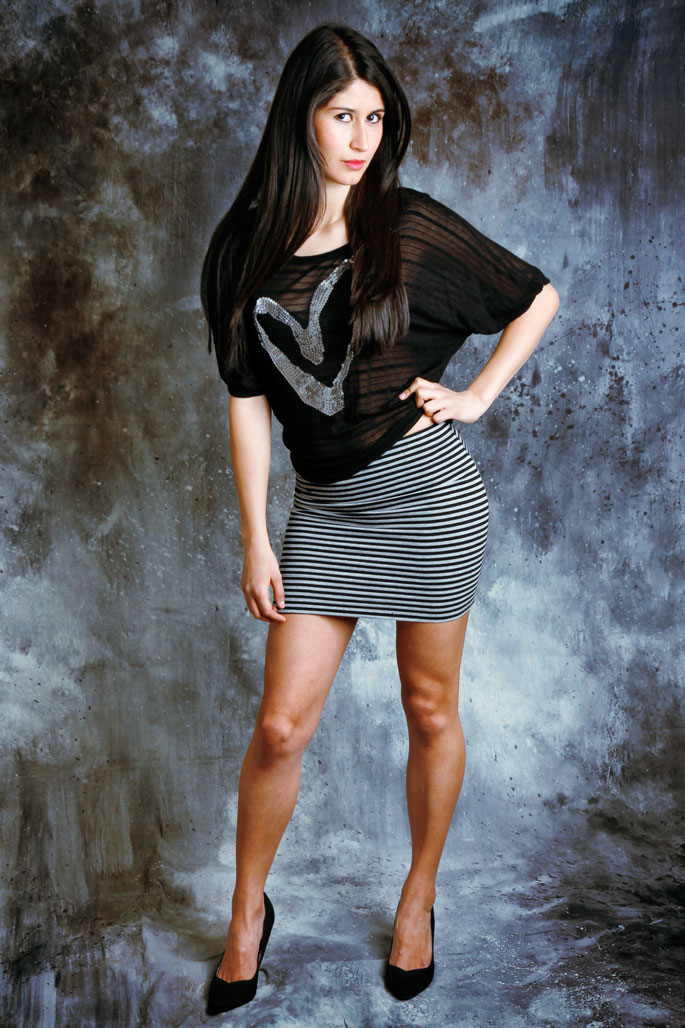 My home studio measures 11×15 feet but on one end of the room the wall is angled making shooting full length portraits a challenge. This is the same space I used for shooting and testing lighting products for Shutterbug reviews as well as making glamour photographs for clients of my boutique boudoir photography operation.
Shooting full length poses in tight quarters requires wider angle lenses than I might prefer for making portraits but some compromise is required when working in these smaller spaces. When shooting with my Canon EOS system that means using my  EF-S15-85mm f/3.5-5.6 IS USM lens. If I had the Tamron 35-150mm f/2.8-4 Di VC OSD lens that I recently reviewed for Shutterbug, I might have preferred to use that.
Making wider angle lenses work for this kind of shot requires close attention to camera height and sometime I find that kneeling down or sitting in a chair (thus lowering the camera) to photograph the model works best for me. You can use whatever contortionist trick works for you as long as you are not shooting down on your subject when using a wider-angle lens. If you do it will create unflattering foreshortened and distorted portraits with disproportionate head sizes. I know that some younger photographers like this look; I do not. Don't get too low either because then you'll end up looking up your subjects nostrils.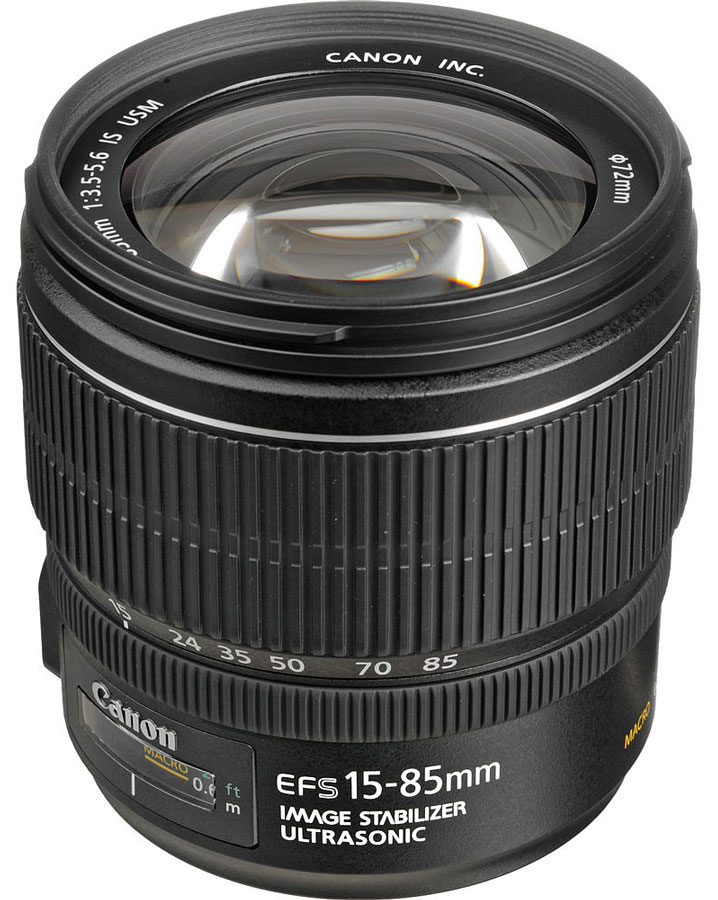 How I made this shot: The above image of Kim Z was made during our first shoot together and she's is in a kind of modelly pose but that's to be expected when working with a new model in the studio where she has no props to interact with. To me, this pose works with her wardrobe and the stylized Silverlake Photo Carbonite background that allows me to pull it out into my studio's floor. Image was captured with a Canon EOS 60D and EF-S15-85mm f/3.5-5.6 IS USM lens at 35mm with an exposure of 1/60 sec at f/11 and ISO 200.
---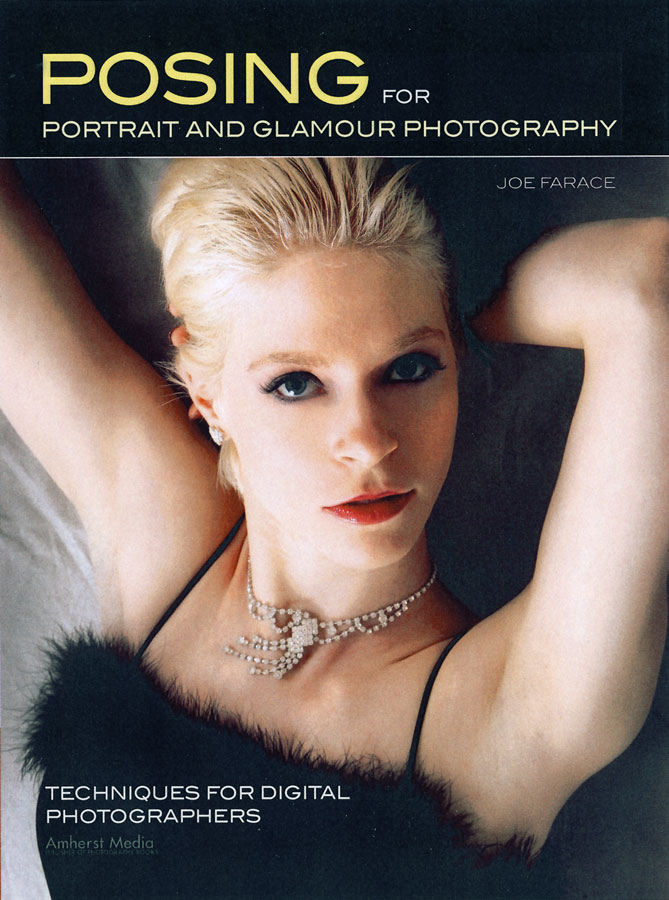 If you enjoyed today's blog post and would like to buy Joe a cup of Earl Grey tea ($2.50), click here. And if you do, thank you very much.
You can learn more about my posing techniques in Posing for Portrait & Glamour Photography and brand new books are available from Amazon.com for just $18.95. Kindle versions are $18 for those preferring to have the book in digital form.