Today's Post by Joe Farace
A personal note: I recently had surgery and my right arm will be in a cast for two weeks. After that I'll have a brace for several weeks, which I understand will let me make photographs and type, more or less. Check my Instagram feed (@joefarace) for updates on how I'm doing with posts from Mary.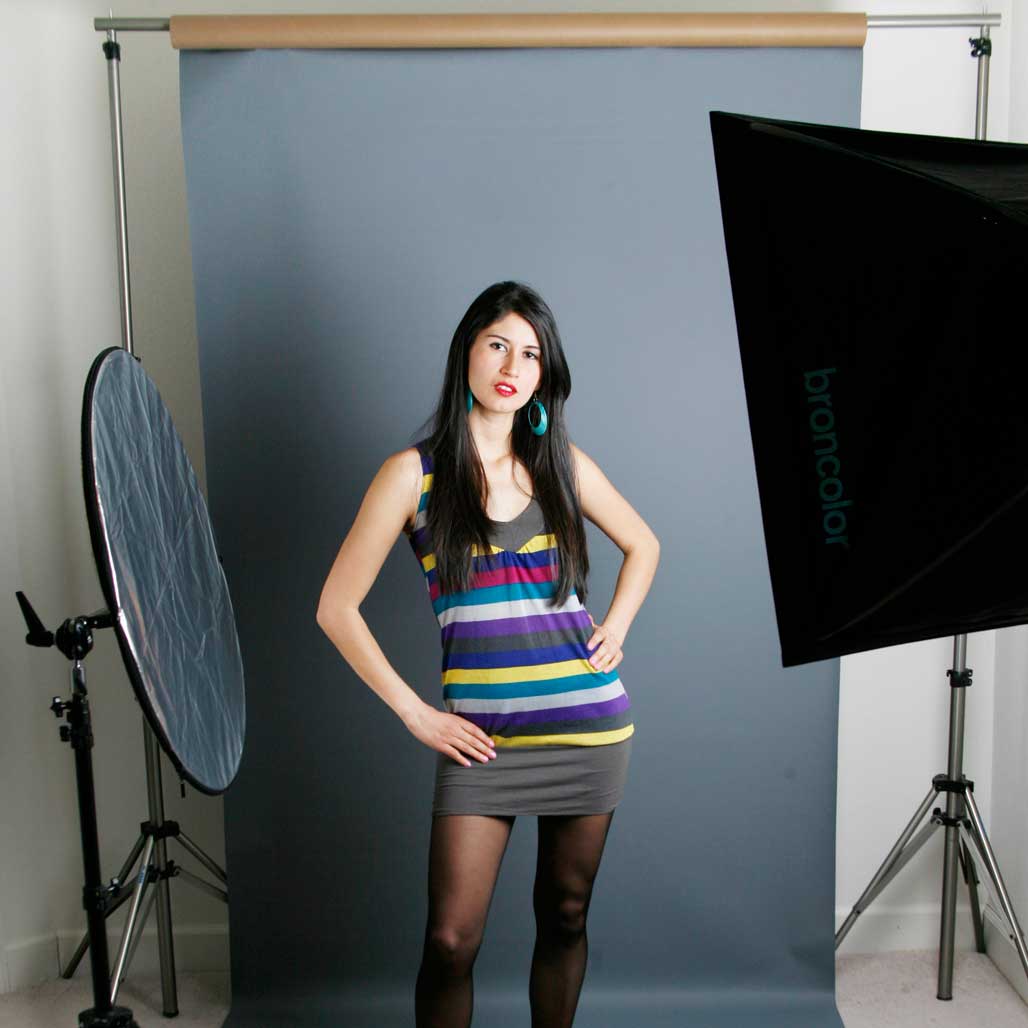 Today's blog might be considered the prequel to my post, Developing a Personal Portrait Style and if you have time you can click on it and read it first or maybe after this post; I don't think it will it make any difference. The information is all there.
When setting up an in-home or in-apartment studio, the first thing you need is space but you really don't need that much. But more is always better than less.
You can put a studio in a basement, garage, spare bedroom or you can use the living room as Mary and I did when we started our photography business many years ago. For each shoot, we would set up the lighting equipment and background and then knock it down and pack it away afterwards. It wasn't the best way to operate but it got the work done and it worked. I even won an award for a bridal portrait that I shot in that space, so it can work.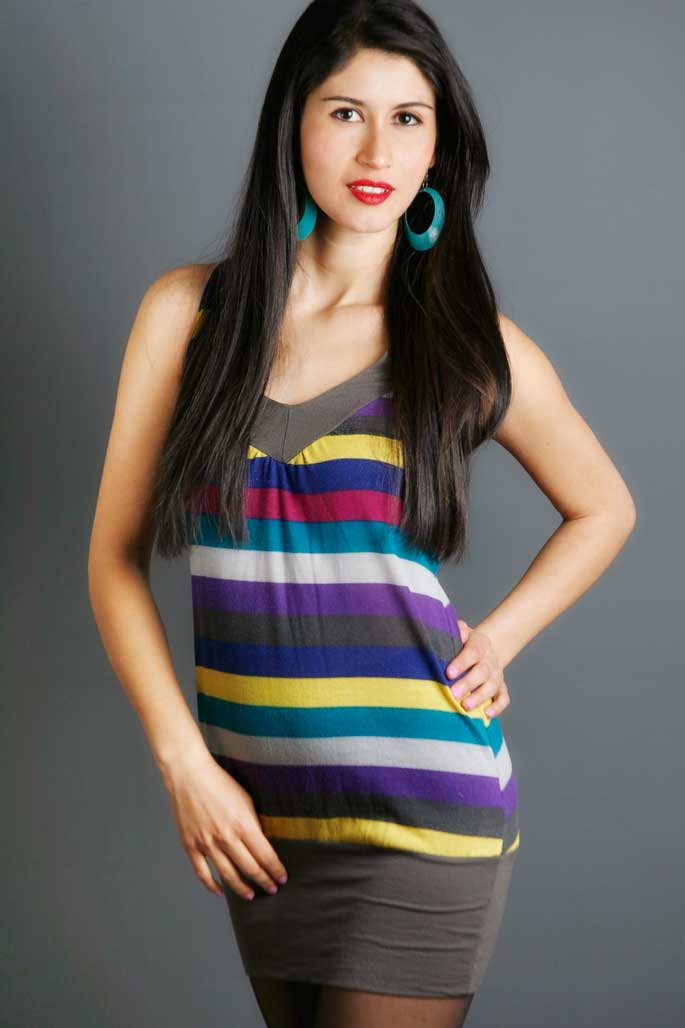 In creating a studio from existing space in your home you need to be creative and flexible. My first home studio was in an 8×9 foot space in my former home's unfinished basement and was sandwiched between my model train layout and an old sofa. Ceiling height was only 7.5 feet and so my choice of lighting modifiers was not just limited to small umbrellas because I successfully used a Plume Wafer softbox as a main light in this space too.
My current home studio, where the image at left was made, measures 11×15 feet and has a 9.5 foot ceiling giving me more flexibility in my choice of lighting modifiers. I have room to use many different backgrounds but can barely shoot full-length shots in this space.
How I made this shot: For this color portrait of Kim Z, I placed a Bron Move light head with 28×28-inch Flex softbox at camera right while a 32–inch reflector was at camera left. Background was a  5×7-ft Savage Photo Gray Infinity vinyl background suspended on my falling-apart JTL background stand. The light's power pack was set at approximately one-third power. Exposure with Canon EOS 5D and EF 28-135mm f/3.5-5.6 IS USM (at 100mm) was 1/100 sec at f/8 and ISO 200.
Shooting in a garage, which I've also done in my former home, offers the advantage of high ceilings providing more flexibility in lighting set-ups but that's not always a viable option for me because of the chilly weather here in Colorado results in winter temps around 50 degrees in my current insulated garage. In more temperate climates, this could be an ideal solution, if your cars don't mind being outside.
---
If you enjoyed today's blog post and would like to treat me to a cup of Earl Grey tea ($2.50) to cheer me up when I'm recuperating, please click here. And if you do, thanks so much.
Victoria appears in my book Studio Lighting Anywhere that's available new from Amazon.com for $17.07 or starting at $6.95 used, as I write this, which seems like a heckuva deal. The Kindle version is $11.99, if you prefer a digital format.