Today's Post by Joe Farace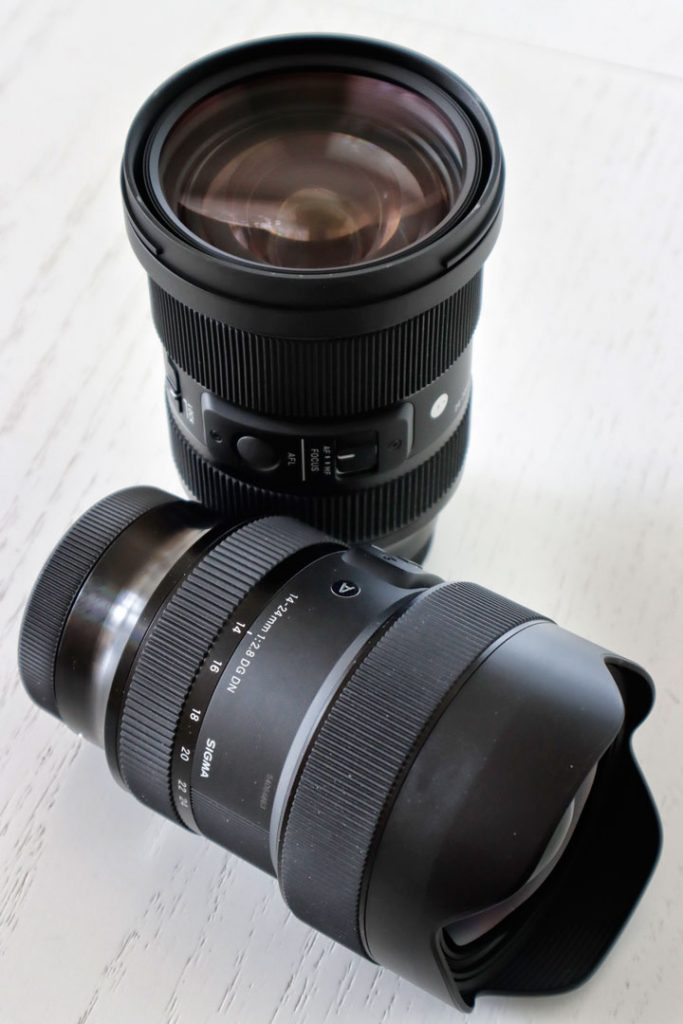 My first professional SLR was Nikon's F2 that I purchased in 1971 and like many other photographers of the day, I ordered it with a 50mm f/1.4 lens but what I really wanted was a wide-angle lens. So the next lens I bought was a Sigma 16mm f/2.8 lens that I kept as long as I remained a Nikon shooter, which lasted into the late 1990's.

As I'm testing the Panasonic Lumix S1R, I'll also be reviewing some L-Mount lenses from Sigma. Here are two of them:  Sigma's 14-24mm f/2.8 DG DN Art Lens ($1399) uses three aspherical elements, including a large-diameter aspherical element to control spherical aberrations and distortion for increased sharpness throughout the zoom range. Super Multi-Layer Coating combined with a Nano Porous Coating is used to suppress lens flare and ghosting and should produces accurate color and contrasty  images. The front lens element has been treated with a water- and oil-repellent coating for working in harsh environments. A built-in lens hood prevents flare while protecting the front element because the rounded front element precludes the use of a protective filter. There's a rear filter holder for attaching and securing gel filters.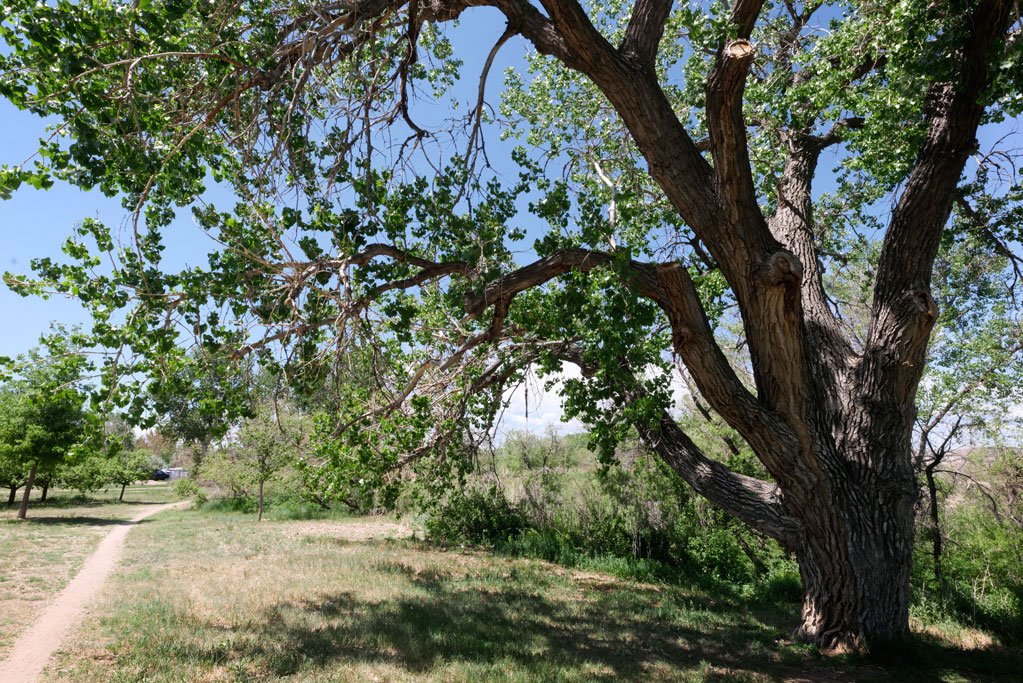 The 14-24mm f/2.8 lens has a stepping motor for smooth and fast AF that 's quiet whether using Face/Eye Detection AF or shooting video. An Autofocus-Lock (AFL) button on the barrel can be assigned additional functions. The lens has a weather-resistant construction and a brass bayonet for precise mounting and the rounded 11-blade diaphragm create smooth bokeh when shooting wide open.
How I made this shot: I photographed my favorite tree at McCabe Meadows from a slightly different angle using the Lumix S1R and Sigma 14-24mm f/2.8 DG DN Art lens (at 18mm) set in Vivid mode with an exposure of 1/60 sec at f/20 and ISO 400.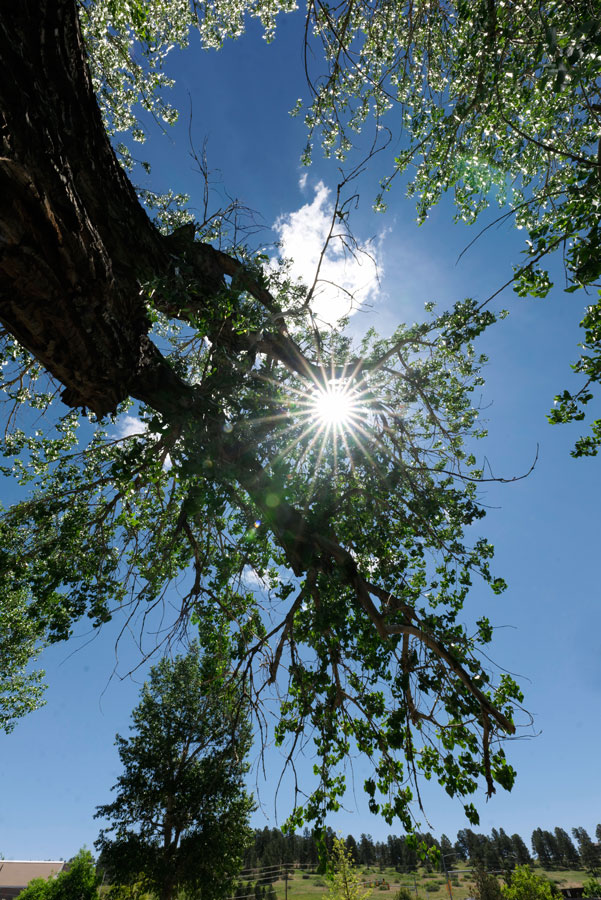 Sigma considers its 24-70mm f/2.8 DG DN Art Lens ($1099) to be a wide-angle to portrait-length zoom lens. Its optical design incorporates six F Low Dispersion (FLD) and two Special Low Dispersion (SLD) elements to reduce chromatic aberrations and color fringing. Both Super Multi-Layer and Nano Porous Coatings are applied to improve contrast and color. The front element measures 82mm and Sigma includes a nice lens hood but if this was my lens, I would also invest in a high quality protective filter like B+W's XS-Pro Clear MRC-Nano 007 Filter.
This lens sports a stepping AF motor for fast, precise, and quiet autofocus performance. This is complemented by an optimized AF algorithm for smooth focusing. There's an programmable AF-L button that can be used to adjust various shooting settings. The lens also features a dedicated AF/MF switch and a zoom lock switch to prevent the barrel from accidentally extending. At the wide end of the zoom range, the maximum magnification ratio of 1:2.9 suits working with close-up subjects (to 7.09-inches) and an 11-blade diaphragm produces pleasing bokeh. The brass bayonet provides  accurate, rigid mounting while a built-in rubber seal makes it dust- and splash-resistant.
The only question for this dynamic duo is, who's Batman and who's Robin.
Stay tuned for field tests of each individual lens. I will be starting with the Sigma 14-24mm f/2.8 DG DN Art Lens. Since that focal length range is ideally suited for photographing cars, I hope to be able to use it if/when Cars & Coffee resume in Parker, Colorado this month. Look for a blog post about it next week that will include my patented Brick Wall Test, LOCA (Longitudinal Chromatic Aberration) test and my rating on the Farace Sunstar Scale that can be seen above left image.
---
It's National Donut Day. If you enjoyed today's blog post and would like to buy Joe a donut and cup of Earl Grey tea ($4.50), click here