Today's Post by Joe Farace
Whenever I review a camera for Shutterbug, I make it a point not to read or watch any on-line review before I have the camera in my hands and write my own take on it. After I submitted my review of the Canon EOS M6 Mark II to the magazine's website, I caught a few of my favorite Canadian YouTuber's reviews and even the kindest one was lukewarm. Me? I love this camera; the EF-M 15-45mm f/3.5-6.3 IS STM lens, not so much.
Sigma came to the rescue with a trio of fast f/1.4 and somewhat affordable Contemporary series 16mm, 30mm and 56mm lenses in EF-M mount. With Canon's APS-C 1.6x factor, these focal lengths translate into 25mm, 48mm and 90mm equivalents. And while these focal lengths aren't the classical 35mm, 50mm and 135mm lens combination, it's close enough for my photography.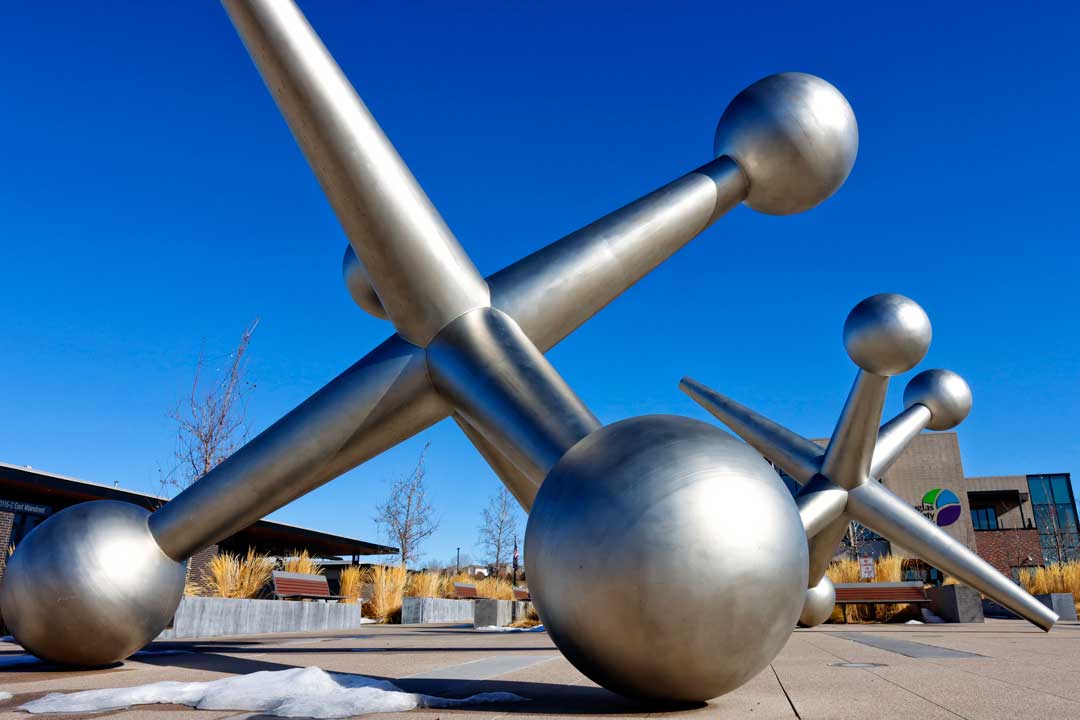 One of my favorite subjects in Parker, Colorado's Discovery Park is the giant Jacks and Ball sculptures— two jacks and one red ball that are about 14 feet tall and 20-by-20 feet wide. They weigh 6,000 pounds each and, according to the sculptor Christopher Weed, are.meant to remain "long after I'm gone,"
How I made this shot: The Sigma 16mm f/1.4 lens has a rock solid feel with impressive build quality. The lens has quick, quiet and smooth AF that suits both still photography and video and focuses close to a respectable 9.84-inches. Rubber seals are incorporated in the mount design making it dust- and splash-resistant, something the EOS M6 Mark II camera does not offer. The lens has rounded nine-blade diaphragm for smooth and pleasing bokeh. Exposure was 1/800 sec at f/10 and ISO 320. JPEG image was processed in Color Efex Pro's Tonal Contrast filter to punch it up.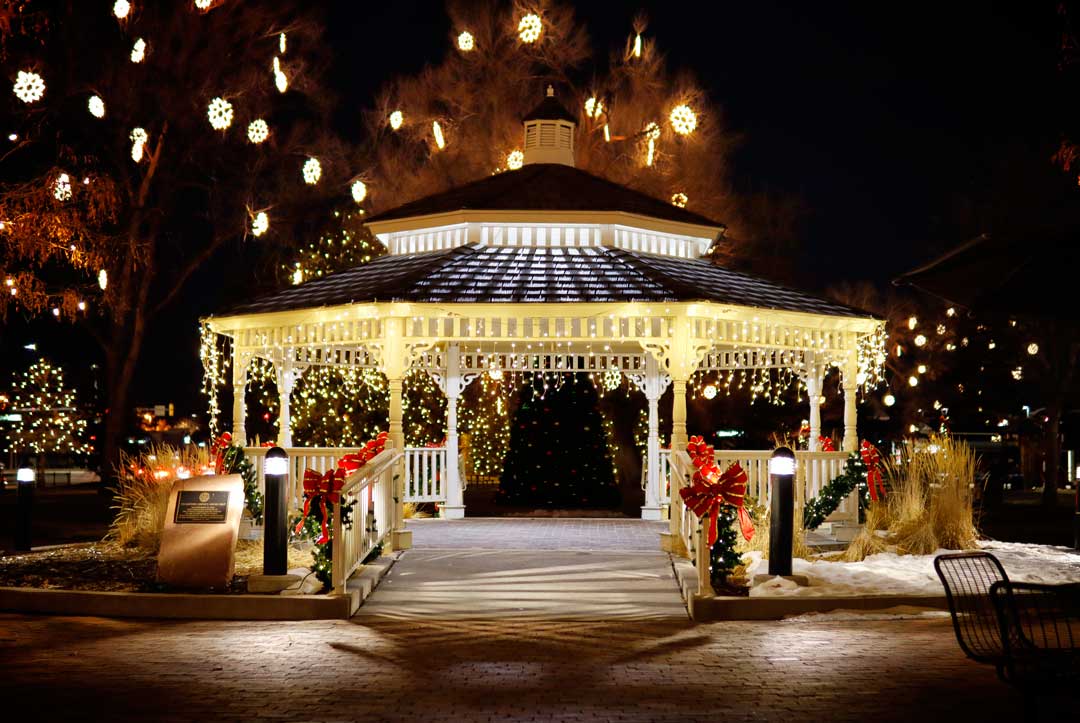 Regular readers know that another one of my favorite subjects is the gazebo in Parker, Colorado's O'Brien Park. Neither the lens or camera body have image stabilization so I made 21 different handheld shots before producing this one. My sharpness hit rate was about 50% with the Canon EOS M6 Mark II and Sigma 30mm f/1.4 lens. I know I could have made it 100% by taking my own advice and putting it on a tripod.
How I made this shot: I made many shots at different ISO settings and played around with the exposure compensation to make the SOOC image above. The final exposure was 1/15 sec at f/1.4 and ISO 400 with exposure compensation of plus two-thirds stops.
Yet another one of my other favorite topics is photographing cars and I strongly believe that much like portraiture, photographs of cars benefit from being captured with a longer than normal focal length lens. Sigma's 56mm f1/4 lens has a quick, precise and near-silent AF motor. The lens blends a compact, lightweight (9.88 oz) construction with versatile handling. A fairly wide focusing ring, considering the 2.62 x 2.34-inch size of the lens, has a light but no loose, touch for those preferring manual focusing over AF. At 1.64-feet, the lenses close focusing is the longest of the other EF-M primes in this series.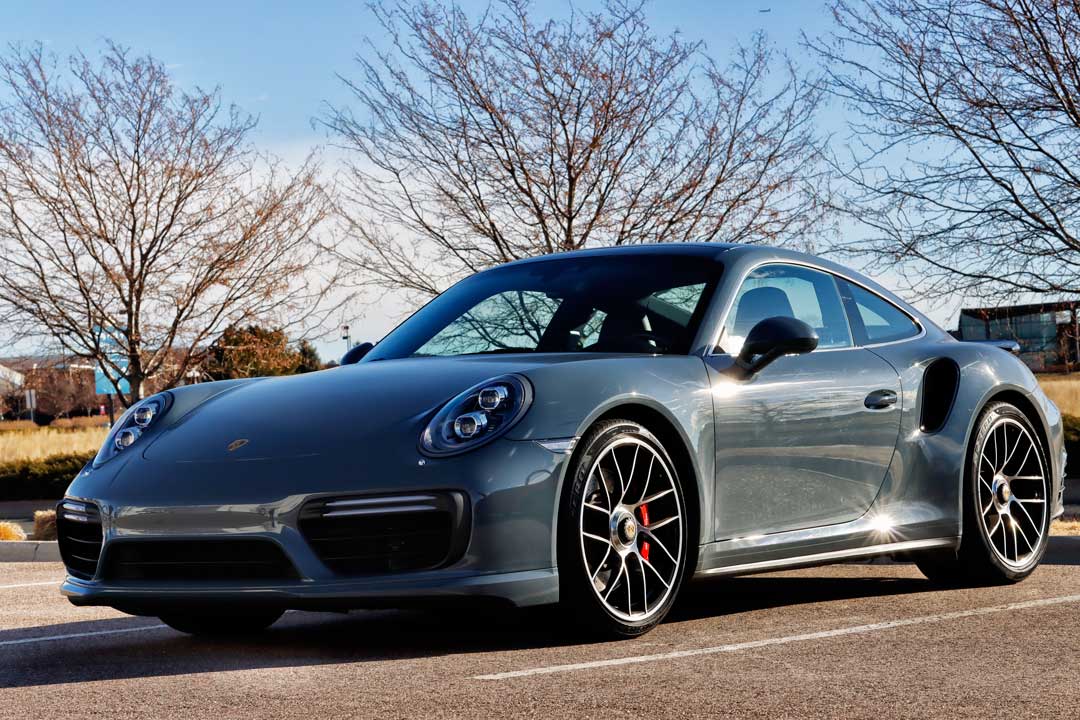 How I made this shot: I photographed this Porsche Cayman, which I consider "the real 911," at Cars & Coffee in Parker, Colorado. The lens has two aspherical elements with one high-refractive index element used to limit distortion with spherical aberrations contributing to overall sharpness. I especially like how the 56mm f/14 lens rendered this image with an exposure of 1/800 sec at f/8 and ISO 320.
PS: I have an entire website and blog dedicated to the subject of making photographs of cars and if you find this kind of subject as much fun to photograph as I do, please give it a visit if you have time.
---

My out-of-print film-based book Part-Time Glamour Photography: Full-Time Income, is available new for $17.08 with used copies starting at $4.00 as I write this. Yes, it's all about shooting using film cameras but there's still lots of useful information and that used price is hard to beat! The newer, digital oriented Joe Farace's Glamour Photography, is available new for $20.99 or starting at $8.91 used. The Kindle version is $19.99 for those preferring a digital format.