Today's Post by Joe Farace
A little background on this holiday for readers living outside the USA…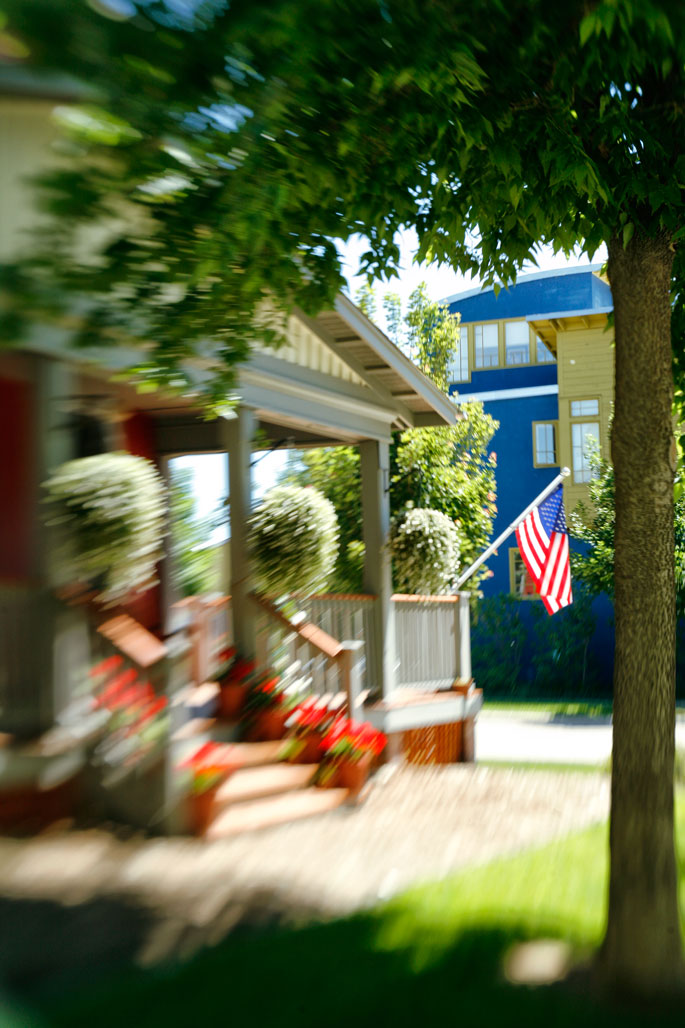 Back when I was a kid, Memorial Day was known as Decoration Day. In 1868, after the Civil War, the Grand Army of the Republic, an organization of Union army veterans that was founded in Decatur, Illinois, established the day as a time for the nation to decorate the graves of the war dead with flowers.
By the 20th century, there were competing Union and Confederate holiday traditions that were celebrated on different days but were merged, and Memorial Day eventually extended to honor all Americans who died while in the military service.
The original national celebration of Decoration Day took place on May 30, 1868. When Memorial Day became a federal holiday, it was given the floating date of the last Monday in May for the sake of those three-day holidays that people love so much.
How I made this hot: The photograph at left was made in the unique town of Prospect, Colorado and was shot using a Canon EOS 5D Mark I and a Lensbaby. I think it captures a combination of the nostalgia of summertime in a small town that is quintessentially American.