Today's Post is by Joe Farace
As you read this I'm at the eye doctors getting my annual exam. I'll be picking up two pairs of glasses; not bifocals. One for reading (and the computer) and one for seeing, mostly driving and watching TV.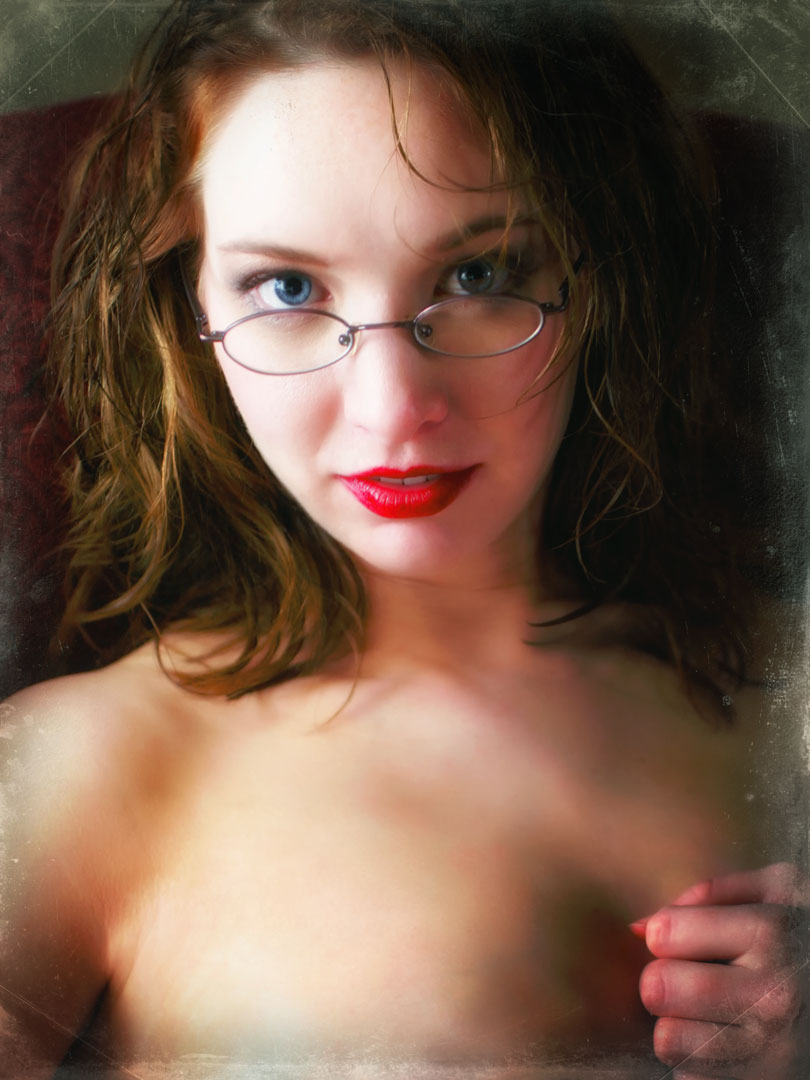 Each year on December 1, Bifocals at the Monitor Liberation Day encourages you to free yourself from looking at blurry images.
Freedom comes in the form of an eye exam. Getting your eyes checked regularly is essential to routine health care. Whether you need bifocals or not, a person's vision changes over time. Regular eye care includes more than getting new glasses. It's an important part of taking care of our overall health. Deteriorating vision can be an early indicator of other health issues. Getting eye exams on a regular basis helps doctors to identify problems in their early stages.
Another way to recognize the day is to step away from the computer from time to time and give your eyes a break. Too much computer time tires our eyes. Make sure your monitor settings aren't too bright and there's no glare coming from a window or other light source. Adjusting the font settings on your computer can also reduce strain.
Use #BifocalsAtTheMonitorLiberationDay to post on social media.
How I made this shot: I photographed Liz while she was sitting in the red Queen Anne chair in my old home office using only window light. No reflector was used. I I still have that chair and it's in my current home office here on Daisy Hill. She is wearing a pair of my old reading glasses; I think they look kind of cute on her.
This portrait combines parts of two image files and were combined using the Cut & Paste Portrait technique I explained elsewhere. I don't consider this technique to be "cheating" because the finished composite image combines parts of photographs of the same person that was made at the same time using the same camera, lens and lighting. Your may think differently…
The camera used was a Canon 40D with EF 50mm f/1.8 lens. Yes, it's your basic inexpensive "normal" lens that I bought used on eBay for $50. Exposure was 1/60 sec at f/2.8 and ISO 400. The original JPEG file (before my RAW+JPEG regimen) was lightly retouched and then tweaked in Exposure X4 where the edge effects were also added.
---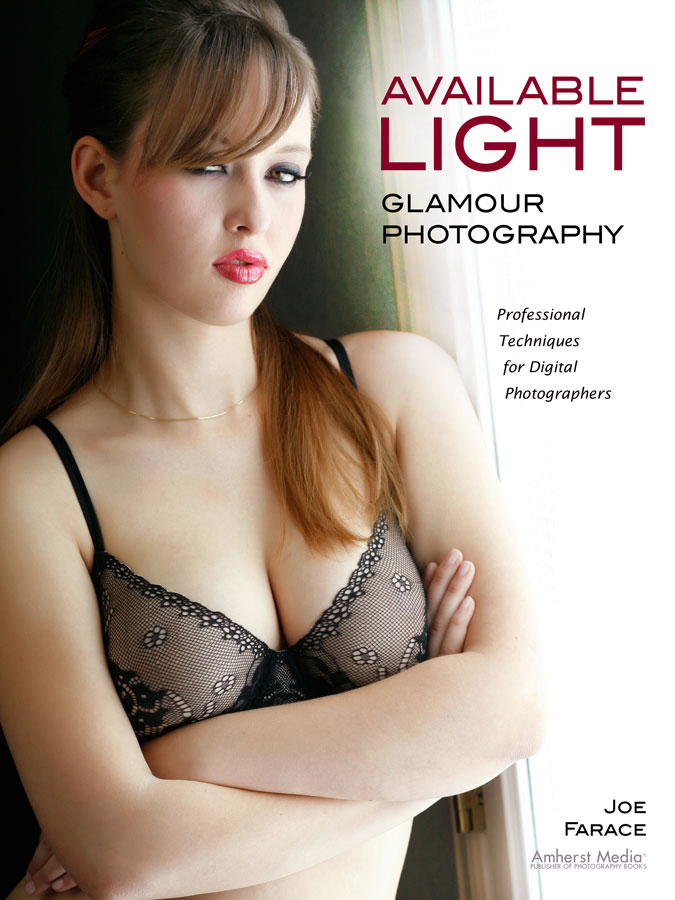 At some point when I will be able to restart my glamour photography workshops, attendees will be able to see the uncropped and uncensored version of today's featured portrait.

You can learn all of my tips, tools and techniques on shooting available light glamour photography in my book surprisingly titled  Available Light Glamour Photography. New copies of the book are available from Amazon for $17.29 with used copies starting at only $10.39 as I write this. The Kindle version is $16.43 for readers preferring a digital format.