Today's Post by Joe Farace
Personal note: Today I'm seeing a physical therapist who will create a brace that should allow more movement of my right hand. Check my Instagram feed (@joefarace) for updates on how I'm doing with posts from Mary. In the meantime…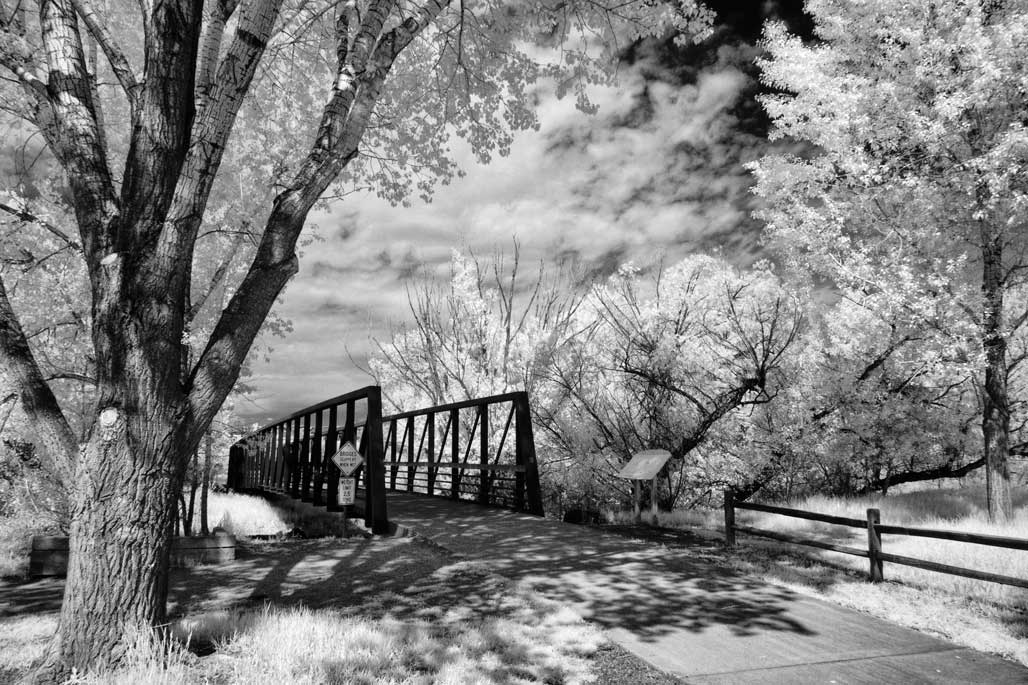 One of the things that attendees at my infrared workshop enjoy is trying out the various filters in my kit with their own cameras. Because of the density of these filters, shooting with them requires a tripod-mounted camera, higher than normal ISO settings and sometimes both. This combination of factors points out the real advantage of using a IR-converted camera as can be seen in the capture details for the above image at the bottom of this post.
Here's a list of the specific filters that are in my IR filter kit:
Hoya's 55mm R72 Infrared filter blocks all visible light up to 720 nanometers. It's constructed using high-quality optical glass and set in an aluminum ring to provide rigidity and prevent jamming.
Cokin's A007 is an A-sized modular filter designed for when you only want to transmit the infrared spectrum and none of the visible spectrum. In the workshop, we don't use it in a filter holder but instead hold it (with our fingers) against the front of the lens to minimize light pollution seeping in from the sides.
Singh-Ray's I-Ray is probably the best IR filter that I ever used but you pay for that perfection. It transmits more than 90% of near-infrared light between 700 and 1100nm while blocking virtually all visible and UV light.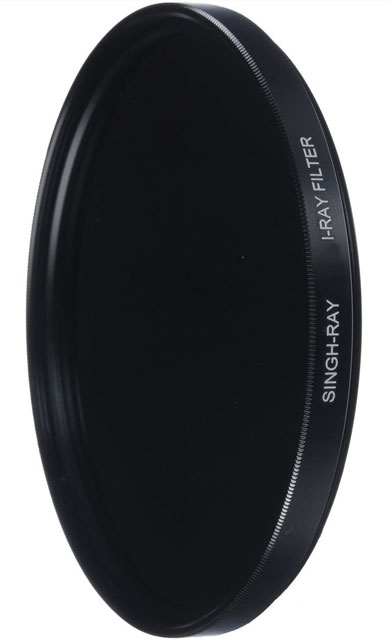 Not all manufacturer's DSLRs (this doesn't seem to be problem with all of the mirrorless cameras I've tried) respond positively to the use of IR filters, so for my workshops I bring along my Panasonic Lumix G5 that was converted for infrared capture by LifePixel using their Standard IR filter. This conversion uses a 720nm filter, which is the equivalent of a Hoya R72 Filter/ Kodak Wratten 89b filter.
How I made this shot: Camera used was Panasonic Lumix G5 that was converted by LifePixel with Lumix G Vario 12-32mm f/3.5-5.6 lens at 12mm. Av exposure was 1/640 sec at f/11 and ISO 400.
---
I've found that Life Pixel does a great job with IR conversions and they've done most of the conversions for some of my Canon DSLRs and all of my Panasonic Lumix G-series cameras. This is not a paid or sponsored endorsement, just my experience.
My book, The Complete Guide to Digital Infrared Photography is available from Amazon with used copies selling for less than $5.00 as I write this. Creative Digital Monochrome Effects has a chapter on IR photography and is available from Amazon with used copies starting at $4.00.