Some thoughts for today by Joe Farace
"I don't know anything about art but I know what I like."—Orson Welles
I am semi-active on social media. I mostly use social media to communicate with my blog, book and article readers to tell them about new posts on this and my car photography website/blog. I also try to post some photographs every day on Instagram as as well as Pinterest. Each week or month (I don't remember which) the latter site sends me an email showing my most popular images. Here are the latest results: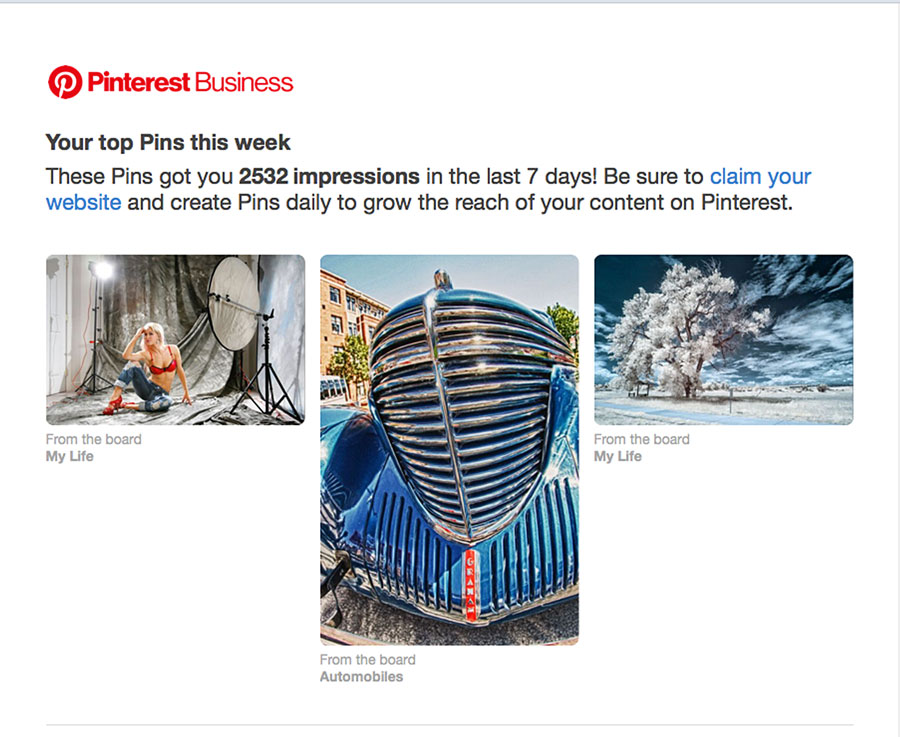 My first reaction was: "Really?" But when I got to thinking about it; those Pinterest folks have focused down on the main photographic themes of my most recent work, including (left to right) glamour, automobiles and infrared photography. But what I find most interesting is that the first two images have not changed in popularity in several years? Ya know, I've made a lot of photographs (and posted them in Pinterest) since these were originally shot and posted.
Some thoughts about these photographs: You can see how I made the "blue sky" infrared photograph at right above here. The shot of the Studebaker? I don't even know what possessed me to make that image in the first place but it reigns as one of my most popular Pinterest shots. Interestingly, the glamour image (at left above) that Pinterest users like best is a behind-the-scenes lighting setup shot, which shows, I think, that a lot of my followers are photographers because they want to see how I made the portrait rather than the photograph itself. What does the image I'm shooting look like? Here it is: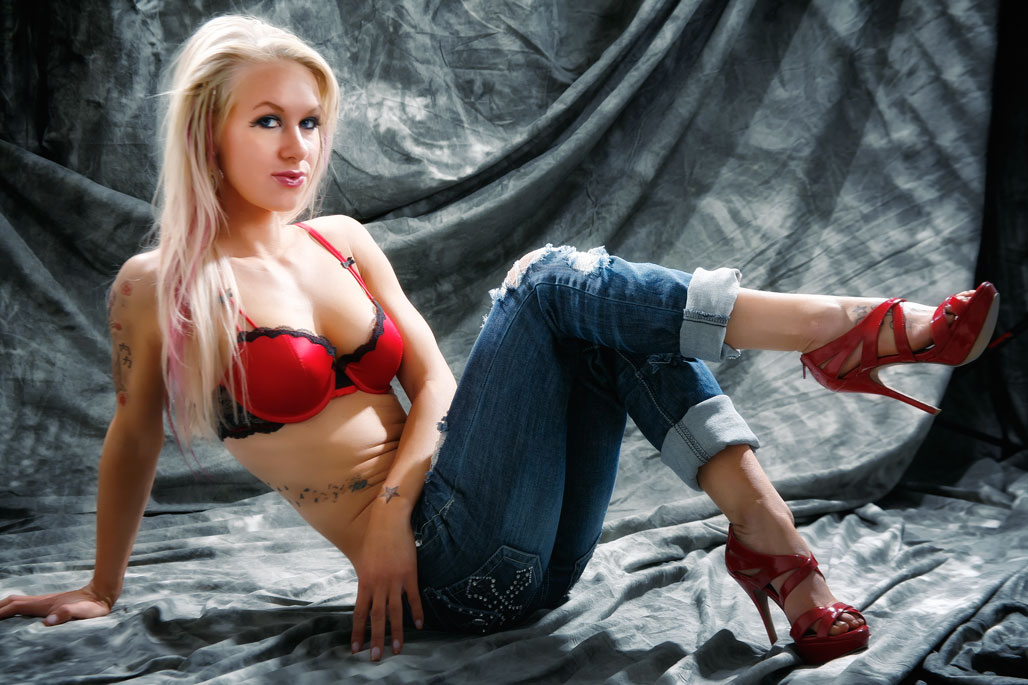 How I made this shot: I photographed Stevie using a grey muslin backdrop that unfortunately was destroyed in the flood. Lighting setup is as shown on Pinterest. Camera used was a Canon EOS 5D Mark I and EF28-135mm f/3.5-5.6 IS USM lens (80mm.) Exposure was 1/125 sec at f/8 and ISO 100.
Ultimately the answer to all my questions about image popularity boils down to who do you make photographs for. I have long ago ceased making photographs for clients. I used to shoot model portraits for lighting equipment reviews that would run in Shutterbug but nowadays, it's usually for friends, like Maria Cedar or TF shoots for aspiring models and their portfolios. In the latter case, it's a trade between me and the model: I get to exercise my cameras, lighting equipment and (what's left of) my brains and they get some nice photographs, at least that's what they tell me.
---
If you enjoyed today's blog post and would like to buy Joe a cup of Earl Grey tea or hot chocolate ($2.50), click here. And if you do, thank so very much.
If you're interested in learning how I shoot available light glamour portraits, please pick up a copy of Available Light Glamour Photography which is available new from Amazon.com for the giveaway price of $4.59 for Prime members as I write this. The Kindle version is $4.55 for those preferring a digital format.