Today's Post by Joe Farace
In a previous post, I promised to show you how I produced the blue sky infrared technique when working with cameras converted for IR capture using the "Enhanced Color" (equivalent to 665nm) filter. This type of filter allows a certain amount on color (not just IR) to pass through allowing the blue sky effect to be produced later in Photoshop. This is not a my way or the highway blog and I'm not saying this is the only way to accomplish this effect; it's just how I do it. If you prefer another method; go for it.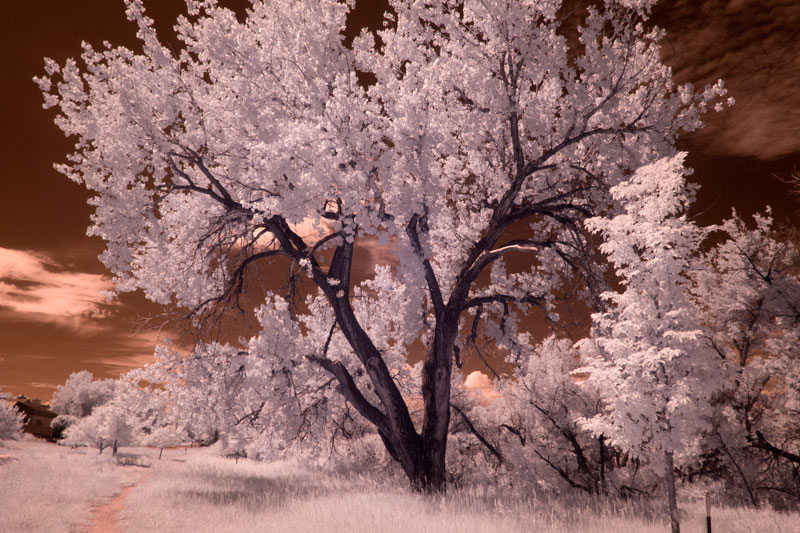 Step 1: Open an image. In the above case it's a RAW file made with a Panasonic Lumix G6 that had been converted by LifePixel. I used a Vario 12-32mm f/3.5-5.6 lens with an exposure of 1/400 sec at f/11 and ISO 400.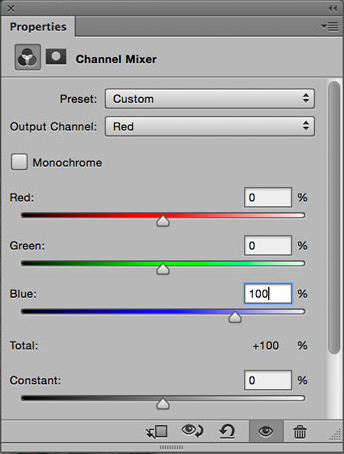 Step 2: Next, apply a New Adjustment Layer> Channel Mixer. Select Red from the Output Channel pop-up menu. Change the value in the Red Channel to zero and the Blue channel's value to 100.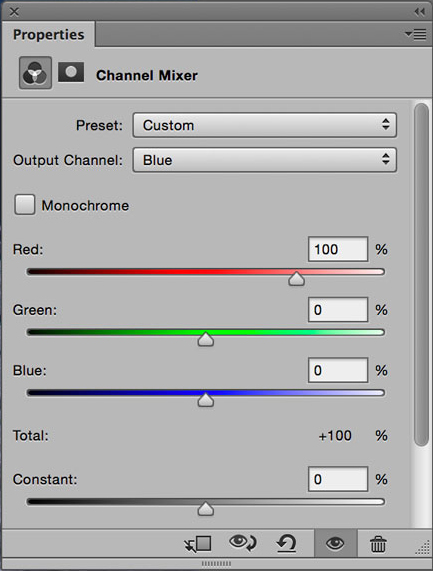 Step 3: Now, Select Blue from the Output Channel pop-up menu. Change the value in the Blue Channel to zero and the Red channel's value to 100, basically flipping the blue/red colors. Depending on the particular filter conversion you may want to clean up the images neutral colors; e.g., making the typical IR tree effect look white. I prefer using PictoColor's iCorrect EditLab Pro but you can leave it alone too.
Step 4: (Optional) I like to weak contrast and colors using the Vivenza Photoshop-compatible plug-in to punch up the effect. Viola! You're done; it's that easy. But you can skip this step too, if you like.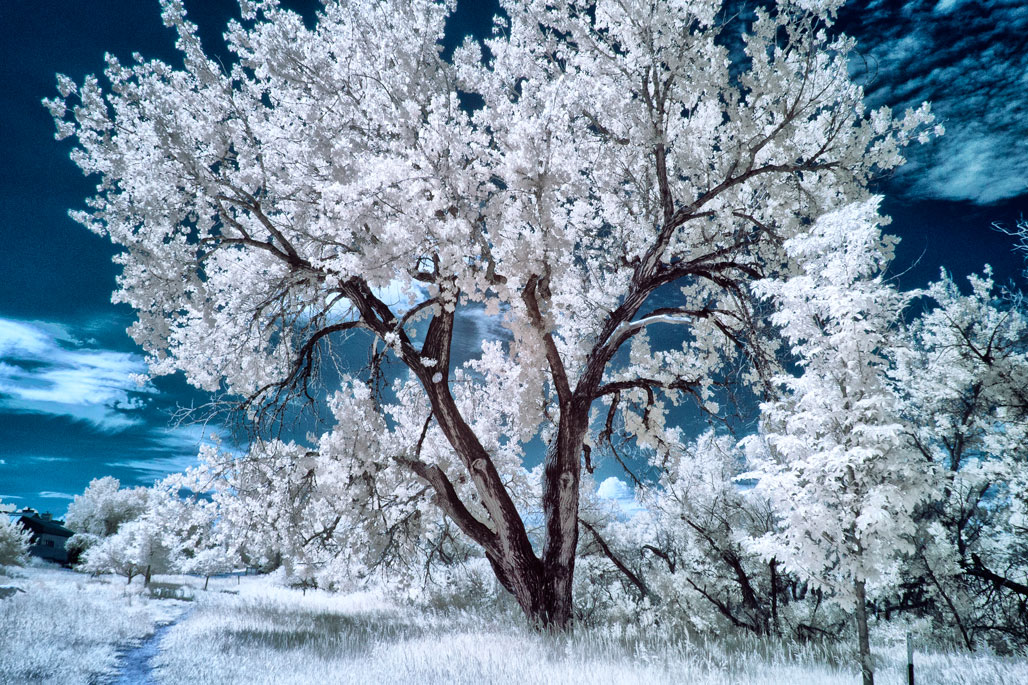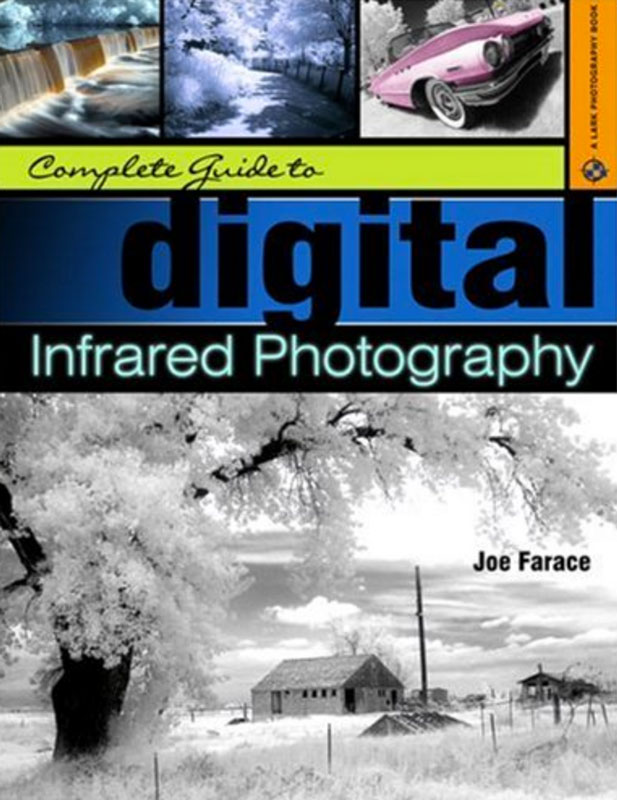 I've found that Life Pixel does a great job with IR conversions and they've done conversions for some of my Canon DSLRs as well as all of my Panasonic Lumix G-series cameras, including a GX1 that I converted using their new Hyper Color conversion. This is not a paid or sponsored endorsement, just my experience.
My book, The Complete Guide to Digital Infrared Photography is currently out-of-print but used copies are available from Amazon starting $24.06 as I write this. Creative Digital Monochrome Effects has a chapter on IR photography and is available from Amazon for $29.67with used copies starting at a little more than two bucks, which is a heckuva deal.
---
Travel Tuesday blog posts will be on hiatus until the current emergency situation has been resolved, calmed or travel proceeds normally.