Today's Post by Joe Farace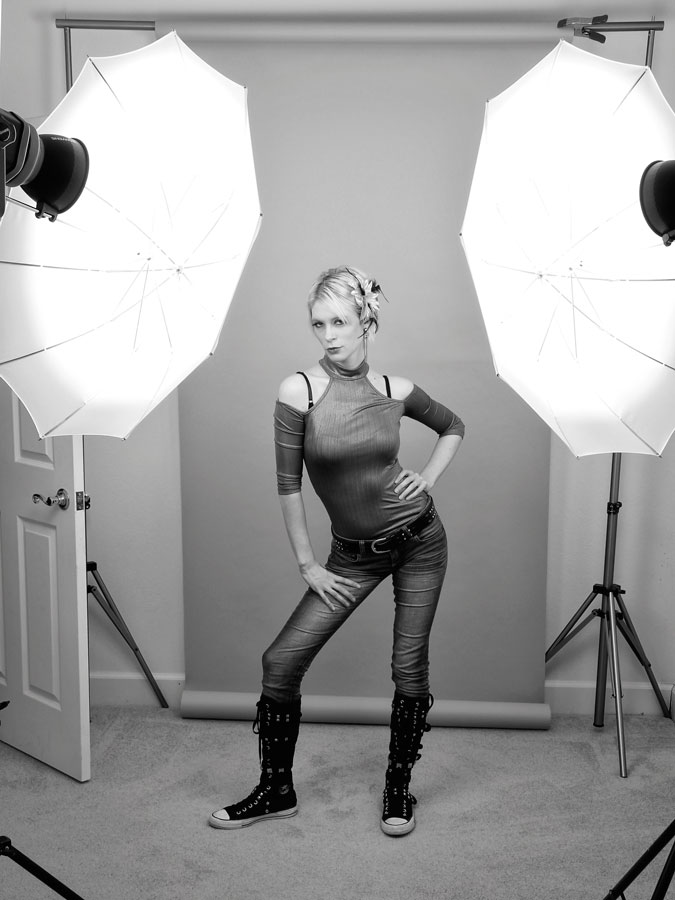 One of the most important elements in creating saleable portraits is knowing how to pose your subjects. You may be lucky enough to photograph a beautiful woman but if her pose is awkward, clumsy or just unattractive, it will reduce your ability to make sales. And because often you'll often be working with people who have not been photographed since their wedding or senior portraits, it's important to develop an understanding of posing techniques to assist your subject in front of your camera.
Here's the basic pose that I use it as my "first pose" in a portrait session. I ask the subject to put all of their weight on the foot that's away from the camera placing them in a three-quarter pose toward the camera. Once you have them posed how you like, I refine it with a head tilt or have them move their hands and arms slightly while changing your camera angle and zooming (or walking around) to tighten or loosen the shot.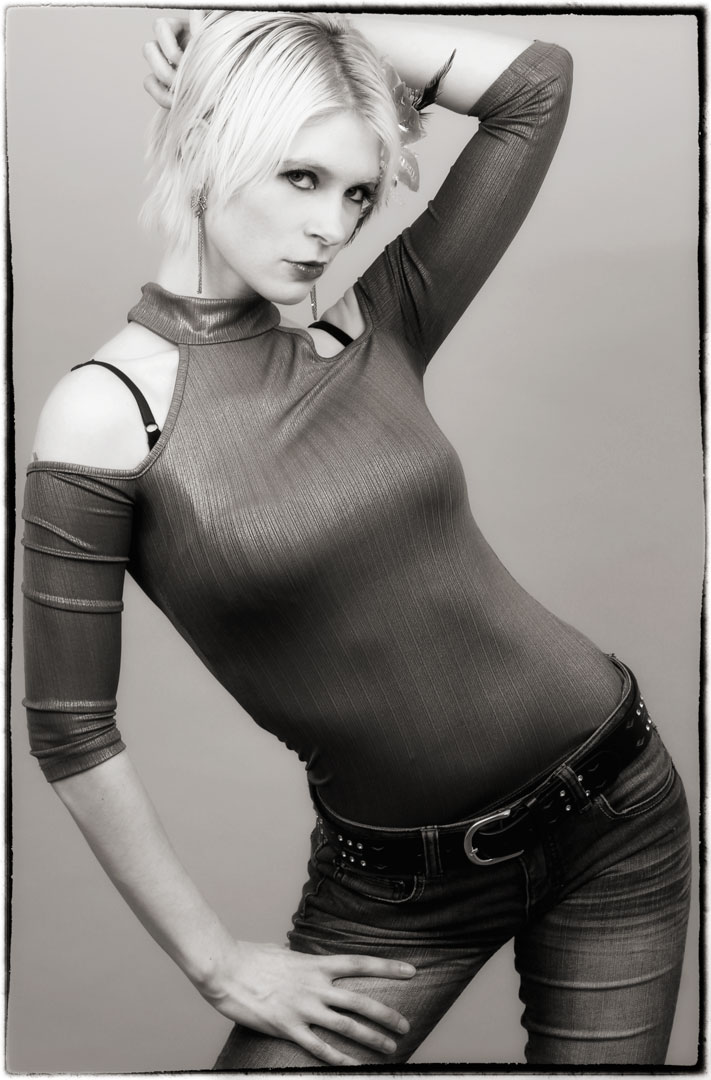 One of the most challenging parts of working in a studio its that usually there's nothing for the subject to interact with or do with their hands. In the example (at left) I talked to the subject while moving my hands around my face and head while watching how she mimicked it. This what she came up with and I liked it better than any of my suggestions.
How I made this shot: For the lighting set-up with Pam Simpson, I used a beauty style lighting with two 36-inch umbrellas used in shoot-through mode and placed on either side of the subject to produce soft even lighting. The power of the monolights was set at about one-third of their maximum power, yet I was able to shoot at f/9. The two umbrellas were placed at 45-degree angles to the subject creating soft, shadowless beauty style lighting. This setup produced an exposure of 1/125 at f/9 and ISO 100 with a Canon EOS 60D and EF-S 15-85mm f/3.5-5.6 IS lens at 59mm.
On this blog there are lots of blog posts about portrait posing. Use the Search box on the upper right-hand side of this page and type "posing" to find all of the appropriate posts. If you want something more lasting, take a look at my book Posing for Portrait and Glamour Photography. (See below)
---
If you enjoyed today's blog post and would like to treat me to a cup of Earl Grey tea ($2.50), click here. And if you do, thank you very much.
You can learn more about my posing techniques in Posing for Portrait & Glamour Photography and brand new books are available from Amazon.com for just $18.25 with used copies selling for (some reason) $18.48 as I write this. Kindle versions are $28.45 for those preferring to have the book in digital form.