Today's Post by Joe Farace
It's National Tell a Joke Day; so here goes:
"How many photographers does it take to change a light bulb? 50. One to change the bulb, and forty-nine to say, "I could have done that!"—Anonymous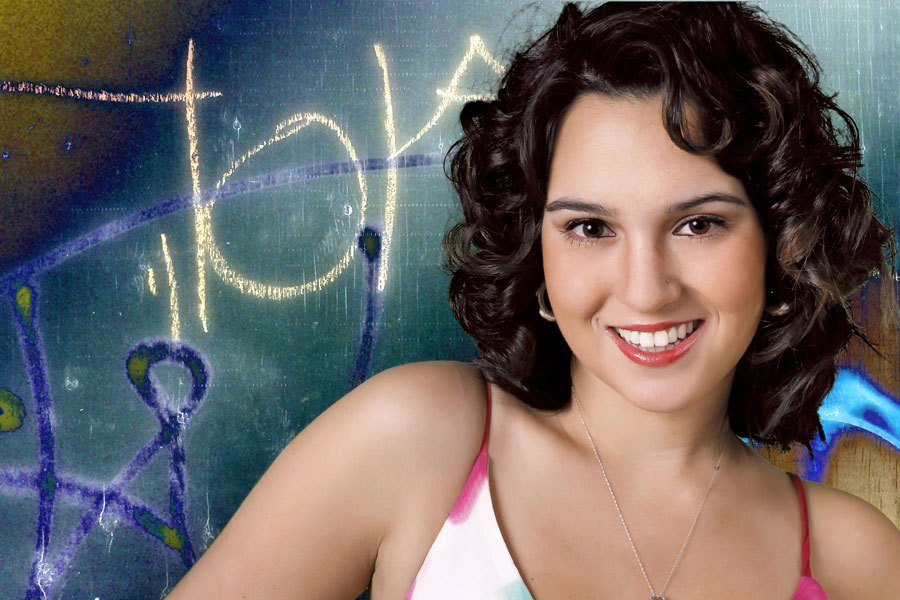 There are a few basic rules about shooting blue screen portraits but you can feel free to break or ignore most of them if you like because nobody ever said a digital image has to look realistic. (Some over at might car photography blog will disagree with this statement.)
How I made this shot: The first thing that you will need is a green screen background, like Westcott's 9'x10′ Wrinkle Resistant Green Screen Backdrop that I used for this portrait of Victoria. Camera used was a Canon EOS 1D Mark IV with my favorite EF85mm f/1.8 USM. Exposure was 1/70 sec at f/7.1 and ISO 100. Technical assistance and lighting were provided by my friend, Jack Dean, and was shot in his studio in Brighton, Colorado. The green screen version was used as a thumbnail for this post. Click Blog about to see it.
Lighting equipment for blue screen photography is less important than how you light your subject. It's important to avoid shadows from the person falling onto the background. Shadows on a background are not a good idea for any kind of portrait but can especially be a problem in green screen portraiture because the shadow can follow the image when it's composited. That can be a good thing or a bad thing depending on your final image.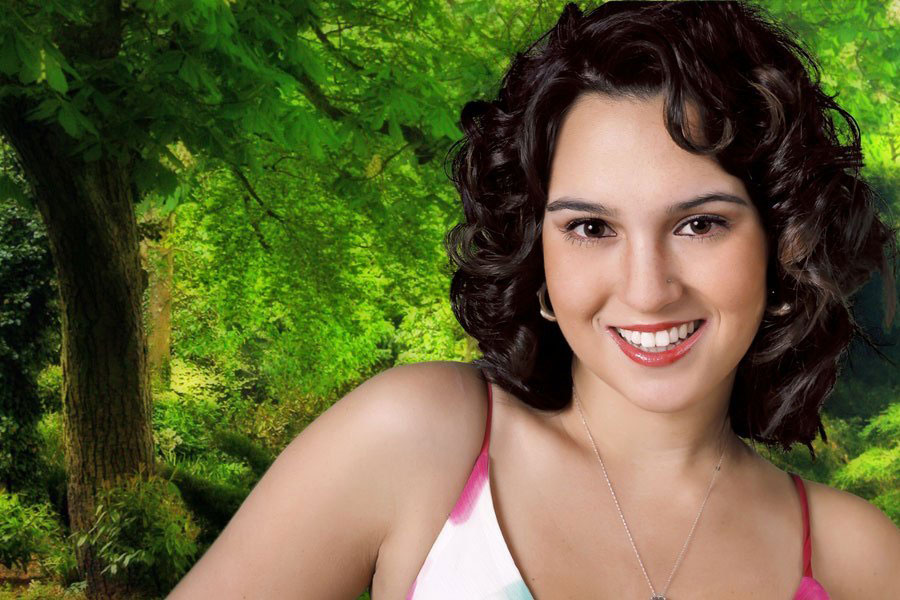 It's a good idea to match the direction of the light in the green screen portrait with the direction of the light that's in the background image. That may be the best way to do it when you already have a background image in mind but I realize that may not always be the case. Instead, you may want to play with the lighting in the green screen portrait to give yourself options later.
I also like to work with wider apertures to minimize any wrinkles that may be in the background, especially with collapsible screens. Any light hitting wrinkles can render them is a slightly different shade of green. This doesn't mean you can't shoot at what aperture you want. A softer, smoother background just means less postproduction work. Unless you are shooting for a specific combination of foreground and background images, it's a good idea to crop the subject a bit looser than you might ordinarily do when making a portrait. (OK, I didn't do that here.) Again, it gives you more options.
The only unbreakable rule in green screen portraiture is that the person in your photograph should not wear green clothing or have anything else on that's blue. If you want the subject to wear green, switch to a blue Chromakey background. For a behind the scenes look at how I created a blue/screen composite image, please take a look at my post: Godzilla Returns…sort of.
---
If you enjoyed today's blog post and would like to treat me to a cup of Earl Grey tea ($2.50), please click here. And if you do, thanks so much.
Photographs of Victoria appear in my book Studio Lighting Anywhere that has lots of information about backdrops both digital and real. It's available new from Amazon.com for $17.07 or starting at $6.95 used, as I write this, which seems like a heckuva deal. The Kindle version is $11.99, if you prefer a digital format.