Today's Post by Joe Farace
Light is an interpretive tool in the hands of a photographer—Peter Gowland
Portrait Techniques Week continues today with…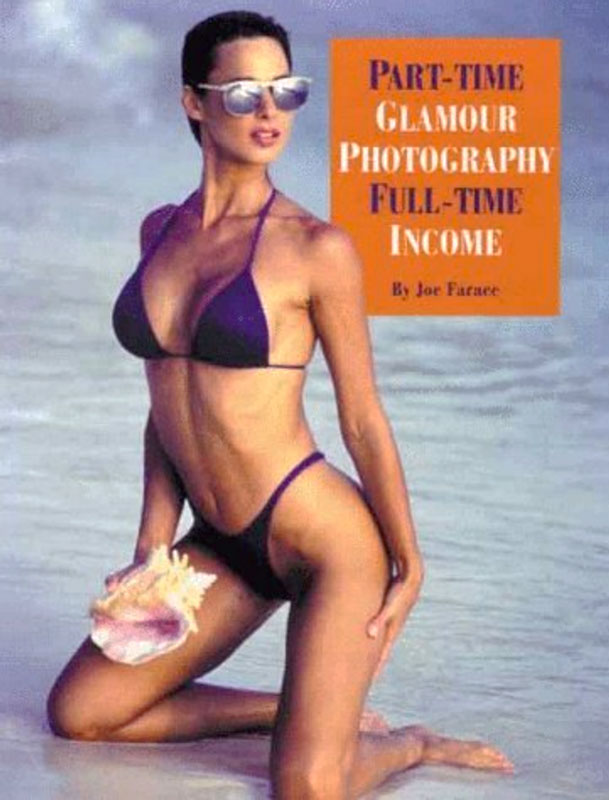 I was lucky enough to get to know Peter and Alice Gowland late in their lives and my book Joe Farace's Glamour Photography is dedicated to them. Before I even got to know him, Peter Gowland was one of the strongest influences in my photographic life and it was his books and images that originally got me interested in creating glamour imagery. You see, I didn't start out to be a people photographer; When Mary and I owned our studio, she was the portrait photographer and I photographed products and architecture. I only became seriously interested in portraiture and glamour photography after we sold the studio and Mary and I moved off in different career directions. The time spent writing my film-based and mostly business-oriented book, Part-time Glamour Photography – Full-time Income, kicked that interest into high gear.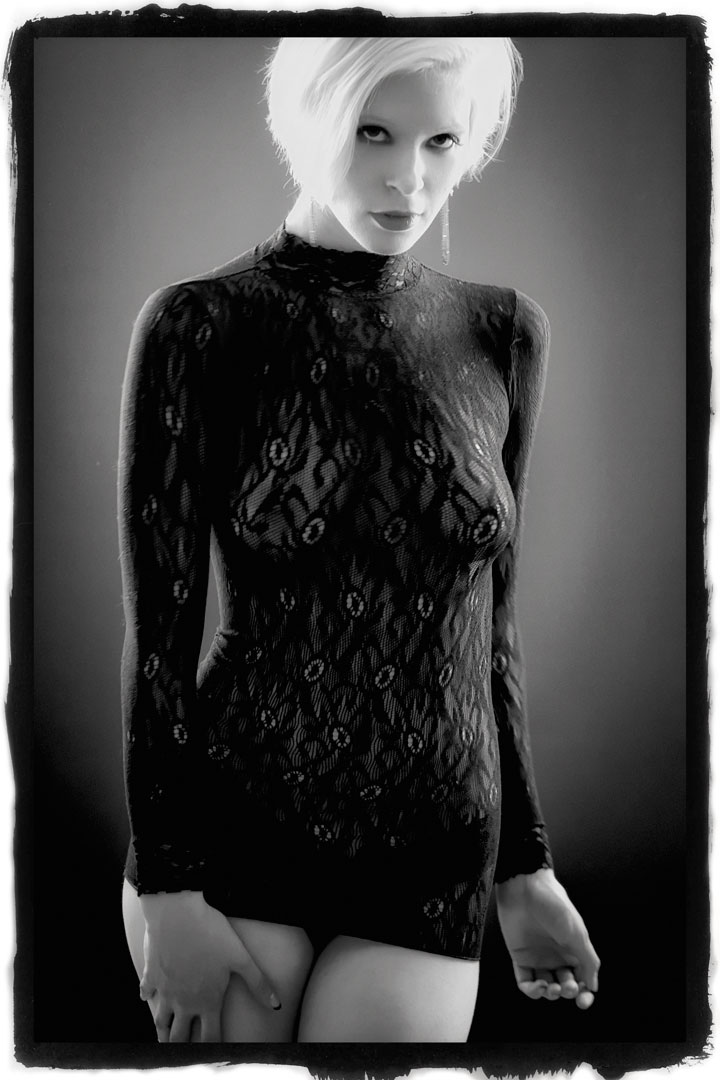 You might be interested in trying glamour photography too but think that it's difficult and requires lots of expensive equipment but the truth is that all you really need is a  camera, some inexpensive lighting equipment —even daylight— and a subject. As far as glamour subjects are concerned, I've covered the topic of "Where to Find Glamour Models" in this post and with another follow-up here and based on some recent e-mails, I'm don't think that I'm done with this subject yet.
How I made this shot: Most boudoir photography seems to be shot as environmental portraits but I often get requests from women who prefer to shoot in studio, if only for privacy reasons. When shooting boudoir or intimate portraits I know that some of my boudoir clients prefer monochrome capture to produce a more quietly, pensive look but I always shoot RAW+JPEG so a color version is always available if they change their mind.
I've been using Micro Four-thirds cameras for my studio portraits ever since my friend Mark Toal introduced me to the Panasonic Lumix system several years ago, although I've now also embraced Olympus cameras and lenses (OK, that needs to be a topic of a future post) and use a mix-and-match approach for my photography. During a portrait session the real advantage of using any mirrorless camera, with their electronic viewfinders, will become immediately apparent. When you click the shutter, the image you just made is immediately visible in the viewfinder. You don't have to remove the camera from your eye and "chimp." You get to see the photograph right away, which means you can make refinements in the subject's pose, lightning or exposure faster, all of which makes the shoot go smoother.
At a risk of sending our younger readers rushing off to IMDB, Pamela Simpson's chameleon-like performance in front of my camera during this photo session gave off a distinctly Jean Harlow-vibe. The portrait was shot with a Panasonic Lumix GH4 and a borrowed Leica DG Macro-Elmarit 45mm f/2.8 lens with an exposure of 1/30 sec at f/4 and ISO 640. Lighting for the portrait was provided by Westcott's Two-Light Daylight D5 Softbox Kit . For this shot of Ms Simpson, I placed the main light with 24×32-inch softbox attached at camera right with the second light sans softbox behind the subject. Backdrop is a Savage Infinity vinyl black backdrop hung from my still falling apart JTL background stands..
The original RAW file was converted to monochrome using Exposure Software's Exposure X5 to add a vintage look. It was layered with the Glamour Glow filter from Color Efex Pro to mimic the soft focus often used in movie portraits of that era.
---
If you enjoyed today's blog post and would like to buy Joe a cup of Earl Grey tea ($2.50), click here.
My book Joe Farace's Glamour Photography is full of tips, tools and techniques for glamour and boudoir photography with new copies available from Amazon for $26.92, as I write this. Used copies are selling for the hard-to-beat price price of $8.91 and the Kindle version is $19.99 for those who prefer a digital format. New and used collector copies of Part-time Glamour Photography – Full-time Income are available from $39.96 to $47.94.