Today's Post by Joe Farace
…I've got some answers.
I always enjoy hearing from readers, especially those that have questions about photography, this blog or whatever else may be on your mind. I always answer them right away but some have a more general theme so I thought I would compile a few of these latter questions for today's post. And if you have any questions or a request for me too look at a certain piece of equipment or even explain a technique, click on CONTACT above and let me know.
Q: When will your self-published book about the business of photography be available?
A: As some of you know, progress on the book was stymied by the lack of a copy editor, but Barry Staver came to the rescue, saying he would do the job. So while our state and county was under "shelter-at-home" and then a "safer-at-home" order I was furiously working on the book but gradually came to realize that the post-virus world will be so different, for the business of photography as well, that much of the book will be obsolete when it was published As Ray Bradbury once said, "Time is so strange, and life is twice as strange." I have come to the conclusion that despite Barry's kind offer, I will be offering the (un-copy edited) version of the book as a free PDF download for readers of this blog, sometime this year. Look for an announcement when the snow flies.
Q: How are you and Mary doing during this current health crisis?
A: We are hanging in there although COVID-fatigue is finally getting to me. I live a pretty simple life but even the few non-photographic or writing things that I enjoy doing have been so disrupted to the point of me being pi**ed off all the time. On the upside, recently our county has been granted a variance by the Health Department to reopen restaurants, houses of worship, gyms and a big mall with limited occupancy. What this means to me, I don't know. Despite barber/salons being open, I still haven't been able to get a haircut—it's been 11 weeks—because the way many implemented making appointments via apps have been a colossal failure. Short answer: we're healthy, angry and hairy, although Mary did go to her salon on Sunday; they didn't require an app.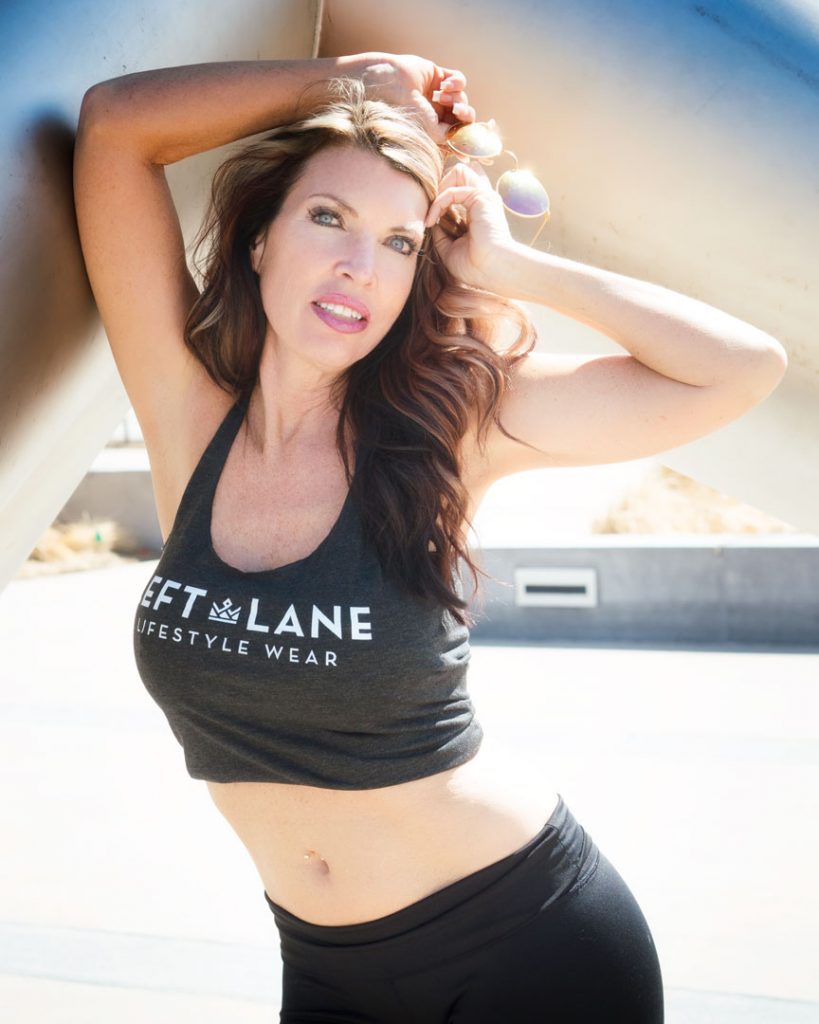 Q: I'm looking forward to seeing some new work of yours. What are your post-COVID plans for future model and glamour shoots?
A: The first step was making sure that our home and my home studio were professionally cleaned and sanitized. In fact, as I type this a two-person crew is working upstairs making this the third time since the governor issued a stay-at-home order on March 25 that this has been done.
Second, I've been making posts on social media and even this blog about casting new models, especially a new muse. If you have a friend (or maybe yourself) who would like to be my new muse, you can read more details about it here. If you like the concept please contact me through the Contact page or send an e-mail at joefarace at gmail dot com. We can schedule a socially distanced outdoors test shoot or interview whichever is more convenient.
Right before the stay-at-home order was issued, the noted Internet model Maria Cedar was scheduled to make a trip from Utah to the Denver area and we had scheduled a half-day of shooting. That was interrupted when the hotel she was planning to stay in, along with all of the hotels in nearby Parker, were closed. Right now, we are both anxiously looking forward to our next and post-COVID shoot. In the meantime, enjoy this image from one of our previous shoots together.
How I made this shot: This image is from a location shoot when I photographed Maria with Christopher Weed' iconic "Jacks" sculpture in Parker, Colorado's Discovery Park. It's part of a series that contains some of my favorite portraits of Maria and was made as a proof-of-concept image showing how anyone can make glamour portraits using an inexpensive entry level camera, such as the Olympus EM-10 Mark I that was used here. Here's a link to a refurb E-M10 Mark II Black Body with 14-42mm Black IIR Lens that costs $349.99.
Lens for this portrait was the wonderful and wonderfully affordable Olympus M 45mm f/1.8 with an available light exposure of 1/800 at f/5 and ISO 320 with a plus one-third stop exposure compensation. You can read more about this shoot here.
---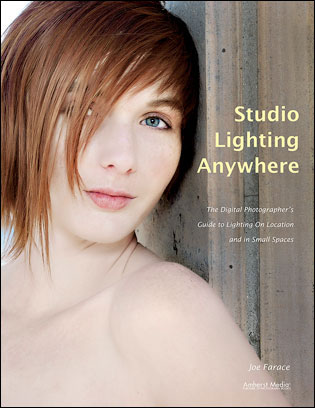 If you're interested in shooting portraits and learning how I use cameras, lenses and lighting in my in-home studio or on location, please pick up a copy of Studio Lighting Anywhere that's available from Amazon.com with new copies selling for $17.10. As I write this, used copies are selling from $6.94, which is a heckuva deal for all the useful information that's found in the book. The Kindle edition is $17.03 for those preferring a digital version.