Today's Post by Joe Farace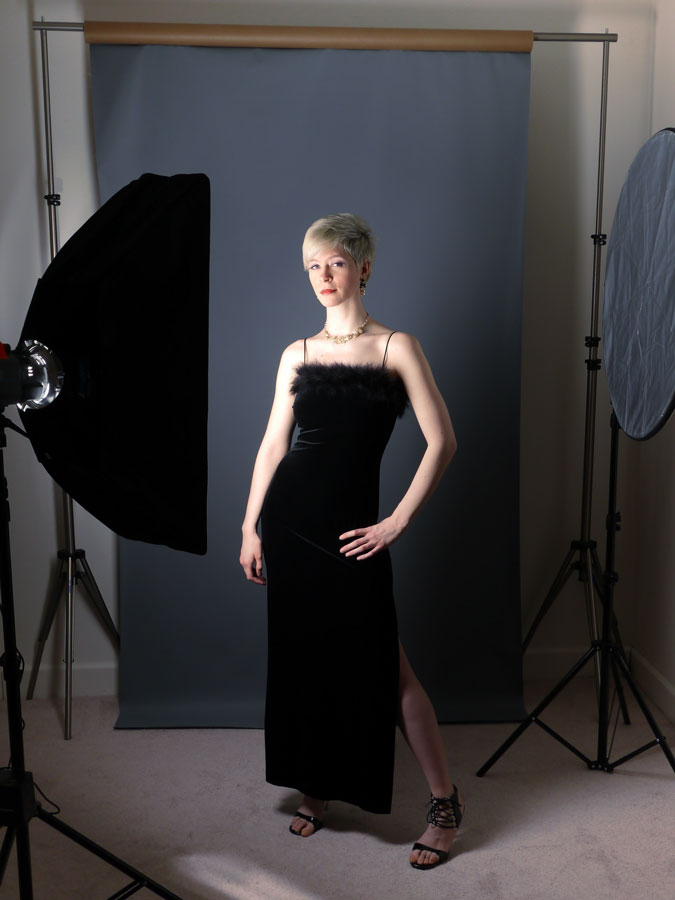 Portrait Techniques Week continues today with…
Regular readers of this blog know that I am a big fan of monolights. For this shoot with Pam Simpson I used a single  (now discontinued) Flashpoint 180 monolight. This was a compact battery powered 180 Watt-second monolight that was designed for both studio on-location use. It's been replaced by the more powerful Flashpoint XPLOR 600 HSS Battery-Powered Monolight which has 600 Watt-seconds output with a Guide Number of 183 at ISO 100, with the standard reflector. The new monolight has a built-in 2.4G R2 Radio Remote System Compatible wireless system that supports Canon, Nikon and additional systems in the Flashpoint R2 remote system. And like the 180 it has an integrated professional 11.1V/8700mAh lithium battery pack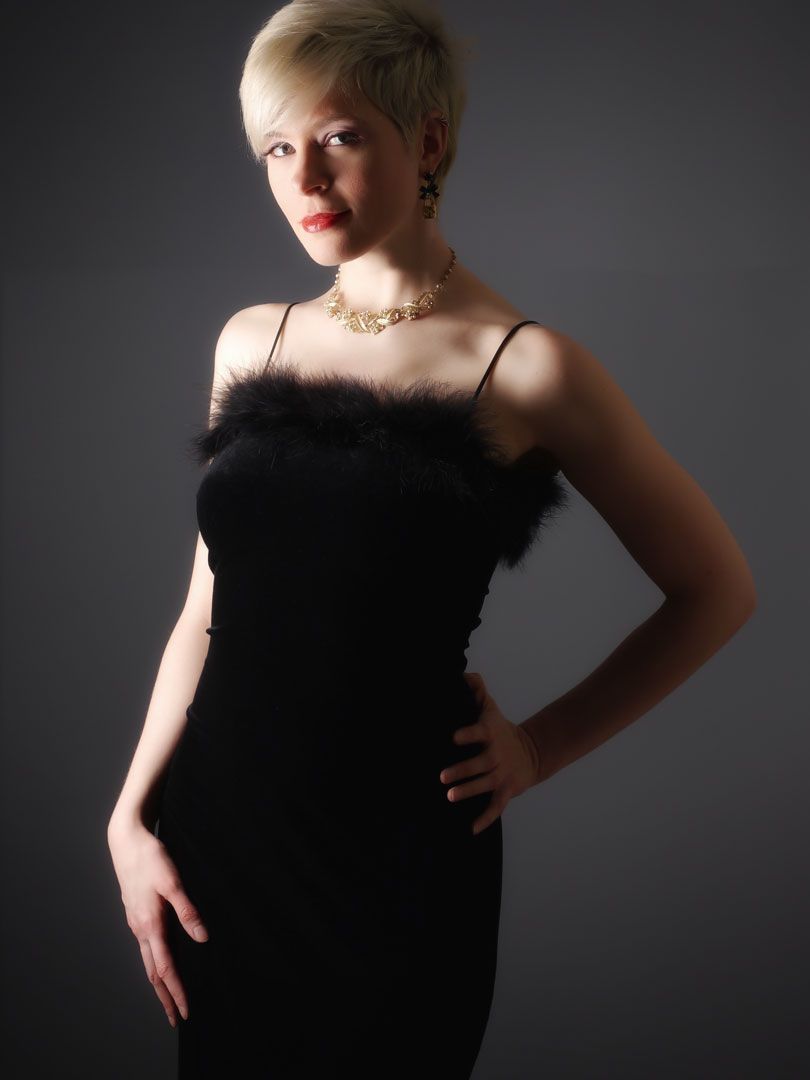 How I made this shot: This portrait of Ms. Simpson was made in my 11×15 foot home studio. As you can see in the above right) lighting setup shot, a 12×36-inch Westcott Strip Softbox with silver interior was attached to the Flashpoint monolight using a Bowens compatible speed ring and mounted on the monolight. The sosftbox is placed at camera left.
A 32-inch Flash-point reflector was placed at camera right but during the session I moved it in and out of the shots I was making while trying to create a more dramatic look. A Savage 5 x 7-foot Infinity grey vinyl background is hung on my falling apart JTL background stands and it photographed darker due to the directionality of the Westcott Strip Softbox not allowing much light to fall on the backdrop.
For the final and featured shot above left, no reflector was used allowing the 12×36-inch Westcott Strip Softbox to produce a theatrical look. The lens used with the Panasonic Lumix G5 (before it was converted to infrared duty) was the Olympus 45mm f/1.8. Exposure was 1/125 sec at f/8 and ISO 200. After retouching the Color Efex Glamour Glow filter was added to produce a classic Hollywood glamour look.
---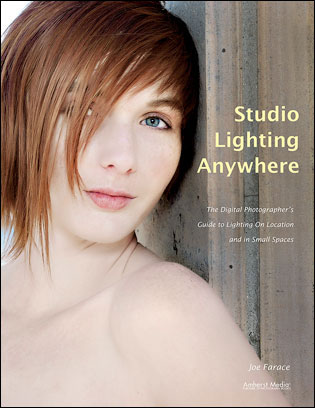 If you're interested in shooting portraits and learning how I use cameras, lenses and lighting in my in-home studio or on location, please pick up a copy of Studio Lighting Anywhere that's available from Amazon.com with new copies selling for $9.52. Used copies are selling from $5.43 as I write this, which is a heckuva deal for all of the useful information found in the book. The Kindle edition is $9.04 for those preferring a digital format.