Today's Post by Joe Farace
The word "ampersand" didn't come into being until the nineteenth century. At that time & was customarily taught as the twenty-seventh letter of the alphabet and pronounced "and."—Ben Yagoda
Who doesn't love the fun & functional ampersand? From jotting a shorthand "and" to corporate names, this little character is ubiquitously useful. To acknowledge & applaud this great little glyph, National Ampersand Day is observed annually on September 8th. Did you know that..
It is a ligature of "e" & "t"? That's "et" in Latin, meaning "and"?
The word "ampersand" is a slurring of "real words" that have been run together over time?
The plus sign is actually an ampersand?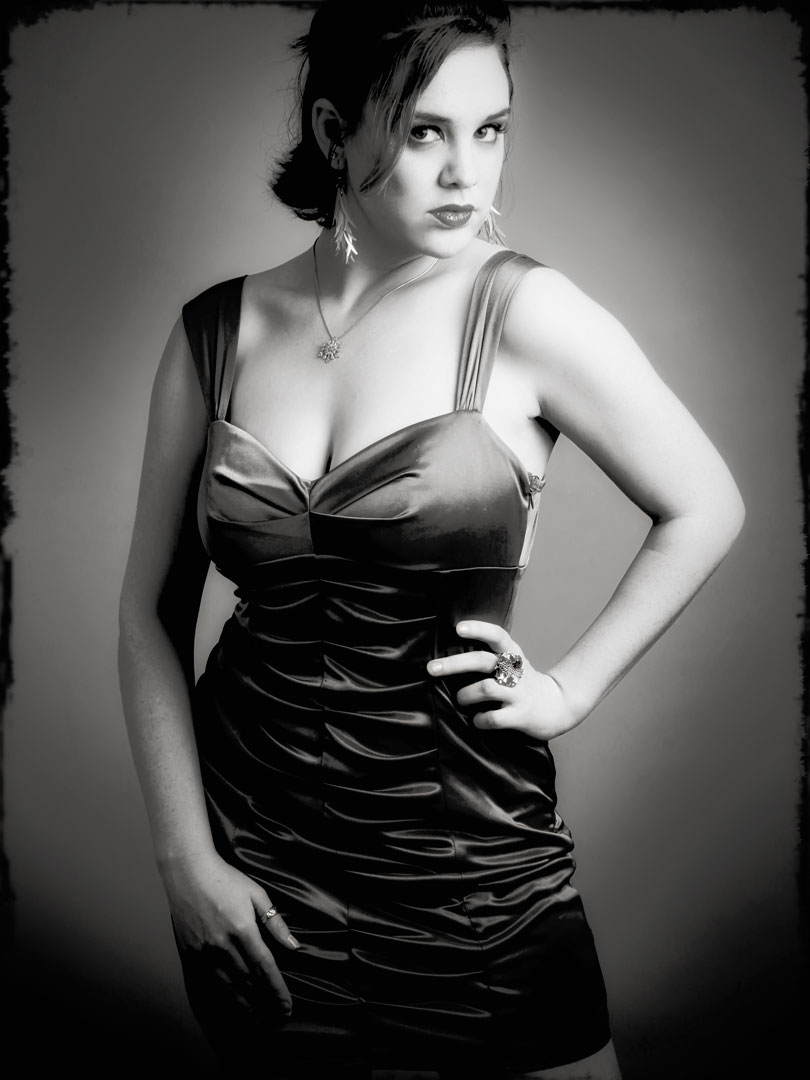 How I made this portrait: Since it's National Ampersand Day today's feature image is in black & white!
This portrait of Courtney was made during our first session together, which was a test shoot. As such I didn't make any lighting setup shots but seem to recall that this setup consisted of a 300 Ws monolight fitted with a 36 x 36-inch softbox that was placed close to her at camera right & just out of camera range. A 32-inch reflector was placed at camera left & during the session I moved it in & out of the shots while trying to create a more dramatic look. A Savage 5 x 7-foot Infinity grey vinyl background was hung on my falling apart JTL background stands.
The camera used was a Canon EOS 50D with a (now discontinued) EF28-135mm f/3.5-5.6 IS USM lens at 56mm. Exposure was 1/125 at f/18 & ISO 100. The JPEG file (made before my current RAW+JPEG shooting regimen) was retouched with Imagenomic's Portraiture & then tweaked in Vivenza before opening it in Exposure Software's Exposure X5 where it was converted to black & white adding edge effects from the software.
I had two other shoots with Courtney before she moved on to other life pursuits & in one of out subsequent shoots included My Homage to E.J. Bellocq that is one of my most popular portraits (of anyone) & one that many people seem to like. It's also in black & white.
#AmpersandDay
---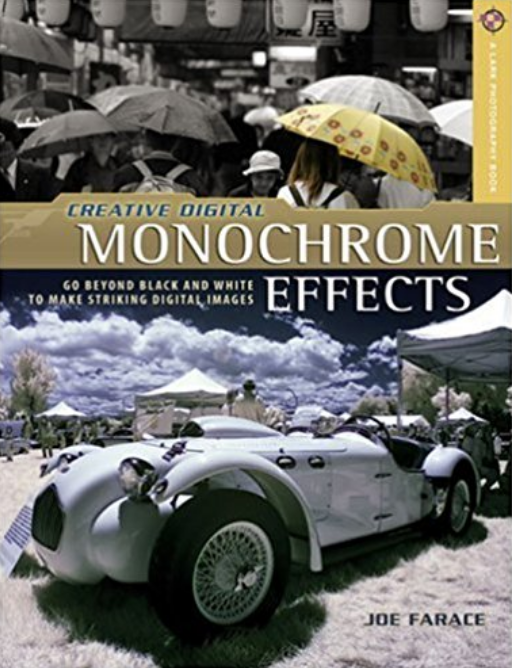 Copies of my book Creative Digital Monochrome Effects is available from Amazon with new copies selling for $30.09 with used copies starting around two bucks, way less than your next coffee at a Starbucks drive-through. No Kindle version is currently available, sorry.