Today's Post by Joe Farace
Who doesn't love the fun & functional ampersand? From jotting a shorthand "and" to branding corporate names, this curly, quirky little character is ubiquitously useful. It's also quite aesthetic, as you'll see at AmperArt.com, featuring "the ampersand as fun & fabulous art."
To acknowledge & applaud this great little glyph, National Ampersand Day is observed annually on September 8th. Did you know that..
The ampersand used to be the last letter of the alphabet?
It is a ligature of "e" & "t"? That's "et" in Latin, meaning "and"?
The word "ampersand" is a slurring of "real words" run together over time?
The plus sign is actually an ampersand?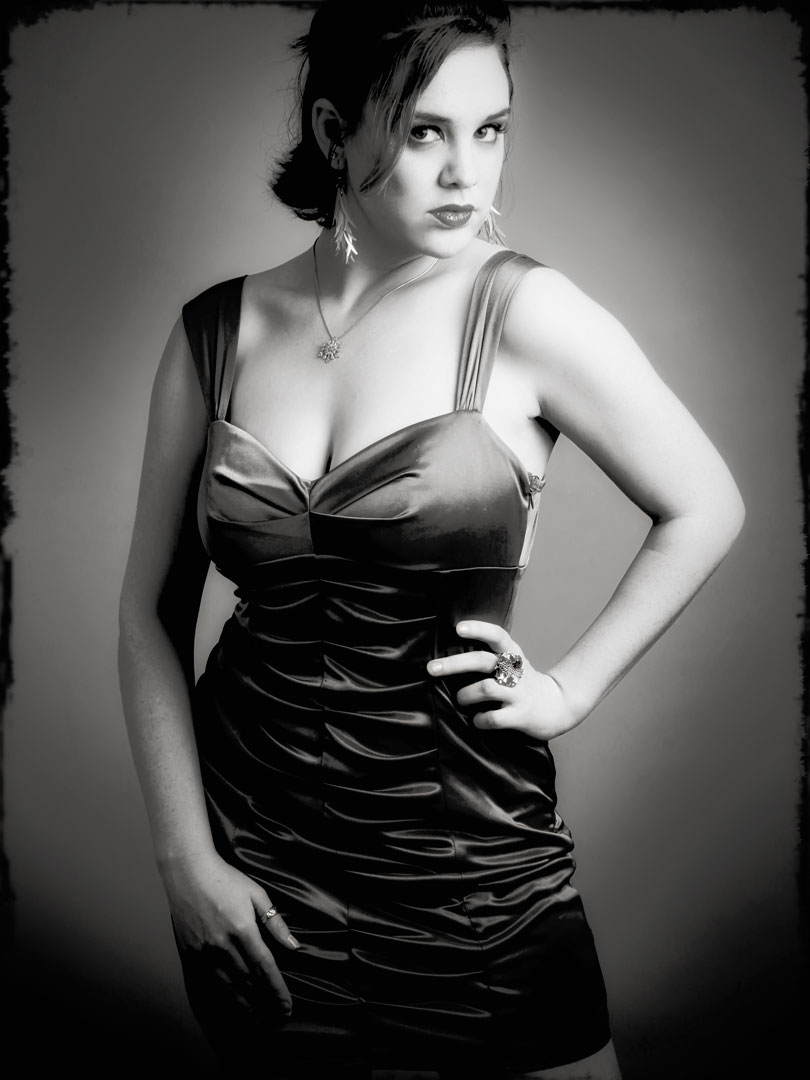 How I made this shot: Since it's National Ampersand Day today's feature image is in black & white! This portrait of Courtney was made during our first session— a test shoot—together. As such I didn't make any lighting setup shots but do recall that the setup consisted of a 300 Ws Flashpoint monolight fitted with a 36 x 36-inch softbox that was placed close to the subject and just out of range at camera right. A 32-inch reflector was placed at camera right but during the session I moved it in and out of the shots I was making while trying to create a more dramatic look. A Savage 5 x 7-foot Infinity grey vinyl background is hung on my still-falling apart JTL background stands.
The camera used was my former (now sold) Canon EOS 50D with a (now discontinued) EF28-135mm f/3.5-5.6 IS USM lens at 56mm. Exposure was 1/125 at f/18 and ISO 100. The JPEG file (made before my current RAW+JPEG shooting regimen) was retouched using Imagenomic's Portraiture, then tweaked in Vivenza before opening it in Exposure Software's Exposure X5 where it was converted to black & white adding the edge effects from the software that I am currently in love with.
I had two other shoots with Courtney before she moved on but one of them was My Homage to E.J. Bellocq that many people seem to like. It's also in black & white and you can see it here.
#AmpersandDay
---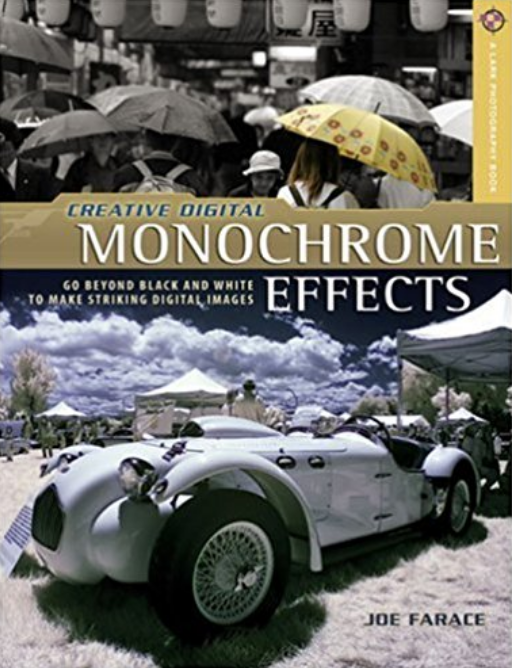 Copies of my book Creative Digital Monochrome Effects is available from Amazon with new copies selling for $31.40 with used copies starting around two bucks, way less than your next coffee at a Starbucks drive-through. No Kindle version is currently available, sorry.