Today's Post by Joe Farace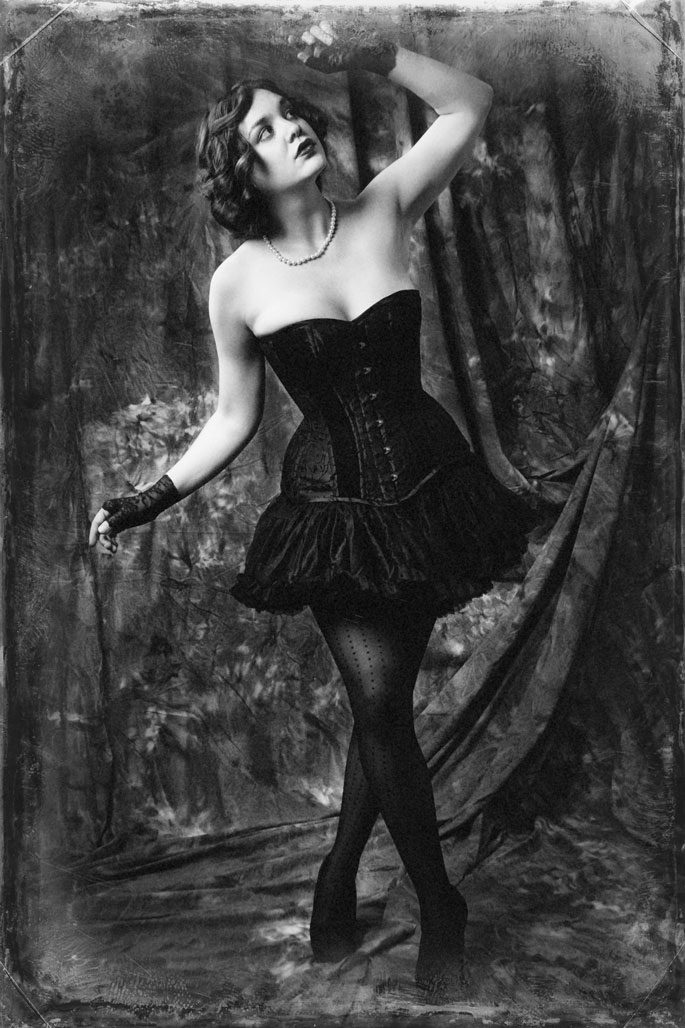 John Ernest Joseph Bellocq (1873–1949) aka E.J. Bellocq was an American professional photographer who worked in New Orleans during the early 20th century. Bellocq is most remembered for his haunting portraits of prostitutes that he made in Storyville, New Orleans' legalized red light district. His images inspired novels, poems and movies including the 1978 film Pretty Baby.
I would be the last person to compare my work with any famous photographer, let alone E.J. Bellocq but I am and was influenced by his (and other photographer's) work, including this portrait featured today of Courtney, a young model. It was not my intention to produce a slavish copy of Bellocq's work but just an homage to his oeuvre.
How I made this shot: This portrait of Courtney was made in my 11×15-foot home studio. I placed a 320 Ws Smith Victor FLC300 monolight that was fitted with a 24×24-inch soft box at camera left. Fill was provided by another FLC300 with a 45-inch umbrella mounted at camera right and placed near the back corner of my camera room. A Smith Victor 110i monolight with 24×24-inch softbox was used as a hair light, although to be honest the effect appears minimal. Background was an inexpensive 10 x 24-foot muslin backdrop, shaped using Home Depot and Lowes clips, that was damaged beyond repair when my basement flooded, and hung on my falling-apart  JTL background stand.
Camera used was a Canon EOS 5D Mark I with an EF 28-135mm f/3.5-5.6 IS USM lens (at 50mm) and an exposure of 1/60 sec at f/14 and ISO 125. Since this pose, costume and backdrop reminded me of the work of EJ Bellocq, I converted the image to monochrome and added edge effects using Exposure X5.
---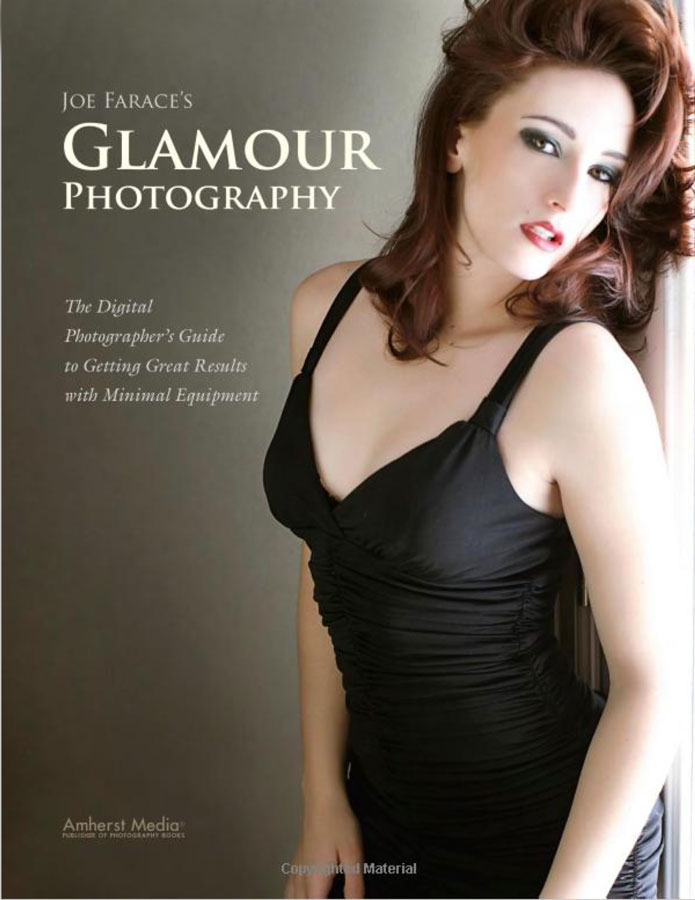 My book Joe Farace's Glamour Photography is full of tips, tools and techniques for glamour and boudoir photography and includes information on all of the cameras and lenses used as well as the complete exposure data for each image. New copies are available from Amazon for $21.36 with used copies starting at $6.19 as I write this. The Kindle version is $19.99 for those preferring a digital format.