Some thoughts for today from Joe Farace
When I was a young photographer I asked my mentor, what was the worst thing I could do during a photo shoot. My guess was that he would tell me not to make some kind of technical mistake but to my surprise he said, "not talking to the people." If you don't talk to the models you're photographing you are never, ever going to make good images.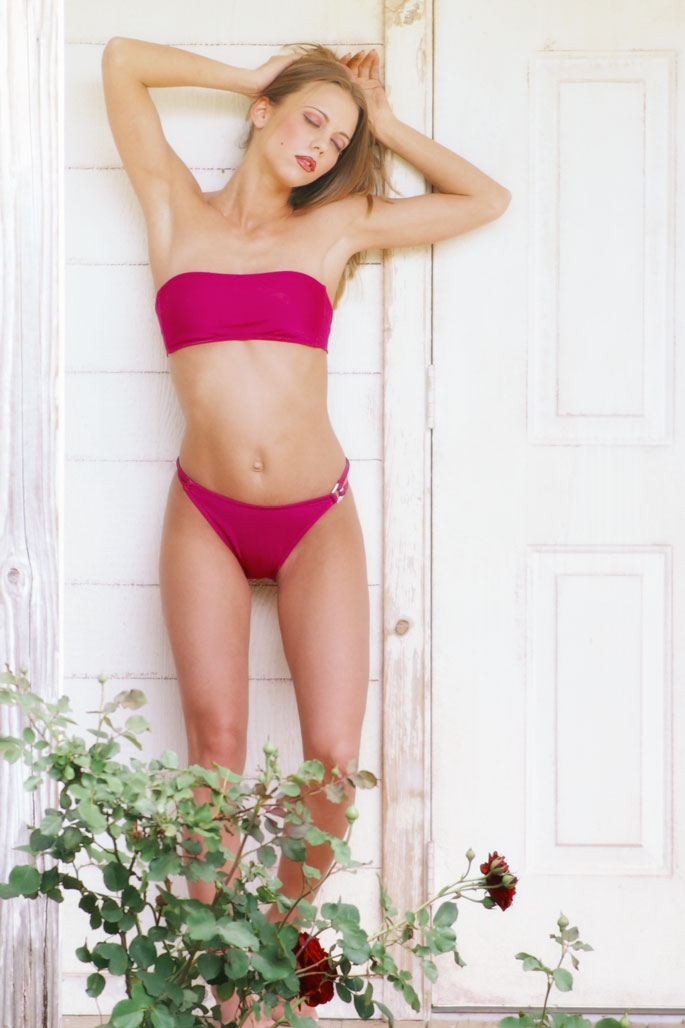 If you've participated in a group model shoot, you know what I mean. Shooters use their longest focal length lenses blasting away with smoking memory cards and occasionally, some will holler, "hey you, look here!" Of such posing directions, masterpieces are truly created. Or you could try another approach that might produce more successful images.
Even in a group shoot you should introduce yourself to the model and be sure to ask and then use her name when photographing her. I can't emphasize how important that is. Models relate to photographers who care about them and will trust them to make good photographs and will often play to you before other photographers in the group that haven't made the same effort.
How I made this shot: I photographed Tasha at a group photo shoot in Phoenix, AZ using a Canon EOS 60D with the EF 135mm f/2.8 SF lens that is now, alas, discontinued. The soft focus setting on the lens was zero. Exposure was 1/400 sec at f/5 and ISO 200. I made two shots, one with her eyes open and this one, which I prefer, with her eyes closed. There was a logo across her swimsuit top, which I retouched, because I felt it distracted from her face.
Tip: To show a model how to stand or place her hands, I put myself in the pose but let her give me her own interpretation, which is always better. From camera position, I refine the pose, after explaining when I say, "look left" or "look up" what I mean is to move her face gradually and slowly in that direction.
---
You can learn all of my tips, tools and techniques on shooting available light glamour photography in my book surprisingly titled  Available Light Glamour Photography. New copies of the book are available from Amazon for $15.83 with used copies starting around $10.39, as I write this. Digital copes are $28.45 if you prefer that format.