Today's Post by Joe Farace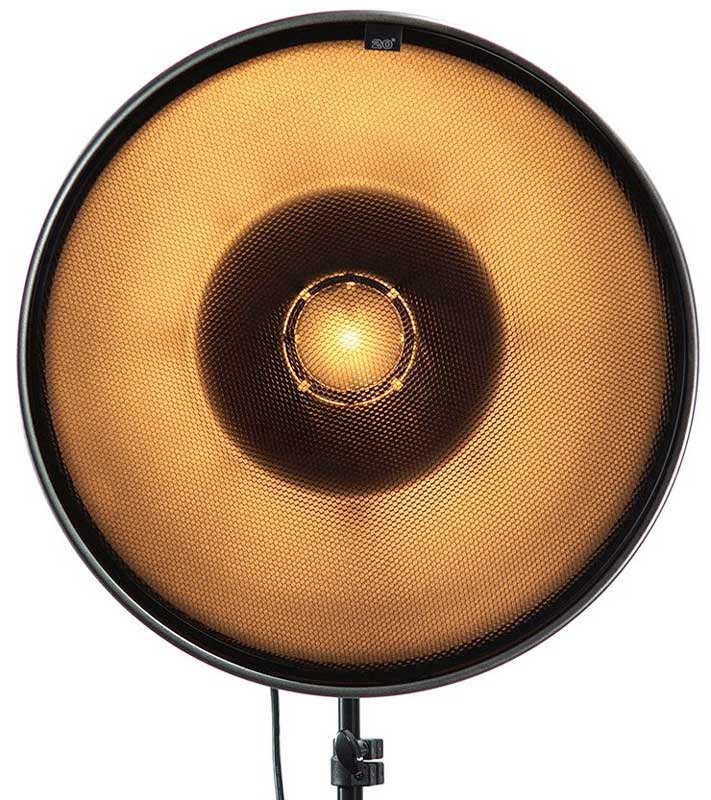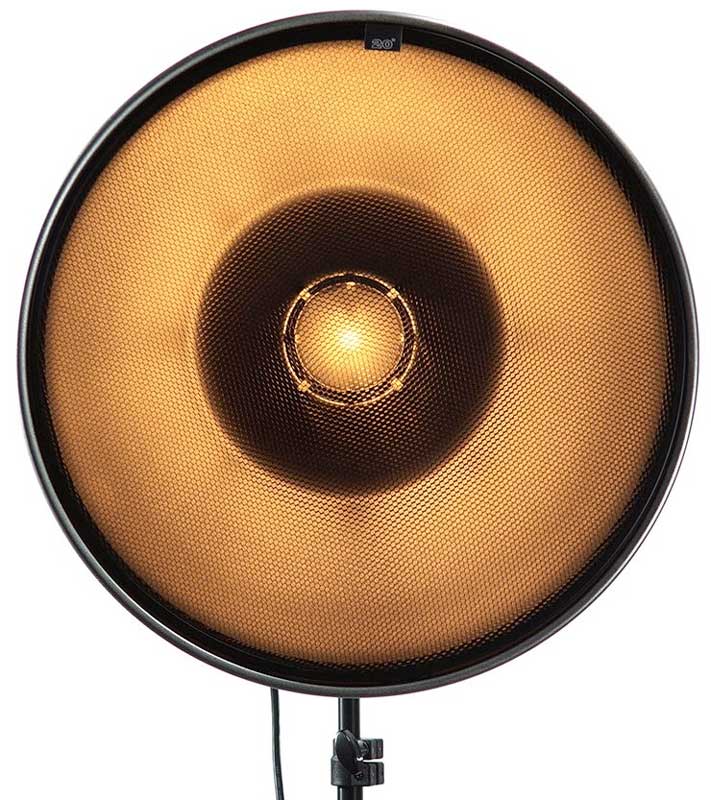 I think a grid is one of the most underrated yet most useful studio lighting tools available. A grid provides a wider beam than a snoot so it's useful for focusing light on a particular part of the subject and is versatile too, letting you produce multiple looks from a single light source.
Since a grid blocks some of the light, your light source is going to produce less output so you'll need to either crank up your studio light's power or increase your camera's ISO setting to maintain the same aperture as an un-gridded shot. How much less?
In my not-quite-perfect tests, I found that it's approximately one and one-thirds stops depending on the grid used. But when trying any new lighting tool you should do your own tests. Any time spent testing will pay off in time saved in future studio shoots.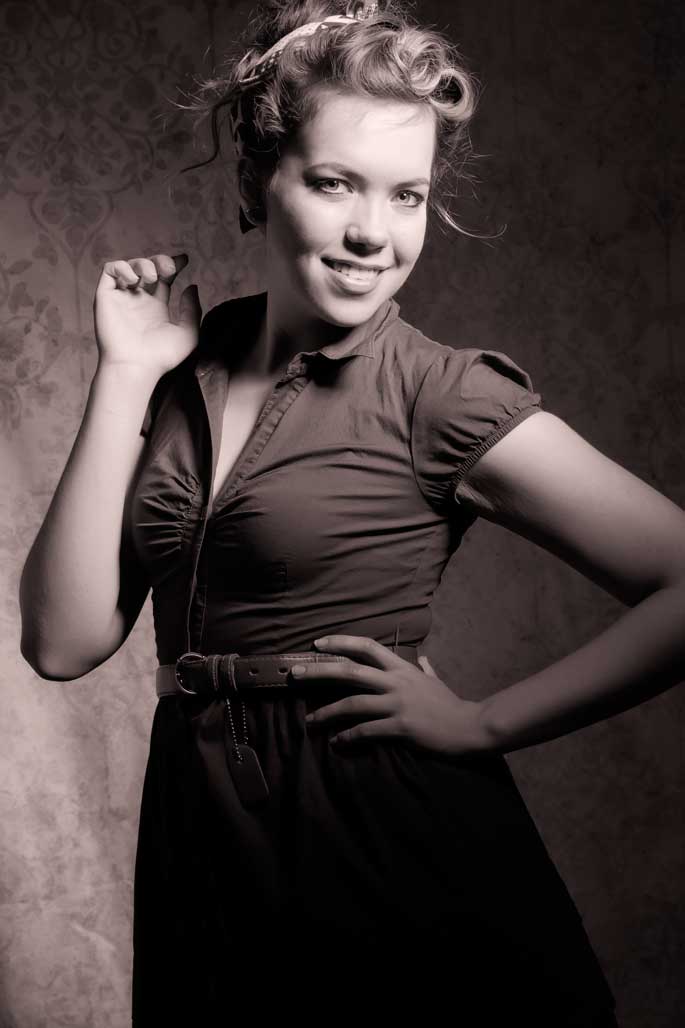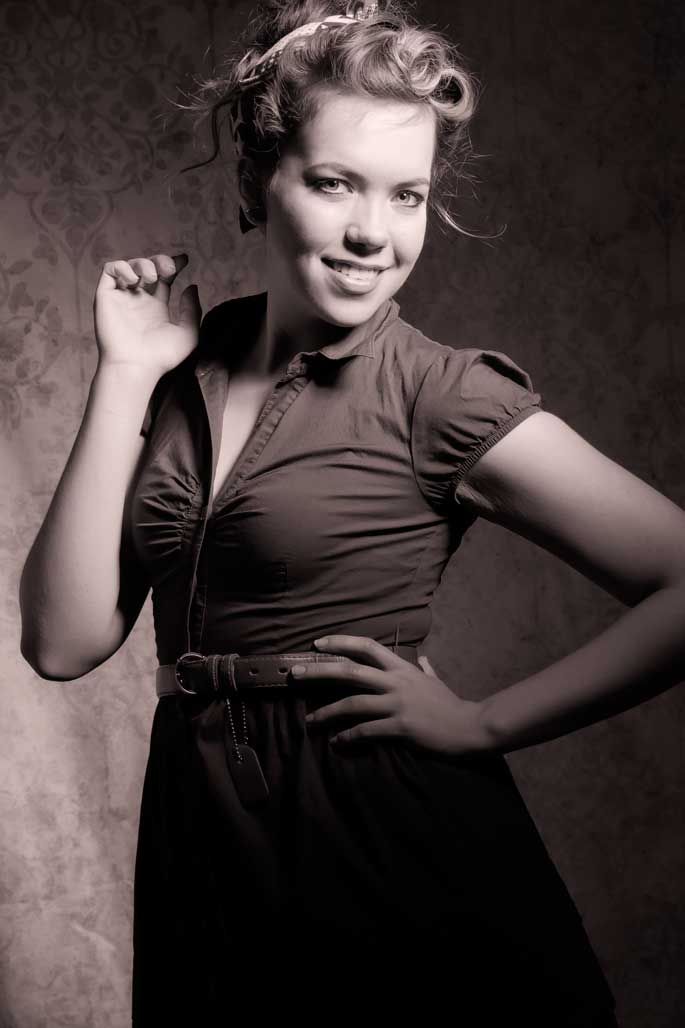 Paul C. Buff offers a 20 degree honeycomb grid that snaps into its Omni reflector's recessed outer lip that eliminates spill light and provides soft, selective lighting. Attaching a grid to the Omni is a simply a matter of snapping a few clips to its edge; ultimately mounting flush with the front of the reflector and it can be used with or without the diffusion sock that's included with the Omni.
At left is a shot of Sarah Dean giving her best turn as Rosie the Riveter that was made  using a B800 Purple Haze Alien Bee monolight with an Omni reflector mounted that was placed at camera right with a 32-inch reflector is at camera left. Shot with a Panasonic Lumix GH4 with Olympus 45mm f/1.8 lens attached with an exposure of 1/125 sec at f/9 and ISO 200.
If you're interested in learning how I shoot portraits and how I use cameras, lenses and lighting in my in-home studio and on location, please pick up a copy of Studio Lighting Anywhere which is available new from Amazon.com for $23.34 and for the giveaway price of $2.51 used, as I write this. If you're interested in learning how to shoot better portraits and would like some hands-on training, check out my one-on-one workshops.