Today's Post by Joe Farace
So take me away, I don't mind
But you better promise me, I'll be back in time—Huey Lewis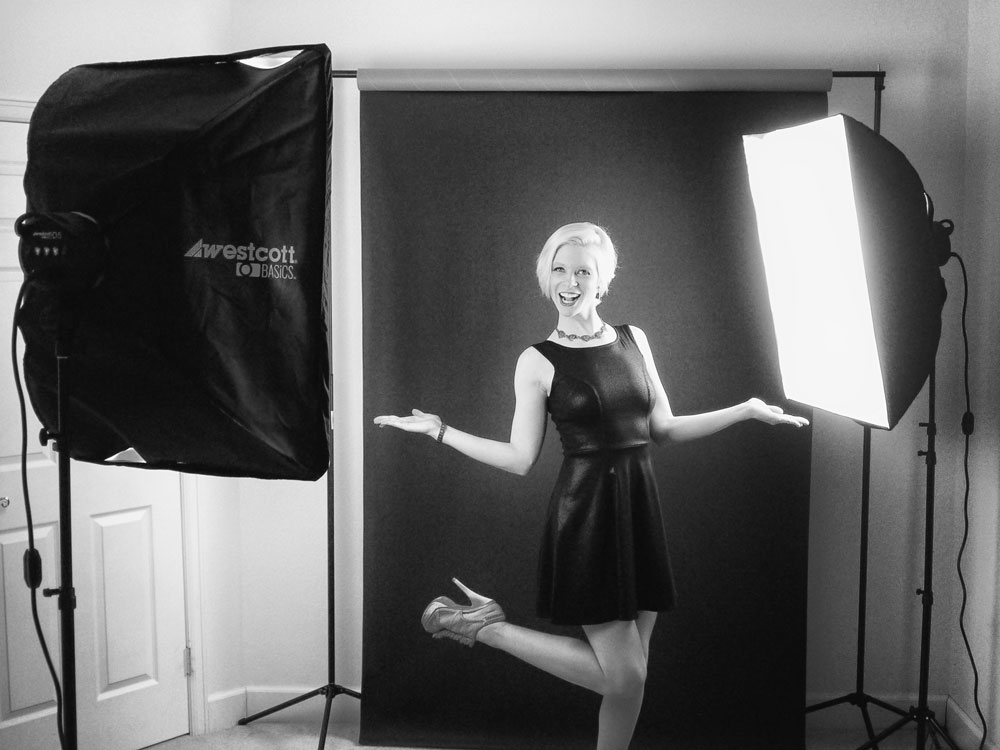 On February 27, National Retro Day takes us back in time. Hermelinda A. Aguilar and Robert and Tina Duran founded National Retro Day to take a look back at how life was before technology, especially social media, the internet and smartphones became a part of our daily lives. The Registrar at National Day Calendar proclaimed the celebration was to be observed annually on February 27, 2018.
#NationalRetroDay
Every generation looks back and asks, "Remember when?" This celebration indulges our love for the good ole days while remaining in the present. Me too. I love the kind of retro look and portrait that is featured in today's portrait of Model Extraordinaire Pamela Simpson.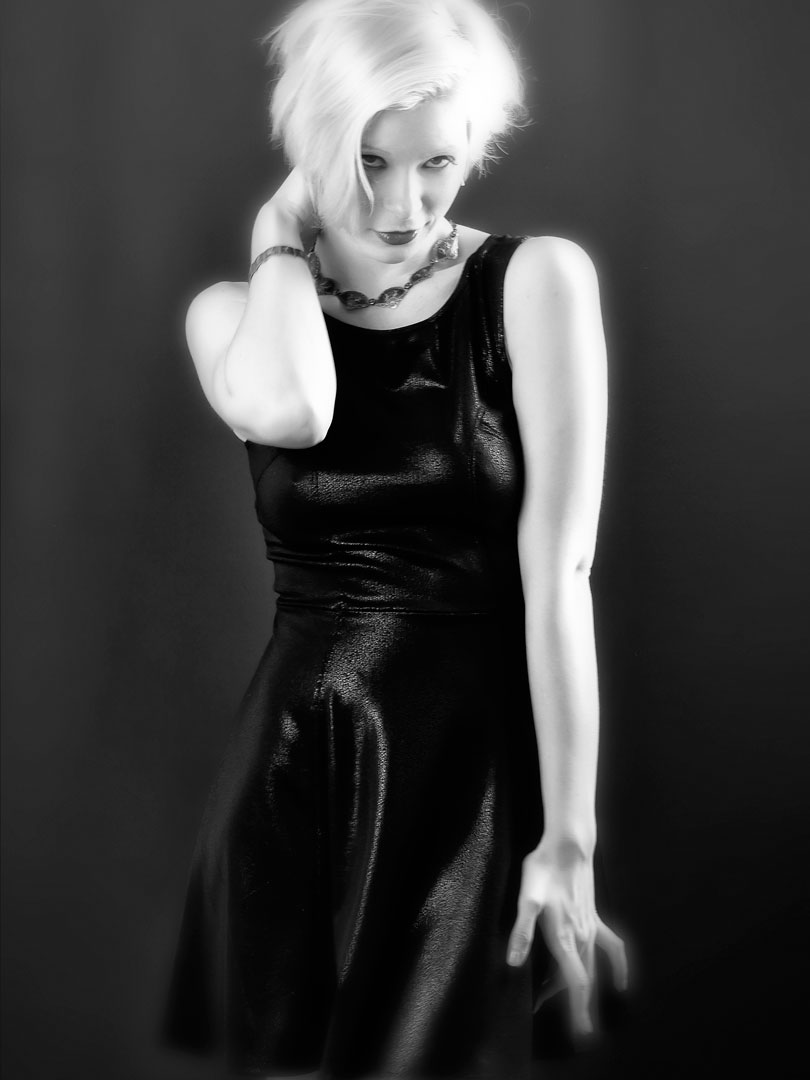 How I made this shot: For this shot of Pamela Simpson in full-blown flapper mode, I placed one of Westcott's D5 fluorescent light heads with a Westcott 24×32-inch softbox mounted at camera left, with another D5/softbox combo at camera right and slightly behind her. See lighting setup above right. Background is a Savage Infinity black vinyl backdrop mounted on my falling apart JTL background stand.
At a risk of sending our younger readers rushing off to IMDB, Pam Simpson's chameleon-like performance in front of my camera gave off a distinct Jean Harlow-vibe. The portrait was shot with a Panasonic Lumix GH4 and Lumix G Vario 14-45mm f/3.5-5.6 lens (at 35mm) with an exposure of 1/30 sec at f/5.6 and ISO 640. The original color JPEG file was converted to monochrome using Silver Efex Pro and layered with the Vignette Blur filter from Color Efex Pro to add a vintage look
Be aware: Because they contain mercury, many fluorescent lamps are classified as hazardous waste. The Environmental Protection Agency recommends that fluorescent lamps be segregated from general waste for recycling or disposal. Home Depot in my area has a recycling area for these kinds of bulbs and I'm sure there are others at similar stores.
---
If you enjoyed today's blog post and would like to treat me to a cup of Earl Grey tea ($2.50), please click here. And if you do, thanks so much.
If you would like my take on glamour photography, please pick up a copy of my book Joe Farace's Glamour Photography. It's full of tips, tools and techniques and includes information on all of the gear that used to make each image as well as the exposure data for each photograph. New books are available from Amazon for $30, with used copies starting at $8.90, as I write this. The Kindle version is $19.99 for those preferring a digital format.