Today's Post by Joe Farace
The 56mm f/1.4 DC DN is part of Sigma's Contemporary series of lenses. It's designed for use with Canon EF-M mount mirrorless cameras while producing an 89.6mm equivalent focal length that might be considered a portrait-length prime. It's bright f/1.4 maximum aperture is ideal in low-light conditions and also affords maximum control over depth-of-field for selective focus effects.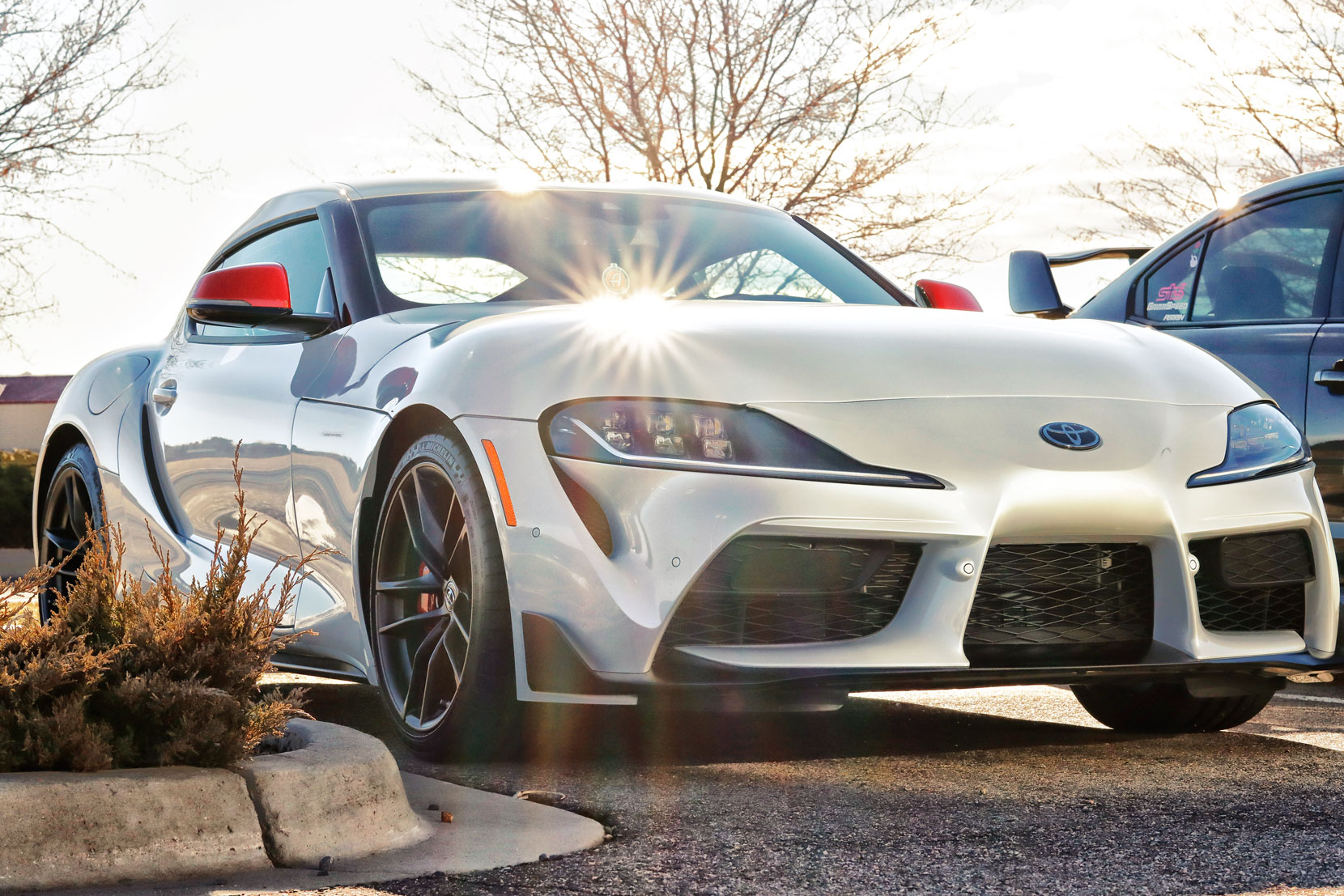 The lens design uses one Special Low Dispersion (SLD) element to reduce color fringing and chromatic aberrations. Two aspherical elements are used to limit distortion and spherical aberrations. A Super Multi-Layer Coating has also been applied to suppress flare and produce contrast-rich and color-neutral images, even in backlit conditions. Sigma includes a nicely made lens hood at no extra cost. Tip: Just when you think the hood is mounted either conventionally of backwards for storage, remember to give it about another one-eighth turn to lock it firmly in place.
How I made the above shot: When stopping a lens down, you tend to get sunstars from speculator highlights, especially off a white car like this Toyota Supra. The number of spokes in the sunstar depends on the number of diaphragm blades in the lens. The 56mm f/1.4 has nine blades which produces 18 spokes. Exposure for the above shot was 1/640 sec at f/7.1 and ISO 320 with a plus two-thirds stops to render this white car as white. If I stopped the lens down to f/11 or f/16 I could have made the sunstars sharper (and maybe smaller) but I tend to shoot car shows in Program mode because it seems that somebody's always walking into your shot and if you wait for perfection, you might wait all day. There's more about photographing car shows here.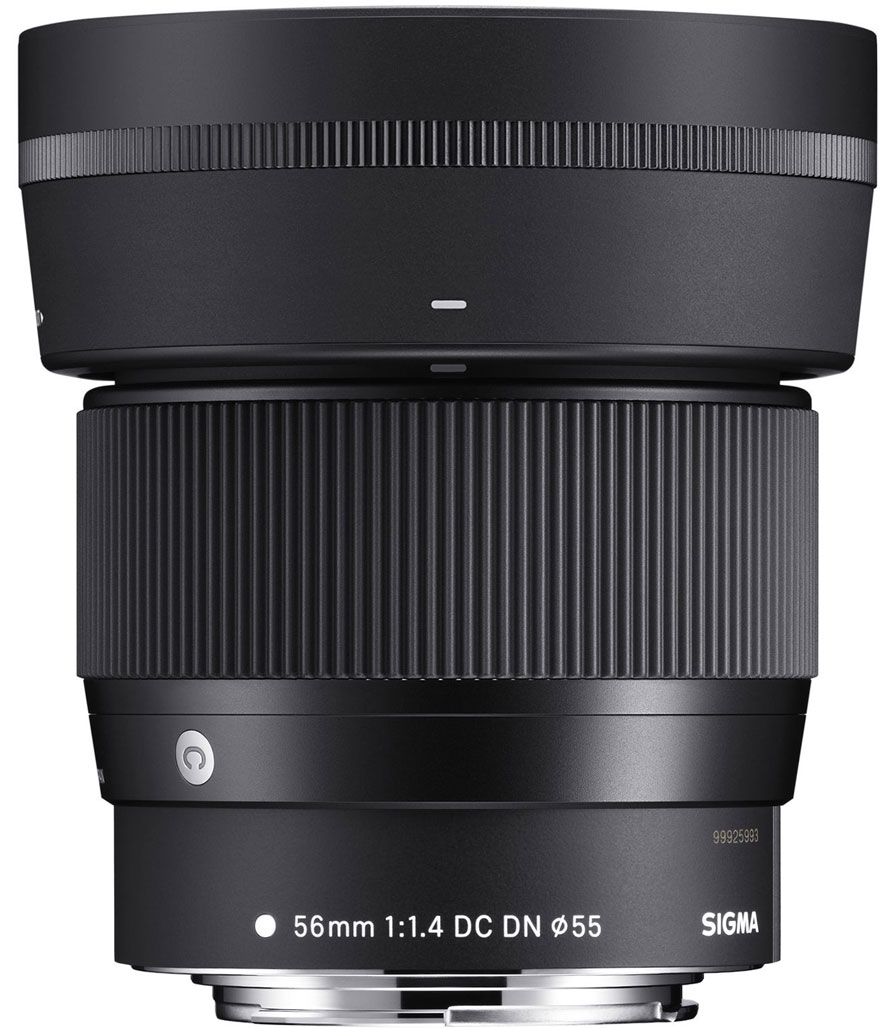 The lens has a quick, precise, and near-silent stepping AF motor for photo and video applications. The lens balances convenience and performance and blends its compact, lightweight (9.88 oz) construction with versatile handling. A fairly wide, considering the 2.62 x 2.34-inch size of the lens, focusing ring has a light but no loose, touch for those preferring manual focusing over AF. At 1.64-feet, the lenses close focusing is the longest of the other EF-M primes in this series, which mean that creating maximum bokeh is less than ideal, although what there is is relatively but not perfectly smooth.
The lens has a sensibly-sized 55mm filter thread. Additionally, rubber sealing is incorporated in the mount design to render it dust- and splash-resistant, which as I have noted previously is more than Canon provides with the EOS M6 Mark II that I tested the lens with. The bayonet mount is constructed from chrome plated brass and securely attached via four screws for accuracy and durability.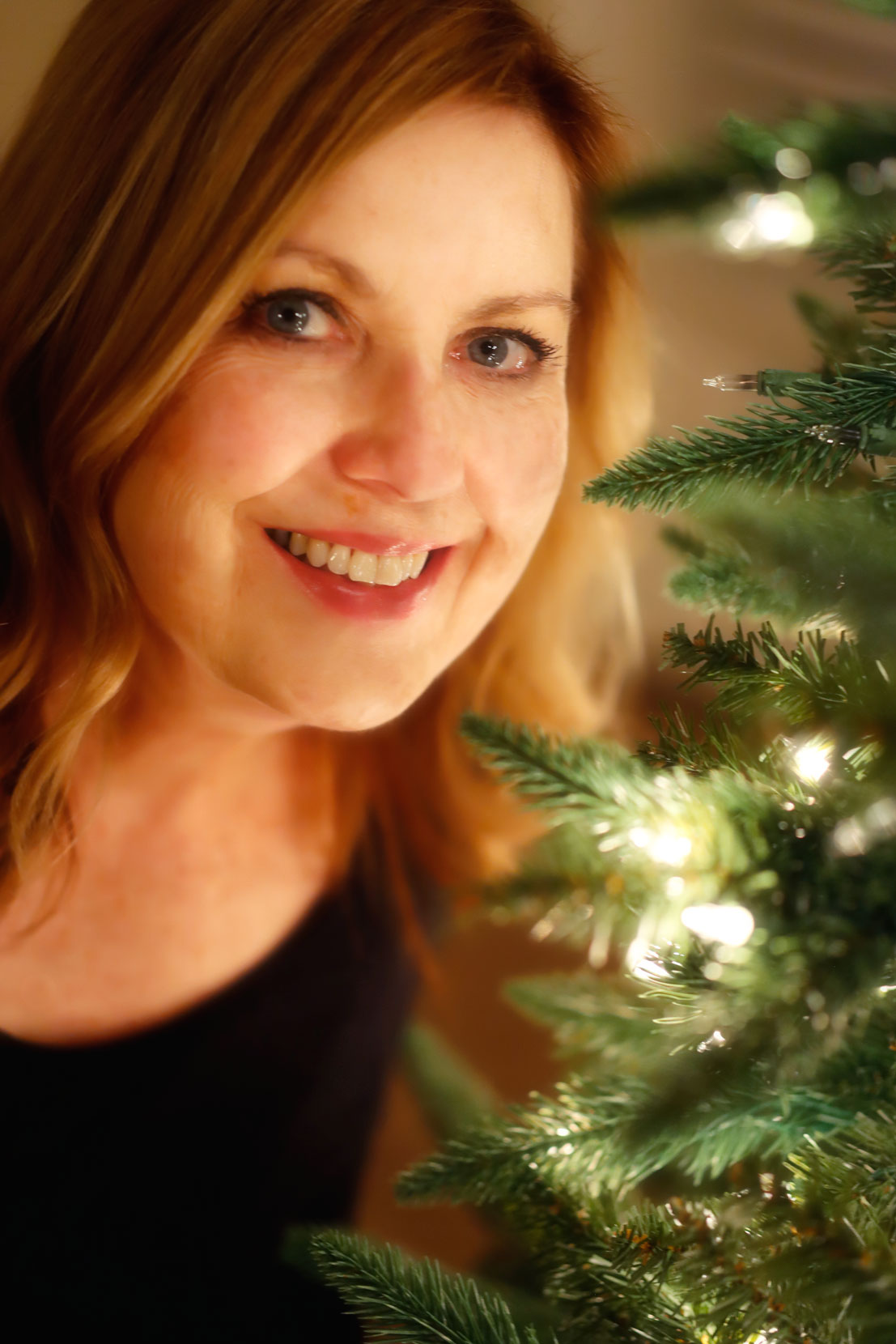 What's the optical quality like in the real world? Here's what my well-laid wall of bricks has to say: As with the other two lenses in this series, wide open the lens is crisply sharp from corner-to-corner with zero vignetting at any aperture. There is not a trace of barrel of pincushion distortion, altogether providing yet another amazing optical performance form this entire series. I am not posting another picture of the wall because the results are identical and I don't want to beat this kind of image over the head. Breathing refers to the shifting of angle of view of a lens when changing focus and the 56mm f/14 lens handles this really well with little or any exaggerated effects.
This is not just a portrait lens. Since I like to shoot cars with longer than normal focal length because I like the perspective that lenses like this 56mm f/1.4 lens give to car such as the featured image at the top of this blog.
How I made that shot: I photographed Mary using only the tiny lights on our Christmas tree as illumination. The 56mm f/1.4 lens was shot wide open in Av mode and I used Auto ISO to pick an ISO setting. I shot the portrait in Tungsten white balance because the AWD setting produced an image that was too warm; this is warm too but acceptably so. This resulted in a final exposure of 1/125 sec at f/1.4 and ISO 1250.
---
If you enjoyed today's blog post and would like to buy Joe a cup of Earl Grey tea or maybe a cup of hot chocolate ($2.50), click here. And if you do, thanks so much.