Today's Post by Joe Farace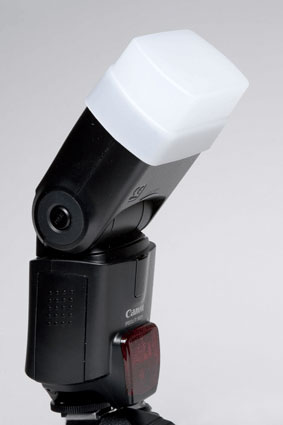 A soft light source is a better choice for portraits than a hard one because it's more flattering to the subject and, as a side benefit, will require less retouching in the digital darkroom.
Because it's convenient and electronically linked to the camera, the speedlight that's part of your camera system is often the new portrait photographer's first artificial light source choice but you must remember that it has one major goal: To deliver the most lighting output at efficiently as possible. Most of the time, that's a good idea but when photographing people, a little softness will minimize the dreaded "flash on camera" look.
Sto-Fen's Omni Bounce flash diffuser is hands-down one of the best bargains for improving your on-camera flash photographs an is available to fit speedlights from different manufacturers. The flash diffuser slips on the front of the flash and produces a diffused bare bulb look that softens shadows and reduces the harsh effect of direct flash. It's compact and easy to use in either direct or bounce mode and is the simplest, easiest way to improve the quality of your flash photographs—indoors or outdoors—without taking the flash off the camera.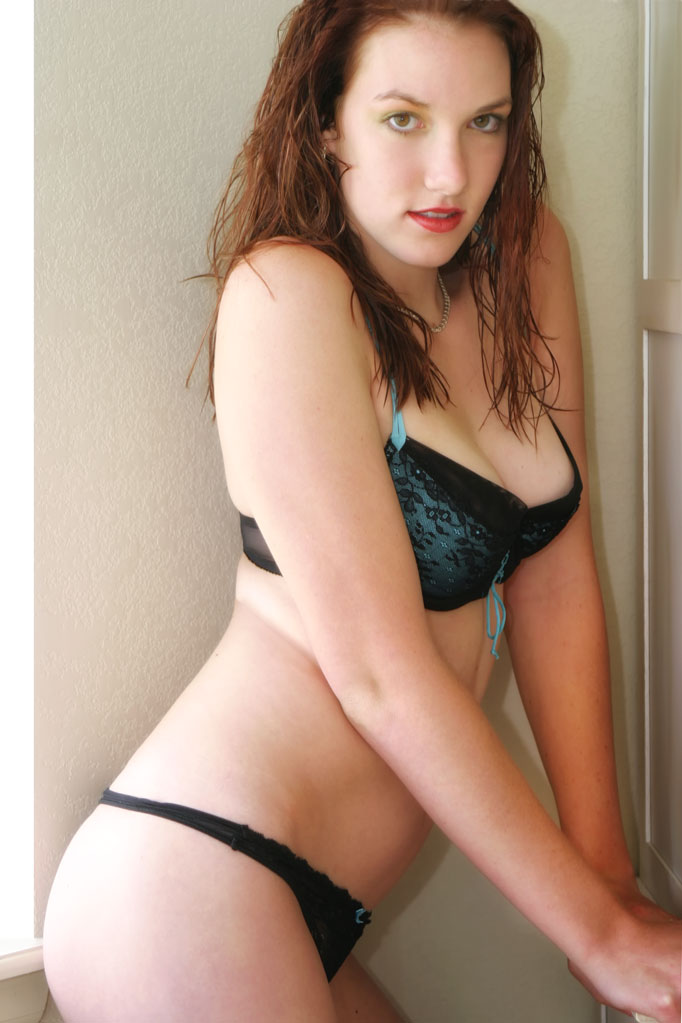 How I made this shot: I almost always have my Sto-Fen Omni Bounce flash diffuser mounted on my speedlight, either outdoors or indoors where when you get even more soft light from light bouncing off the ceiling or walls.
The image of Amelia, a student chef at Johnson & Wales University, was appropriately made in the kitchen of my former home using window light as fill and Canon EX580 speedlight. Camera was Canon EOS 50D and the now discontinued EF 28-105mm f/3.5-4.5 II USM (at 105mm) that I stupidly sold. The exposure was 1/60 sec at f/4 and ISO 200.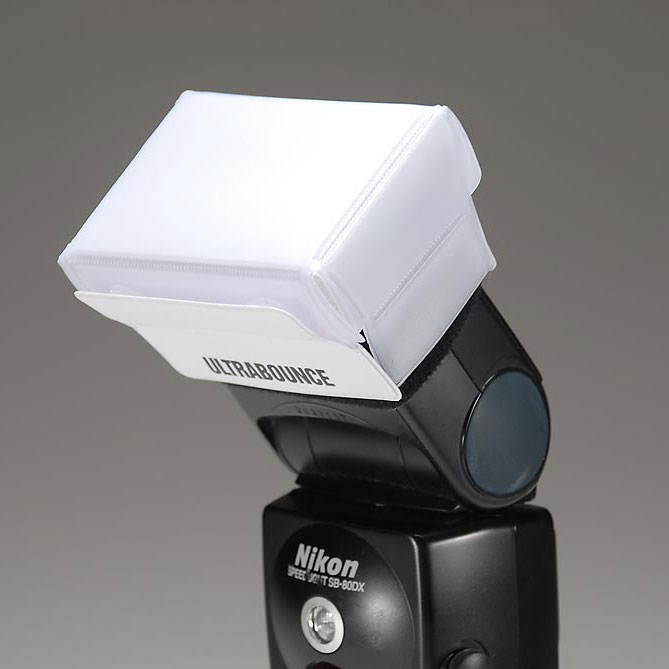 Another useful softening device, especially because it folds flat to 2 1/4 x 3 ¼-inches is LumiQuest's UltraBounce ($18.95.) The UltraBounce distributes light over approximately 180 degrees so it can bounce off walls and ceilings and evenly illuminate a scene. An opaque sensor screen keeps the light from affecting the automatic sensor on most flash units. As with the Omni Bounce there is some light loss and that will vary depending on the distances to nearby ceilings or walls. Modern TTL speedlights should take it in stride.
---
If you enjoyed today's blog post and would like to buy Joe a cup of Earl Grey tea ($2.50), click here. And if you do, thank so very much.
If you're interested in learning how I shoot  available light glamour portraits, please pick up a copy of Available Light Glamour Photography which is available new from Amazon.com for $20.64 with used prices staring at $16.93, as I write this. The Kindle version is $26.27 for those preferring a digital format.