Today's Post by Joe Farace
"I grew up as a photo nut. Every Christmas I would get a new camera. It's a huge part of my life."— Kevin Systrom
How I made this shot: Shoot portraits with a 50mm lens? Why not, especially with a lens like the Zeiss 50mm f/1.4 Planar T*. Audrey was photographed standing between two narrow windows in the living room my former home, one of them providing illumination for her face and the other sidelighting her hair. Additional light was provided by the Christmas tree lights that were behind her. Camera was a Canon EOS 1D Mark II N. Exposure in Av mode, so I could shoot wide open to minimize depth-of-field and maximize bokeh, was 1/320 sec at F/1.4 at ISO 400.
Even when shot wide open, the Zeiss 50mm f/1.4 Planar T* for Canon EOS cameras with EF mount provides high-quality capture that only improves as the lens is stopped down. The lens design controls flare and ghosting artifacts, resulting in a brilliant image with excellent contrast and natural color. The bright viewfinder image the 50mm f/1.4 Planar T* produces in DSLRs, especially when working under less than ideal lighting conditions, makes focusing a snap—yes, it's a manual focus lens—when doing any kind of night photography.
This compact lens has precise manual focusing with the same "large rotation angle for precise control" feature as other Zeiss lenses but here it feels more natural and less focusing action is required. This will be a big plus for those readers who grew up using autofocus cameras and may never have focused a camera. Don't be afraid. It's not only easy but gets you closer to the subject by making the process more interactive.
---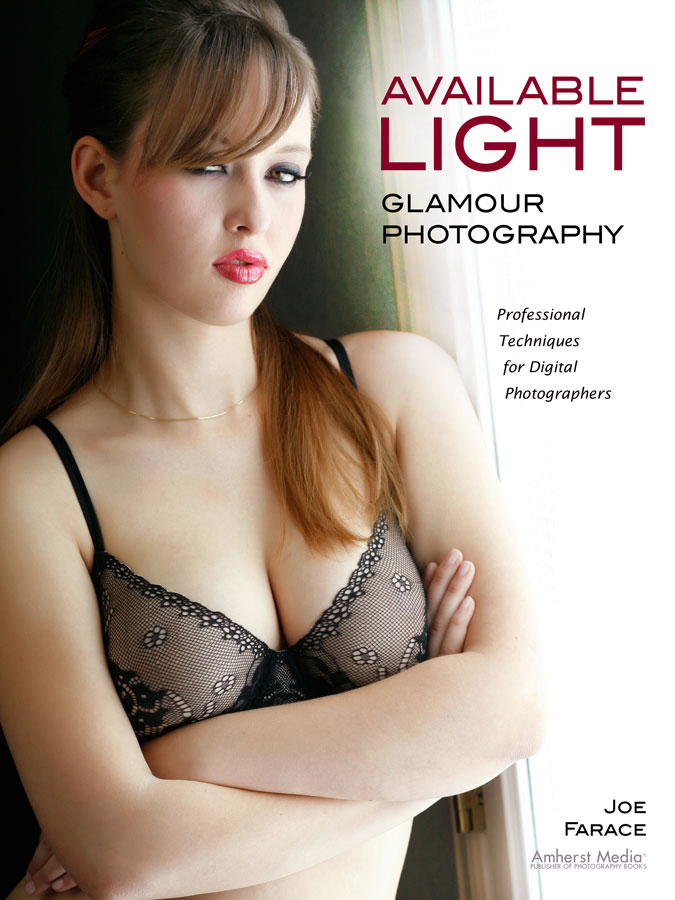 Joe is the author of the book, Available Light Glamour Photography that's available from Amazon with new copies priced  selling for $4.43 with used copies selling for $4.48. Kindle copies are just $4.33, so it's a bargain no matter how you purchase it. ]