Today's Post by Joe Farace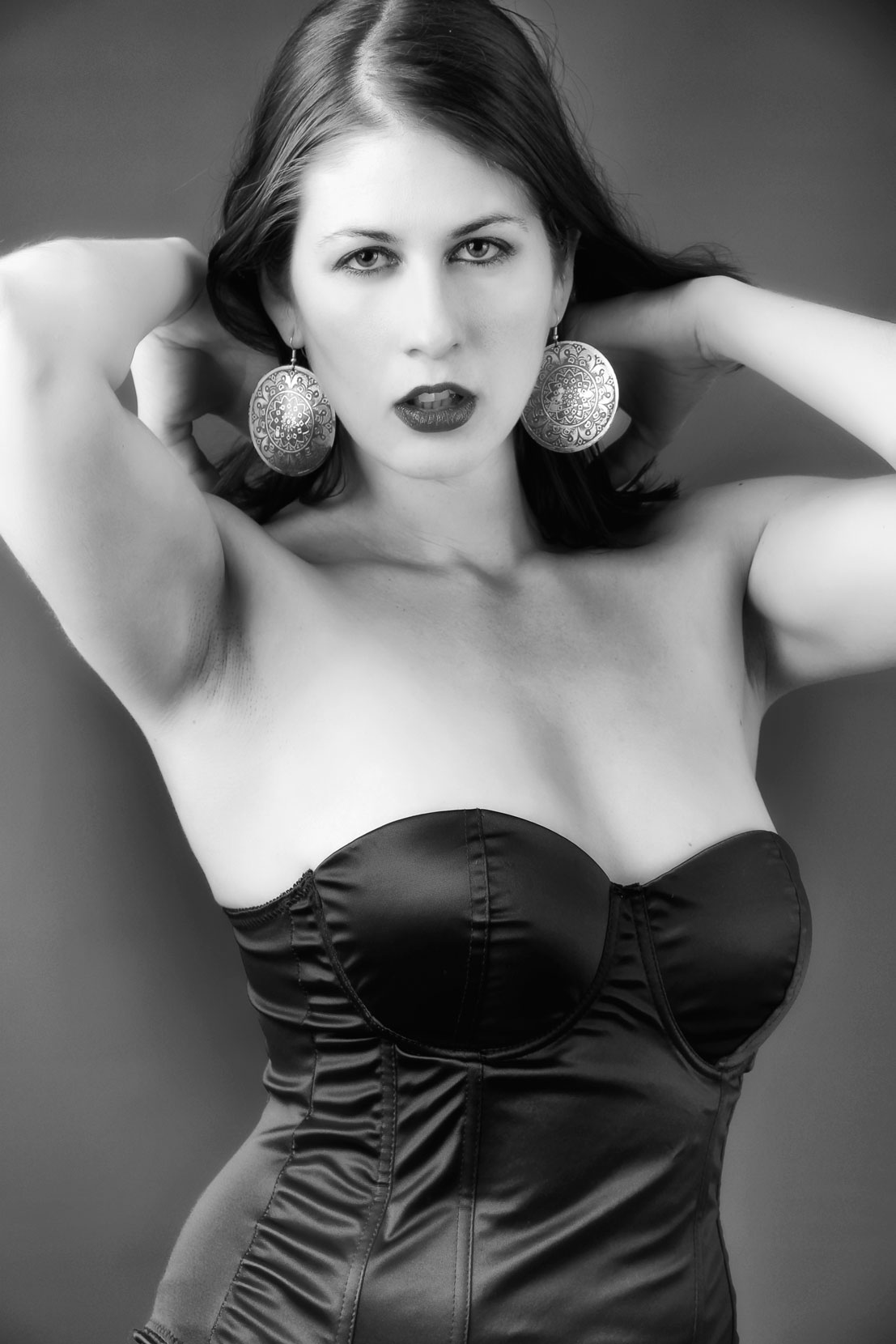 As a creative medium, what traditionalists call "monochrome" some digital imagers prefer "grayscale," but it's still black and white to me. But there is more to black and white photography than just an absence of color.
Black and white is a wonderful media for making boudoir portraits because the lack of color immediately simplifies the image, causing you to focus on the real subject of the photograph instead of their clothing or the background.
How I made this shot: Dalia was photographed in my home studio with a Canon EOS 60D and EF-S15-85mm f/3.5-5.6 IS USM lens (at 85mm) with an exposure of 1/125 sec at f/8 and ISO 200. Background is a Savage Photo Grey Infinity vinyl backdrop hung on my falling apart JTL background stand. Portrait was converted to monochrome using Silver Efex Pro.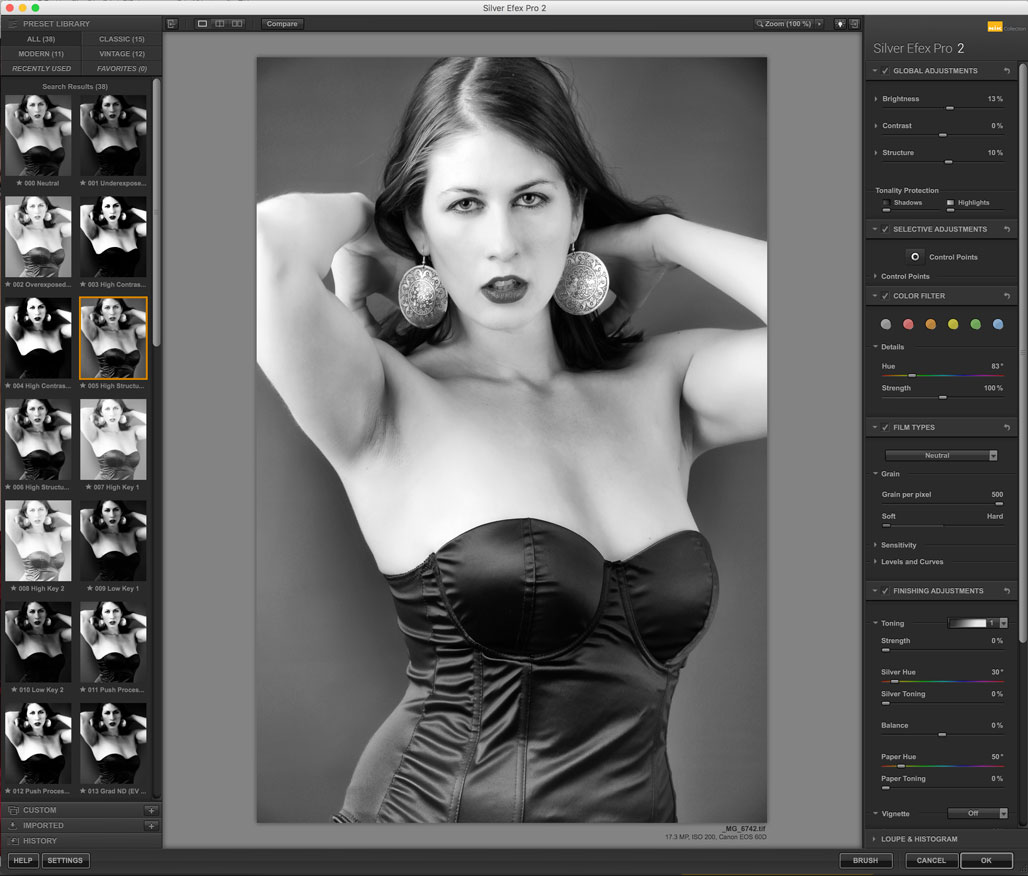 Sometimes the nature of the subject themselves demands the image be photographed in black and white. Arnold Newman's portrait of composer Igor Stravinsky could never have been made in color and have the same impact it has in monochrome.
Right now, many professional photographers are telling me that they're seeing a higher than normal demand for black and white portraits for both boudoir as well as individual and family portraits.
Filters & Factor: You can control the contrast and how colors are rendered in black & white by using filters either in camera or with plug-ins such as Silver Efex Pro, such as the green filter that was used at right.
While you could always use on-camera color filters to archive the same effects there are major advantages of using digital filters: While most in-camera metering systems automatically take "filter factors" into consideration, you still have to look through and compose through a colored filter whose factor might range from three and five. In addition, a purely digital solution is an easier to use because the exposure for no filter is identical to one made with a green filter.
---
If you're interested in learning how I shoot portraits and use cameras, lenses and lighting in my in-home studio and on location, please pick up a copy of Studio Lighting Anywhere that's available new from Amazon.com for $29.17 or starting at $5.08 used, as I write this. The Kindle version is $8.71 for those preferring a digital format.