Today's Post by Joe Farace
"There is a certain enthusiasm in liberty, that makes human nature rise above itself, in acts of bravery and heroism."—Alexander Hamilton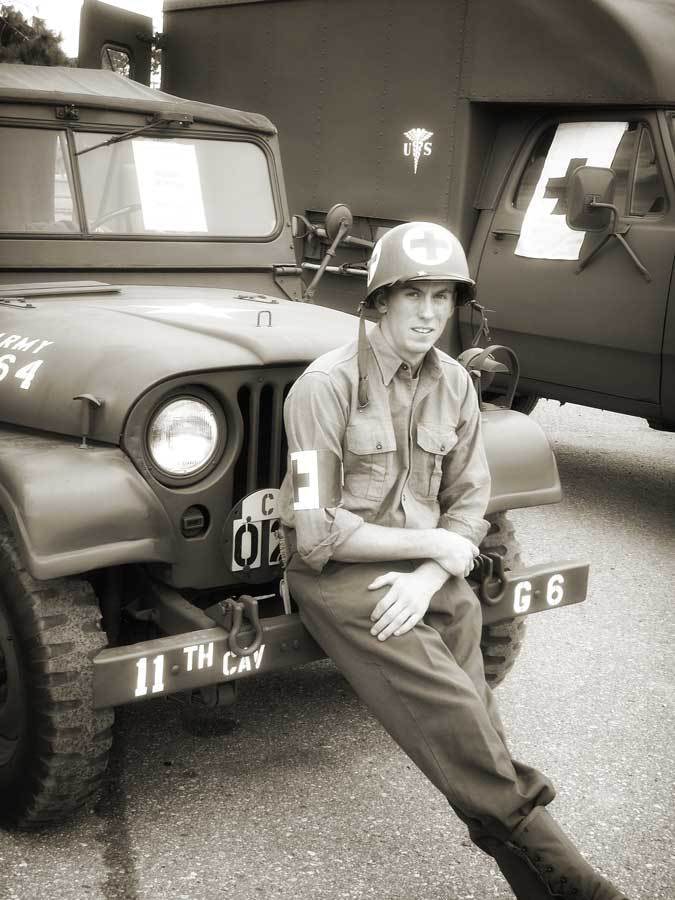 For readers who live outside the USA, Veterans Day is an American holiday that honors our armed service veterans and is observed on November 11th.
Veterans Day coincides with the Armistice Day or Remembrance Day holidays that are celebrated in other parts of the world and marks the anniversary of the signing of the armistice ending World War I. Major hostilities of WW 1 formally ended on the 11th hour of the 11th day of the 11th month of 1918 with the signing of the Armistice.
---
On a Snowy January in 1944 in the Ardennes Forest near the German and Belgium border, it's quite possible that a US Army medic, looking much like this young man was involved in the "Battle of the Bulge."
During this battle there were more than one million soldiers —500,000 Germans, 55,000 British and 600,000 Americans—engaged in combat, including my father. It was an Army medic who pulled my Dad out of a mortar crater where he had been wounded and patched him up so he come home after the war to my mother, sisters and me.
This photograph is an homage to all the brave men and women of our armed forces and especially my late father Joseph F Farace Sr. (1918-2004) who was awarded the Bronze Star and Purple Heart for his actions in The Battle of the Bulge. The image was made in warm-toned black and white to look as if it could have been made in 1944.