Today's Post by Joe Farace
When visiting El Yunque expect it to rain but any storms that occur are brief and not that intense. If you want to stay (mostly) dry, pick up an inexpensive rain poncho from from an outdoor outfitter. While in the rain forest, take the time to observe the hundred of varieties of plants that have managed to grow and adapt to the year-round rainfall.
The higher that you go in the rain forest, the more it rains. Maximum amounts if rain at the forest's highest elevations, such as La Mina falls (below,) reach more than 250 inches annually, while lower elevations can receive 50-60 inches. Here in Colorado we typically get 15 inches a year! The rivers and waterfalls formed by all that water rushing down to the sea are not only beautiful to see but is refreshingly cool and clean enough to jump into!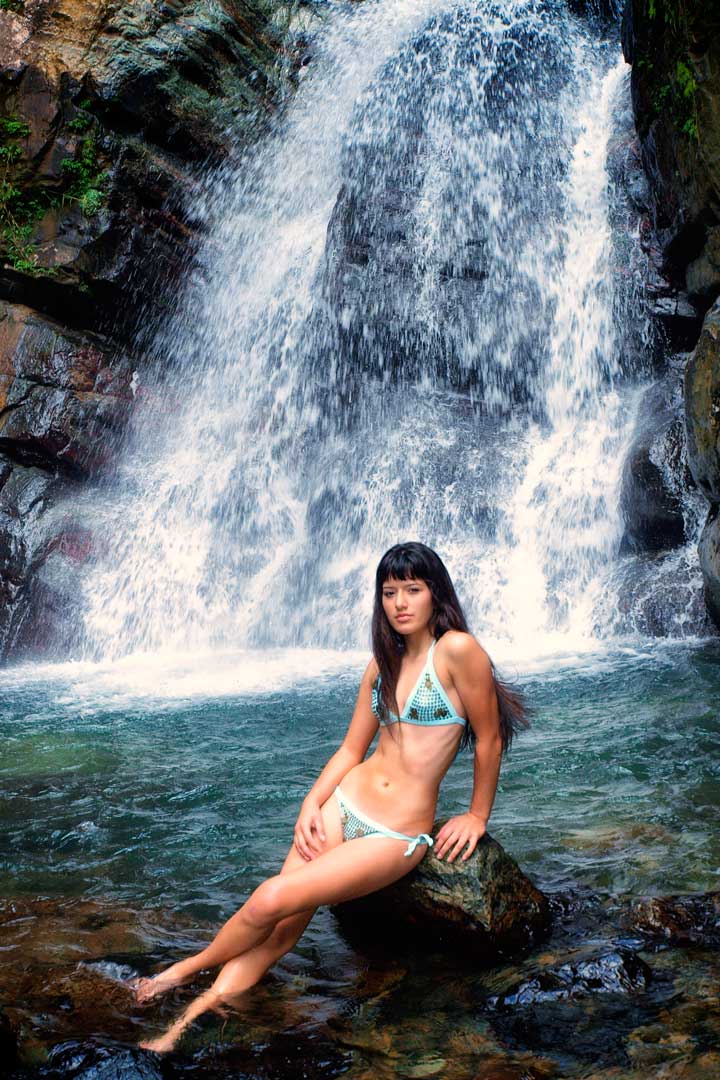 How I Made This Shot: The image at right was made at the bottom of the La Mina falls in the El Yunque rain forest and in case you're wondering you're free to splash in the water at the base of the falls—or make photographs—if you like. The camera used was an Olympus E-3 with 12-60mm f/2.8-4.0 lens at 24mm. Two speedlights were used to illuminate the subject.

Puerto Rico combines the best of the Caribbean including food and lifestyle, with all of the conveniences of being in the USA as well as some of the warmest and most gracious people I've ever met. It is truly an Island of Enchantment.
---
Special Notice: Those visiting Puerto Rico should review the local measures in place, such as social distancing, mandatory face coverings in public areas and mandates for businesses. People who are fully vaccinated are not required to wear masks in public areas.
Travelers entering any of the Island's three open airports are required to fill out a Travel Declaration Form on the Puerto Rico Health Department's online portal which produces a QR code required to proceed. Both international/not vaccinated travelers must also upload a negative PCR molecular or antigen COVID-19 test result to the portal. Fully vaccinated travelers entering on domestic flights are permitted to upload their vaccination card instead of a negative test. Given federal mandates, the requirement will remain in place for travelers on international flights.

More information can be found at Discover Puerto Rico.