Today's Post by Joe Farace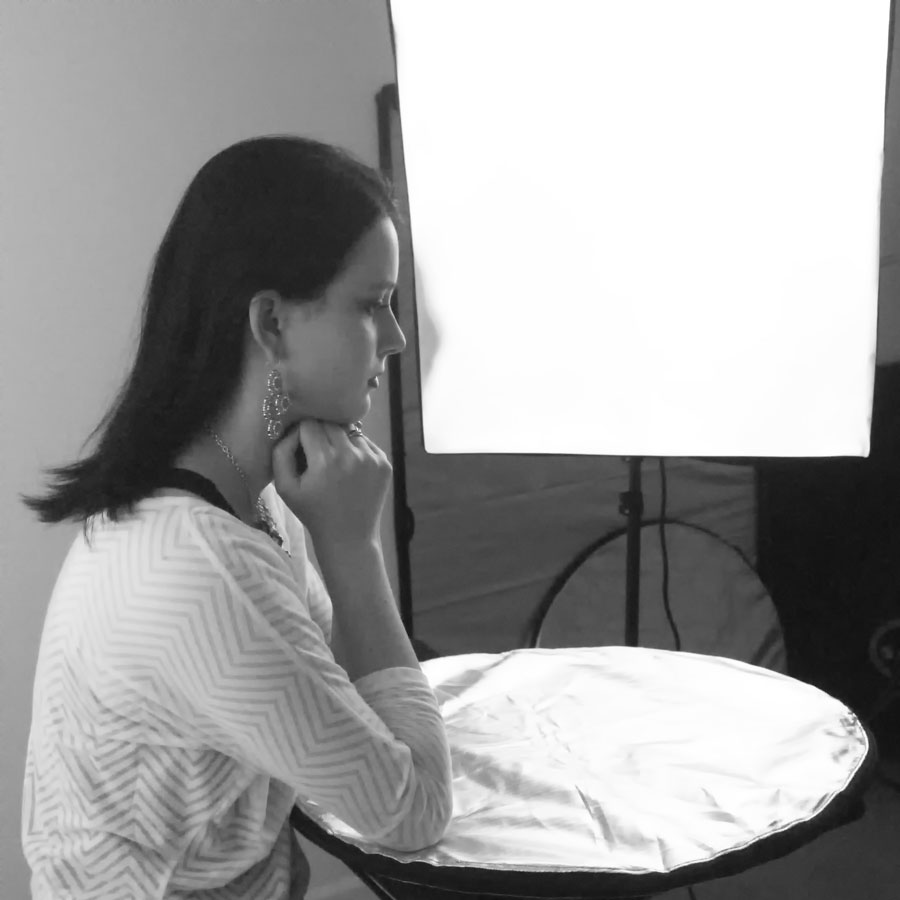 Headshots are big news these day. Talented and innovative photographers like Peter Hurley have revolutionized the concept and are raising the once lowly headshot into an art form.
My personal approach for creating headshots is simple and is something I want to share with you today, at least one of the ways. For a high key look, I like to use Savage's Translum background that looks like frosted glass and is available in rolls of 54-inches wide by 18 feet. Translum is made from Mylar and can be framed or hung on a background stand like the Savage Economy Background stand that I used for a portrait session with aspiring model Cat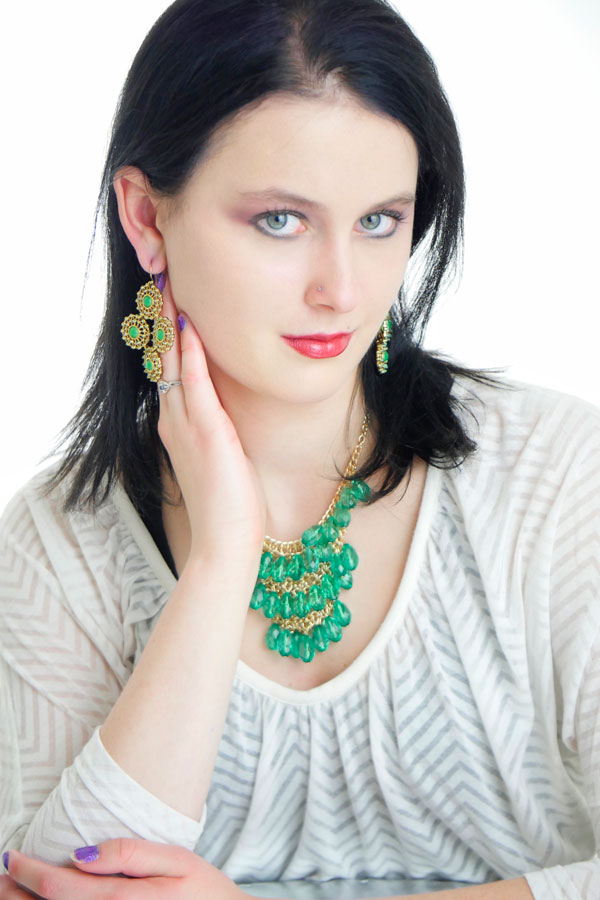 How I Made this Shot: For this casual portrait I placed a 24×32-inch softbox with Westcott D5 florescent head at camera right and close to the subject. Then I placed a small, circular silver reflector atop a Savage Air Flow Tech Table that the subject was leaning on to kick some light back under the subject's chin and add to the overall soft look of the portrait. To be fair, there was a second D5 head placed placed behind the Translum background but if I had used a solid color background, only one light would have been required for this shot.
To make the portrait I used my (about to be sold) Panasonic Lumix GH4 and borrowed Leica DG Macro-Elmarit 45mm f/2.8 lens with an exposure of 1/100 sec at f/2.8 and ISO 800.
You can read a detailed more about Westcott's Two-Light (fluorescent) Daylight D5 Softbox Kit in my post, Using Fluorescent Lighting for a Retro Portrait.
*This is just one of the ways that I do headshots. I will be posting a look at an actual two-light set-up next Thursday. Stay tuned…
---
If you're interested in learning how I shoot portraits and use cameras, lenses and lighting in my in-home studio and on location, please pick up a copy of Studio Lighting Anywhere that's available new from Amazon.com for $34.95 or starting at the bargain price of $6.94used, as I write this. The Kindle version is $19.99 for those preferring a digital format.