Today's Post by Joe Farace
Be Prepared—Scout's Motto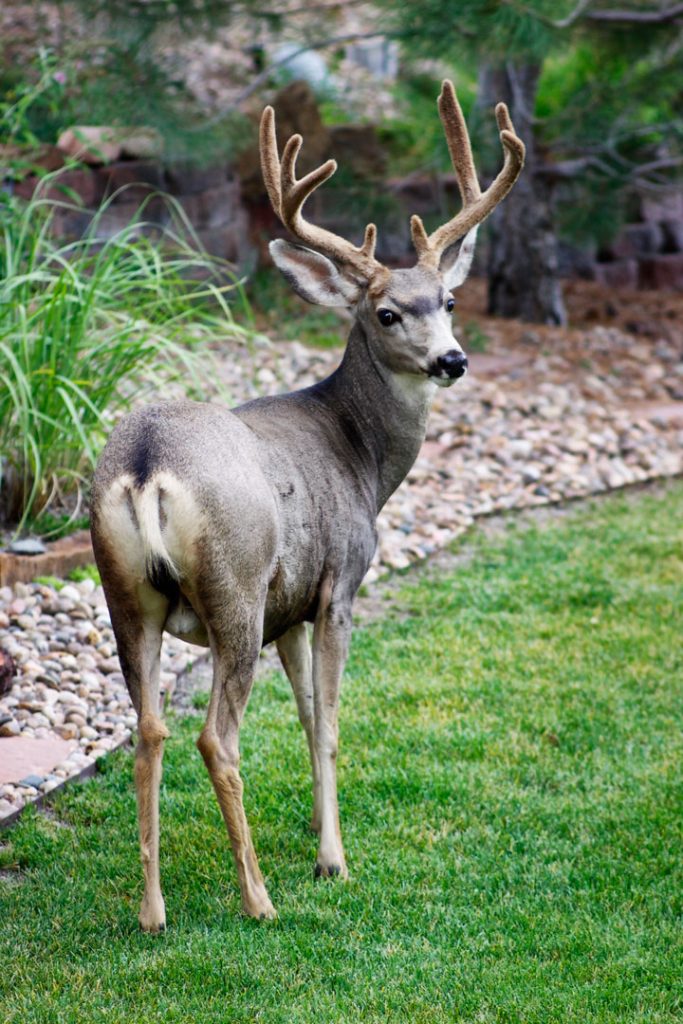 I am hardly a wildlife photographer but sometimes they just walk into my backyard, as was the case with this young mule deer (Odocoileus hemionus) that was photographed, literally, from my backyard.
These deer are named for their ears, which are large like those of the mule, although this buck's antlers detract from that somewhat. The several subspecies include the black-tailed deer. Unlike the related white-tailed deer (Odocoileus virginianus), which are found through most of North America east of the Rocky Mountains and in the valleys of the Rocky Mountains from Idaho and Wyoming northward, mule deer are only found on the western Great Plains, in the Rocky Mountains and my yard where they can often be found snacking on my bushes and trees and in some cases rubbing their antlers on my aspen trees, finally killing them—the trees that is. Yes, these little cuties killed one of the beautiful aspen trees in my backyard this year.
How I made this shot: As the scouts say, "Be Prepared" and sometimes I'm only semi-prepared. Several times a day individual and groups of mule deer stroll leisurely across Daisy Hill on their way to find nourishment, usually including my landscaping. On this particular day, I started photographing this critter from the sidewalk in front of my house, slowly walking toward him until he jumped the fence into my neighbors yard and where I made this shot—from my backyard.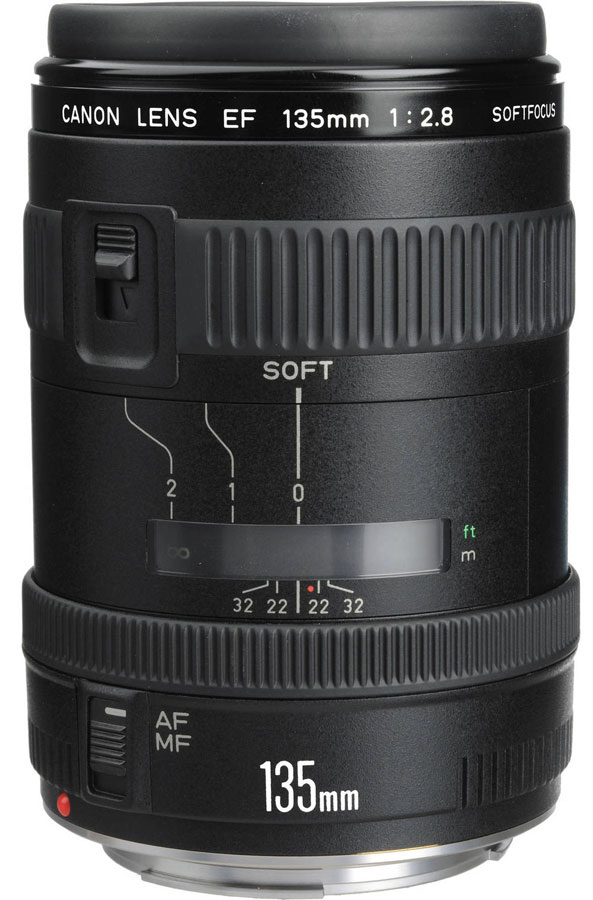 The camera used was my Canon EOS 50D that was later converted to infrared by Life Pixel and even later sold to one of this blog's readers. The now-discontinued EF 135mm f/2.8 Autofocus Soft Focus lens used would not be the first choice for any wildlife photographer or photographer but sometimes when time is of the essence you got to take what you can have on the camera. Luckily I did not have any of the soft focus settings engaged. Instead is was set at Zero—no soft focus. By the way, this is the full uncropped shot. This lens has an 18-degree field-of-view and is a Internal focusing; aspherical lens. It has a compact 52mm filter ring. Program mode exposure was 1/320 sec at f/3.5 and ISO 400.

And for long time readers of this blog, this is the second EF 135mm f/2.8 Autofocus Soft Focus lens that I've owned. My previous lens having been destroyed in what I call Stupid Photographers Tricks, which somehow always involve me photographing beautiful women. You can read that particular sad saga by clicking this link.
---
If you enjoyed today's blog post and would like to buy Joe a cup of Earl Grey tea ($2.50), click here