Today's Post by John Larsen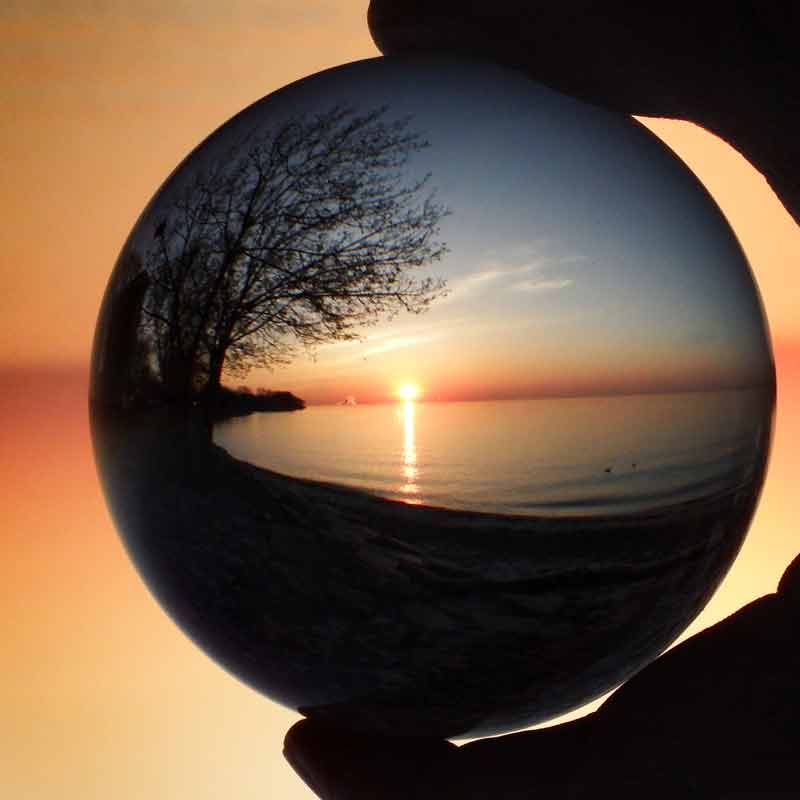 Like most of you, I've collected my fair share of photo equipment over the years. The expense of quality lenses and camera bodies is only the start. The practicality and frequency of use of flashes, tripods and many gadgets and gizmos available for photographers may,at times, seem overwhelming
In contrast to those high cost items, I purchased two Lensballs a couple of years ago. The smaller one takes up less space (60mm/just over 2 ¼ ") and weight (250gm/8.8 oz) in my camera bag. I can carry it with me in a jacket pocket. Yes, it is called The Pocket.
The Pro weighs 650 gm/23 oz and can be easier to work with as it's larger size (80mm/just over three-inches) is easier to focus. Both can be awkward to hand-hold and make photographs at the same time. My partner, Cathy, is a willing assistant and will hold the Lensball, which makes it easier for me to move into position. I have also simply placed the Lensball on my tripod head or other stable surfaces. Using the case it comes in or some other fabric helps add stability. But Lensball does offer holders for these products.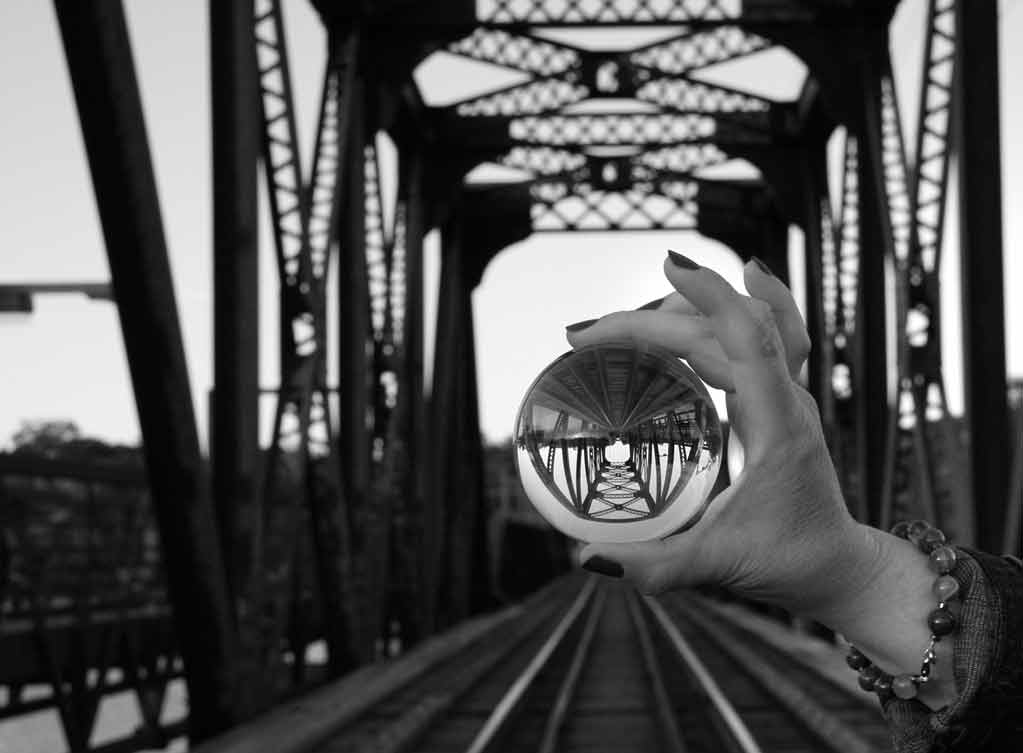 When utilizing a Lensball, I've found that images that include distinct lines make for outstanding subjects. Think of railways, roads, bridges, horizons. It's an easy tool to carry so that whenever a photo opportunity presents, you can give it a try.
Additionally, I have found that some scenic images are enhanced when the image inside the ball is rotated to replicate the original view as I have done with the sunrise image. Including the Lensball in the image is another technique; seen in the (featured) image of the Tourist Viewer overlooking Upper Falls in Letchworth State Park in New York state.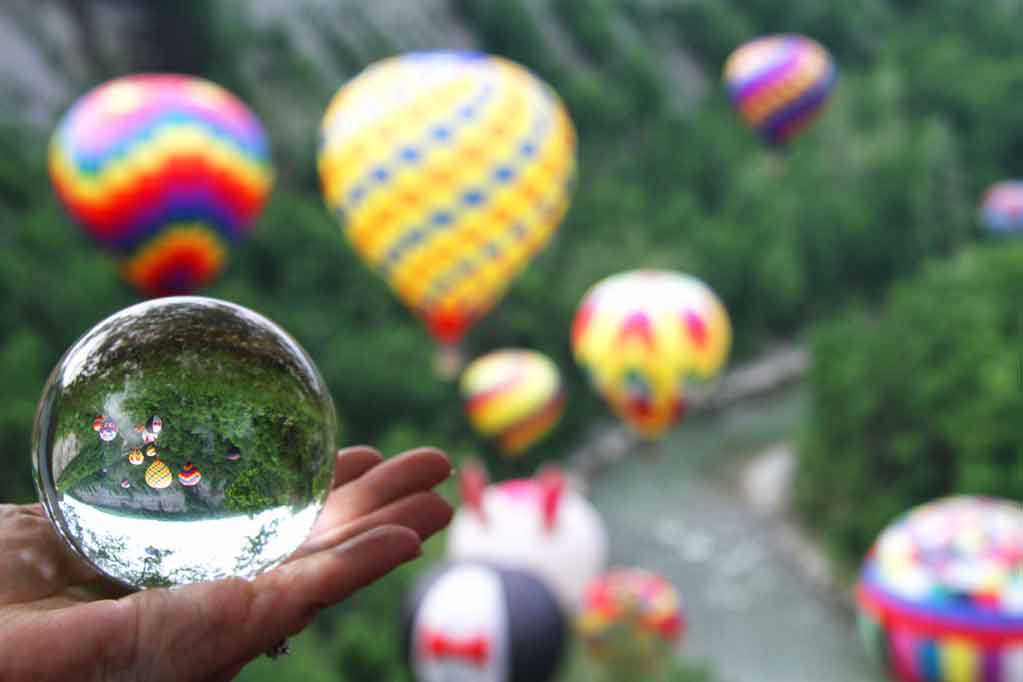 While Cathy and I were photographing hot air balloons in Letchworth State Park quite a few people commented on the Lensball. We were happy to show them how it works and even helped them set up their own pictures with it. A few fellow photographers stopped by and said that they also had one but left them at home. Given the portability of this product, there is no reason to leave it at home. Not every image will be suitable to use with this too but when you have it with you, an exceptional image may just be yours for the taking.
If you're a photo equipment manufacturer or work for one and would like your product to be considered for Photo Gadget of the Month, please click the Contact button and tell Joe about your product.
---
John Larsen is located in the Greater Toronto Area, whose PhotoGraffics website contains samples of motorsports and hot air balloon photography from numerous Canadian balloon festivals.