Today's Post by Joe Farace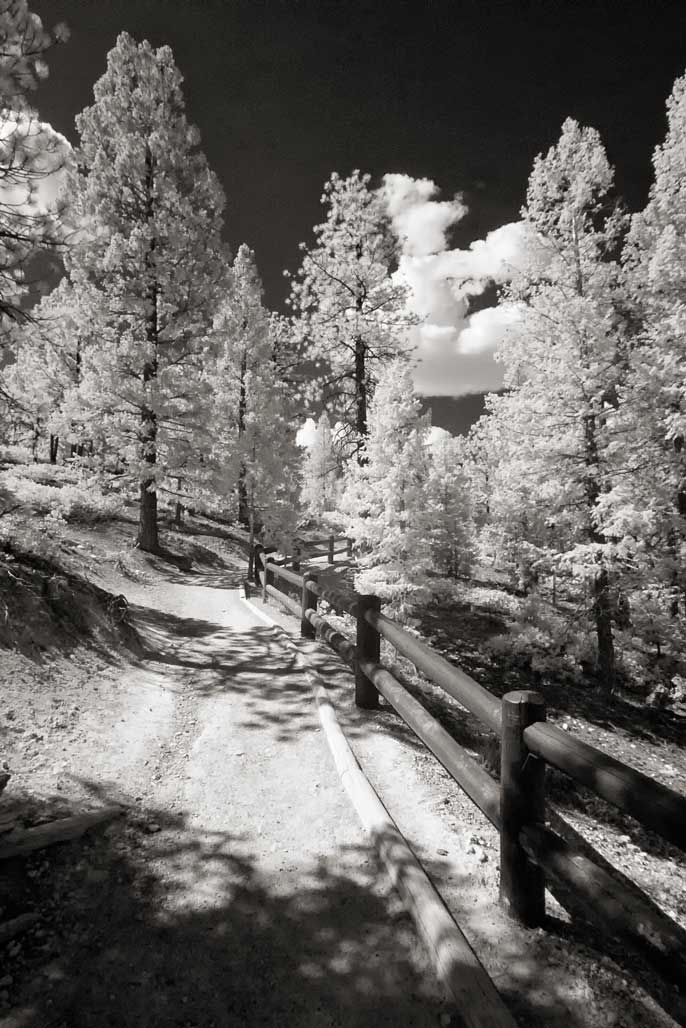 I've often said, and I think it's worth repeating that Zion National Park is one of the best places that I've found, so far anyway, to make infrared photographs.
The 229-square-mile park is located near Springdale, Utah and  the park's most prominent feature is Zion Canyon, which is 15 miles long and up to a half-mile deep, cut through by the North Fork of the Virgin River. The lowest elevation is 3,666 ft at Coalpits Wash and the highest elevation is 8,726 ft at Horse Ranch Mountain.
Even a simple path like this, I think, makes a more interesting photograph than if I had photographed it using visible light in color or even black and white. This original RAW file image was captured using a Canon EOS 50D that was converted to infrared by LifePixel. Lens was the discontinued Tamron 11-18mm f/4-5.6 with an exposure of 1/160 and f/14 and ISO 400. The RAW file was opened in Photoshop and converted to black and white using Silver Efex Pro, then platinum tones were added using Pixel genius' PhotoKit2, a plug-in that I consider indispensable for my day-to-day imaging. Hint: It does more than just toning.
I've always wanted to host an Infrared Workshop at Zion and if any potential sponsors are reading this, please contact me and maybe we can work something out for readers of this blog.
---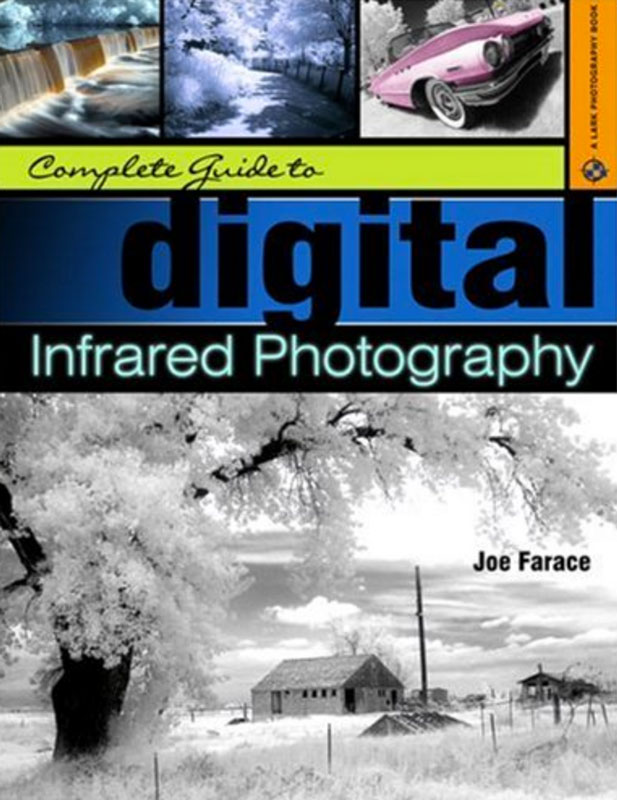 I've found that Life Pixel does a great job with IR conversions and they've done conversions for some of my Canon DSLRs as well as all of my Panasonic Lumix G-series cameras, including a GX1 that uses their new Hyper Color conversion. This is not a paid nor sponsored endorsement, just my experience.
My book, The Complete Guide to Digital Infrared Photography is available from Amazon for with used copies selling for $16.49, as I write this. New copies are expensive. Creative Digital Monochrome Effects has a chapter on IR photography and is available from Amazon with new copies at $33.65 with used copies starting at a little more than two bucks, as I write this.