Today's Post by Joe Farace
Let me shift away from my normal photo-oriented blog posts to write about a computer product, but one that you use every day and wouldn't be able to process a single RAW or JPEG image without it. I'm talking about your computer's mouse.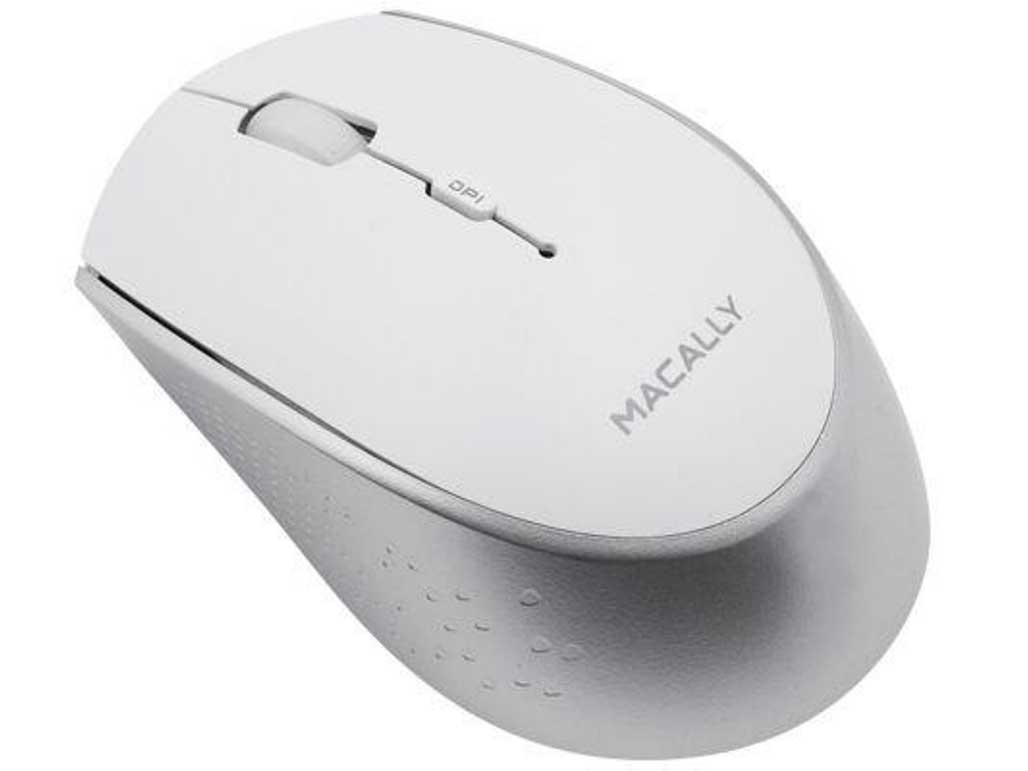 My old 21-inch iMac uses Apple's Mighty Mouse and it's been acting funky lately and doesn't want to do what I ask it to do. Replacing it with Apple's new Magic Mouse costs $79.95. On a side note my newer 27-ich 5K iMac uses a Magic Mouse that failed after three years; I bought a refurb but it chews through batteries like a kid's handheld game machine.
I decided to replace my 21-inch iMac's Mighty Mouse with Macally's Rechargeable Bluetooth Optical Mouse ($29.95.) Check out the most important part of its name—"rechargeable." The 400mAh Lithium-Ion battery charges via USB and a charge is supposed to last two-three months, if you take Macally's advice and turn it off when not in use. I plan to do that but you know how plans sometime go.
The mouse has a 800/1200/1600 DPI button, two soft-click buttons and scroll wheel. It's ergonomic and ambidextrous for left-handed or right-handed users and works both with Mac OS and Windows without a driver. It's well made but feels lighter than my Apple mouse, probably because of the missing two AA batteries. Overall, it's comfortable in my paws, the action is smooth and is more responsive than my Mighty Mouse, making it something I don't think about, just use.
System Requirements:
Bluetooth
Mac OS X v10.6 or later
Microsoft Windows 7/8/10
Chrome OS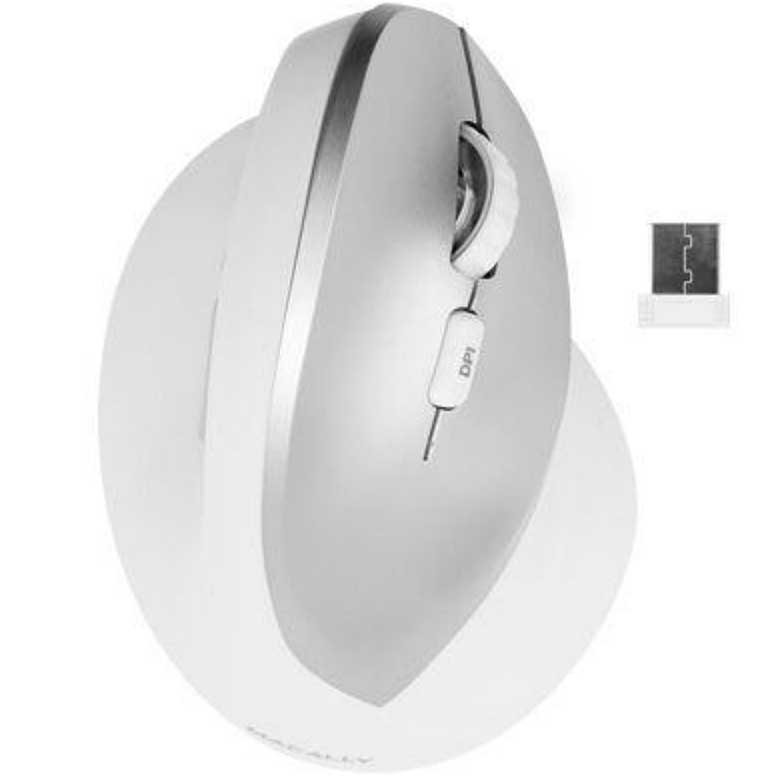 Mary uses a Windows computer for her job and she needed a new mouse too, so she's using Macally's Ergonomic Vertical 6-Button Wireless 2.4 GHz RF Mouse for Mac and PC ($39.99) To her, its ergonomic aspects were most important, which include a natural comfortable grip to ease hand muscle strain and wrist fatigue. She immediately fell in love with it.
This mouse has a DPI button that lets you to switch between  800, 1200 and 1600 DPI and you can set tracking speed and precision to your preference. It has five buttons and its scroll wheel can also be used as a sixth button. It also has Page Up/Page Down shortcut buttons that let you to scroll through web pages and word documents, which are a big deal in Marys job. A USB RF dongle lets you use the mouse wirelessly with Mac OS or Windows computers and no is driver required. It's powered by a single AA battery and one is provided. Two mice at the right price.
System Requirements:
Any computer with USB port
Mac OS X v10.1 or later
Microsoft Windows 7/8/10
---
Mary and I really like using these Macally mice with our computers. This is not a paid or sponsored endorsement, just our experience.