Today's Post by Joe Farace
When it comes to the Internet, change is not only inevitable, it's also sometimes necessary. The realities of contemporary web design literally demand that some kind of change is going to be required to make a website/blog like mine relevant to the device that it's being viewed on as well as addressing modern security concerns.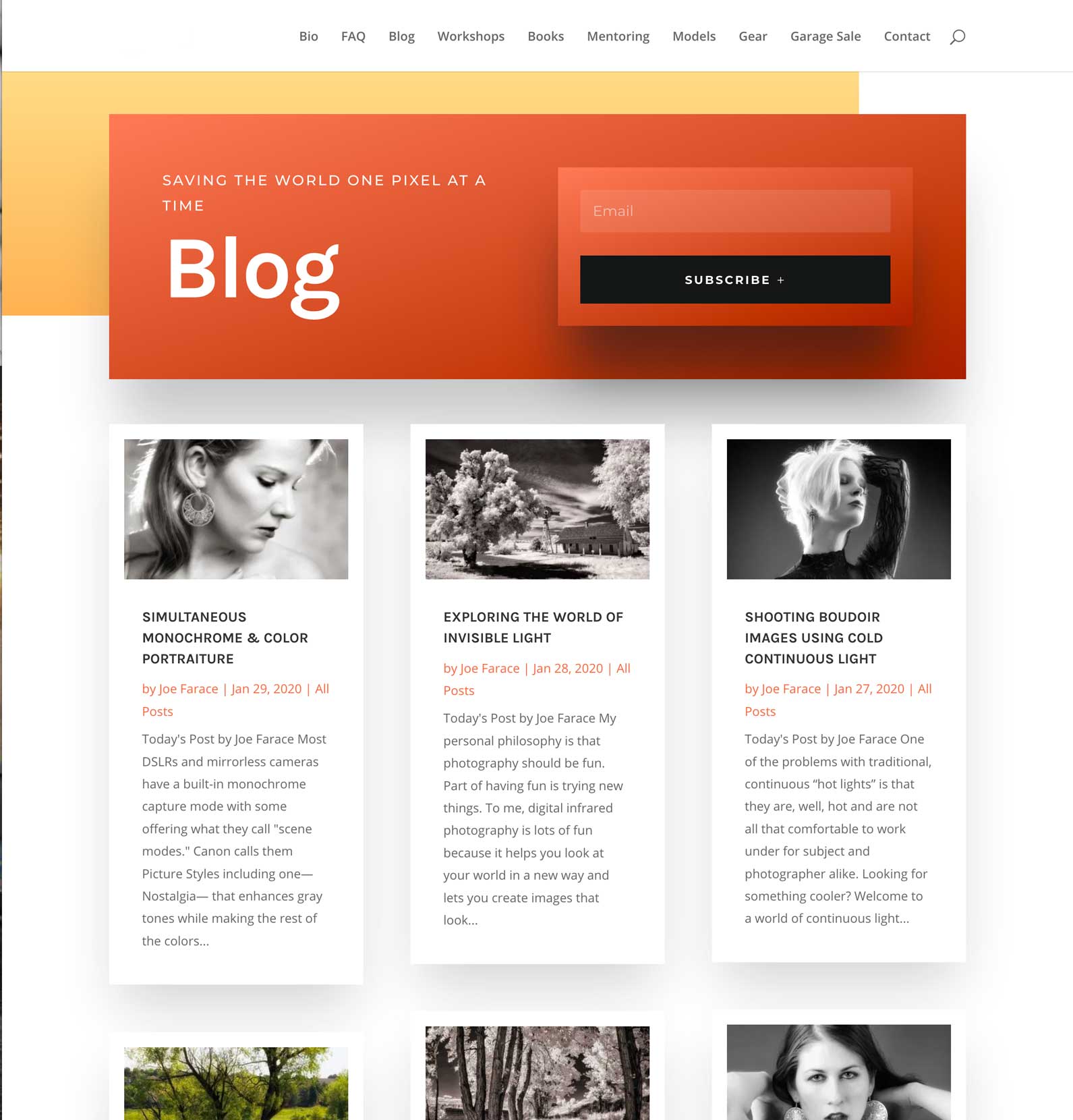 Right now Tim Fielder, my long time web designer and computer consultant, is redesigning my website to make it look new and fresh as well as easier for you to use and read
The image featured at right is a sneak peak to the Blog portion of the site, access to which will be prominently displayed when you reach the site's main page.
Redesigning the website and blog is a slow process and there is the inevitable creative back-and-forth between Tim and I as well as making sure all links, including one to Patreon, are functioning as intended.
Yes, Patreon. Because I have been unable to get enough advertisers to make this website and blog self-sustaining I am going to ask those readers who can afford it to chip in a few bucks each month to help keep this site/Blog on-line. And it's going to be affrdable. There will be three membership levels starting at $2.50 a month along with $5 and $10 levels with  additional benefits at these two levels. You can read all the details here on my new Patreon page. If you can afford it (I can't reiterate that enough) I would really appreciate it if you could sign up as a Patron at any level to help get the updated site launched sooner. The new website will also have a one-time way of contributing via PayPal, much as I have asked in the past: "If you enjoyed today's blog post and would like to buy Joe a cup of Earl Grey tea," to click here.
I will be updating all of you on the process of the site/blog redesign as we get closer to launching the all-new joefarace.com. Once again, I thank you for your support over all the years.