Today's Post by Joe Farace
Photoshop actions are a series of recorded instructions that let you produce a special effect without having to manually apply each step of a process. Actions use the .atn extension and are compatible with both Mac Os or Windows computers. Once an .atn file is loaded into the Actions palette, it runs with a single button click.
Actions are not to be confused with Lightroom presets that are similar (but different) than in that they use the same file type for both Mac OS and Windows systems. In Lightroom, "presets" typically  means Develop Presets but they are also available for eight other Lightroom functions. Like actions, you can make your own presets or purchase them commercially.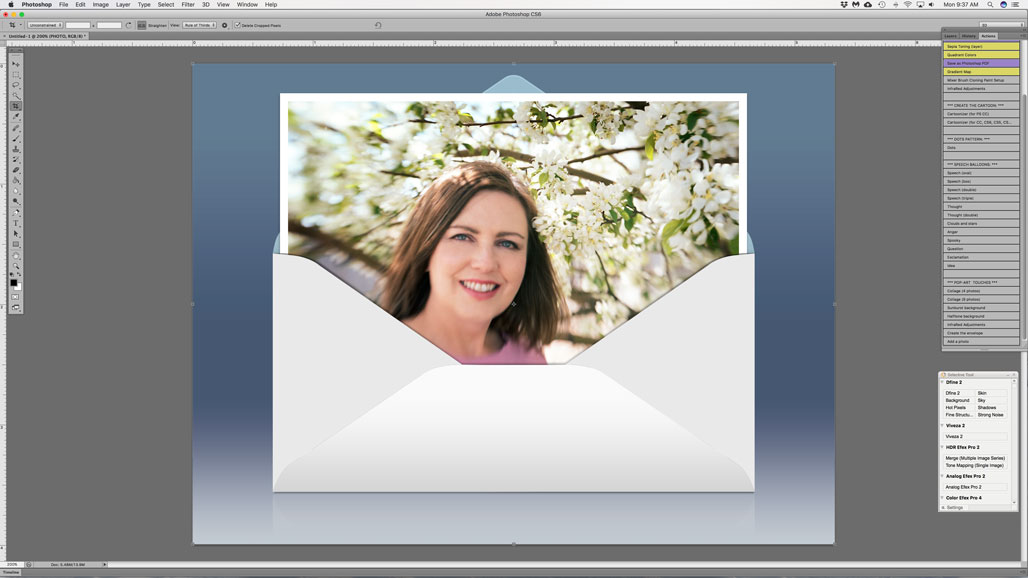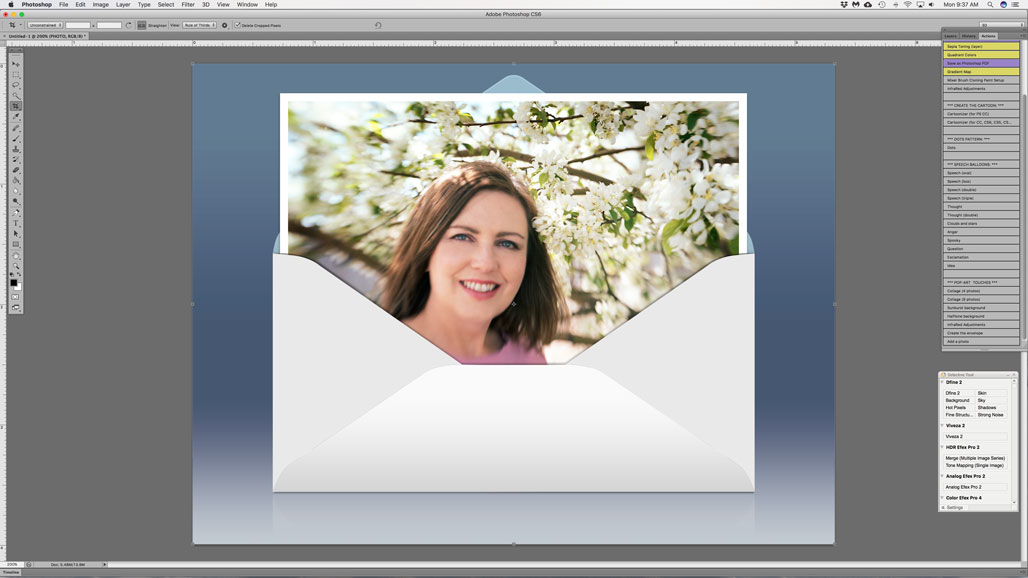 Photo and Envelope is a free action that's available from PanosFX for either Photoshop and Photoshop Elements and lets you create a composition of envelopes being stuffed with a photo using these programs from scratch. A typical result (above and below) produces a classic paper envelope with a photo sliding out from its open top flap. You can customize the envelope width and height, as well as its colors and texture! (I'm still working on the latter.)
The Photo an Envelope action is compatible with Photoshop CC, CS6, CS5, CS4, CS3 and Photoshop Elements 2018, 15, 14, 13, 12, 11. System requirements: Windows 10, 8, 7, (64 & 32 bit); Mac OS X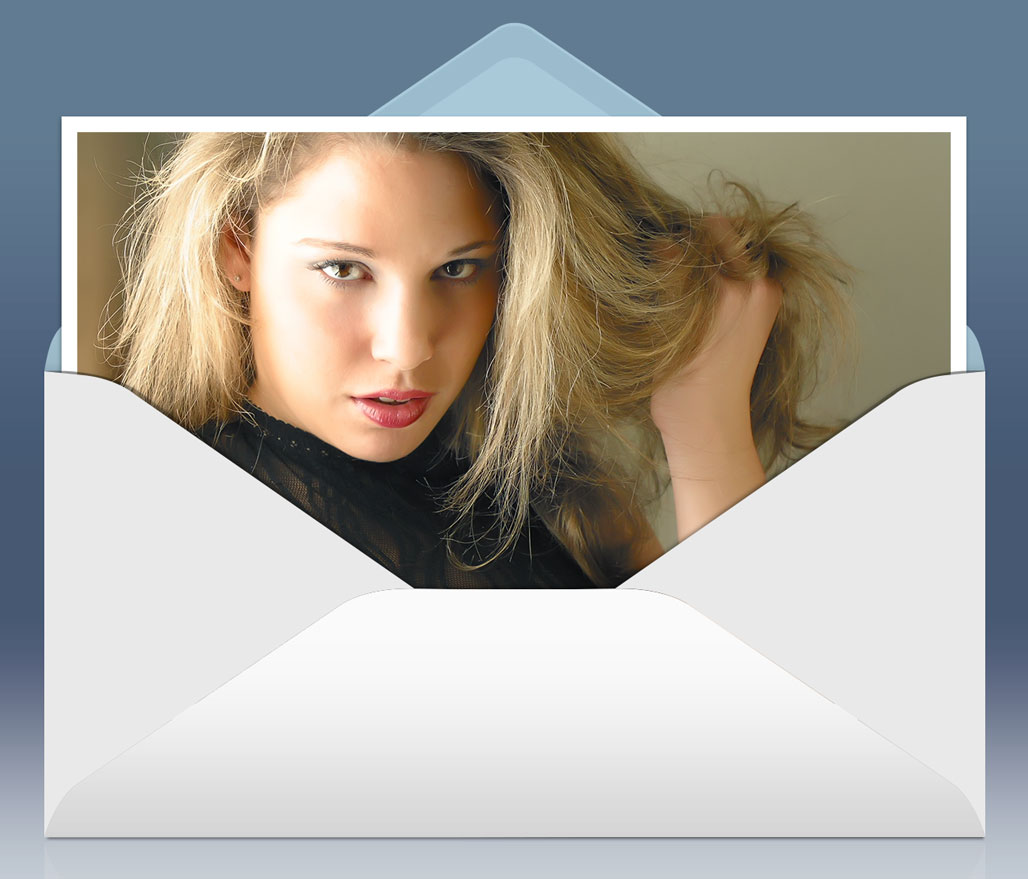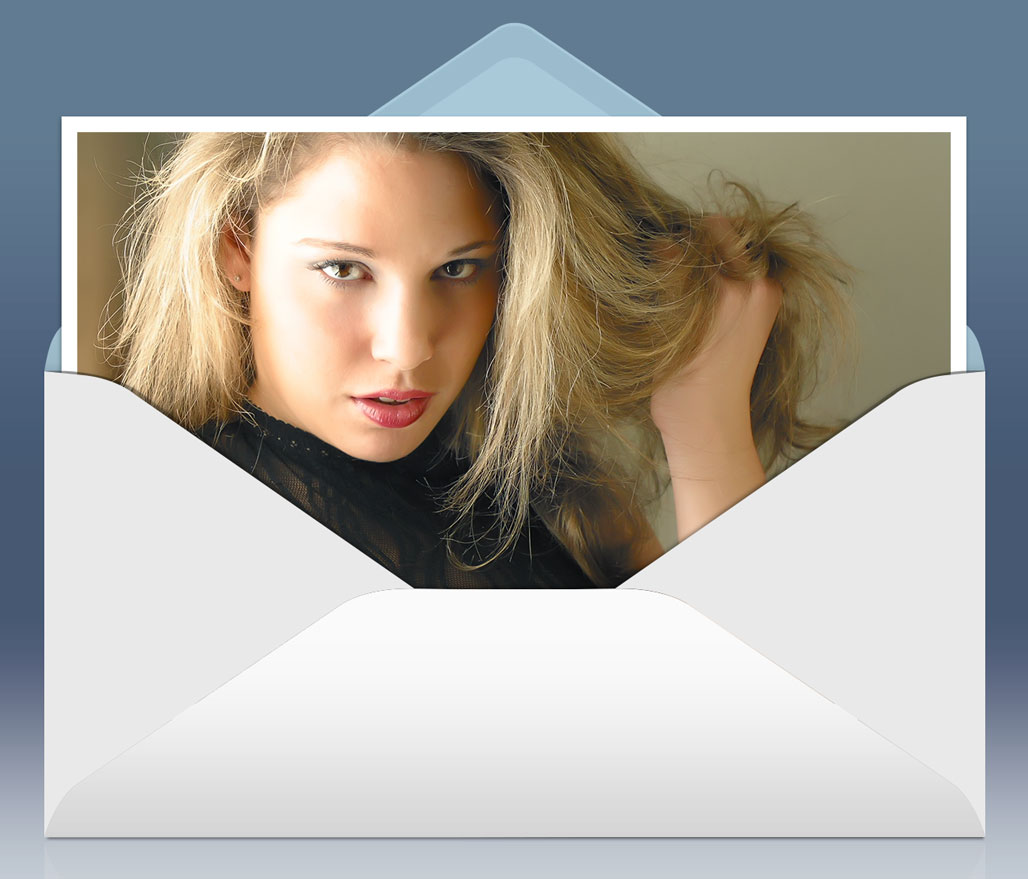 Some words about PanosFX: Panos Efstathiadis is the proprietor of PanosFX and is an amazingly talented designer of Photoshop actions. Yes, he is an advertiser on this blog but long before that he was my friend. Please visit his site for a look at the wide variety of free and affordably priced software for Photoshop as well as Photoshop Elements.
PS: Included in the download is a PDF that includes 15% coupon on all PanosFX products (including the complete bundle.)