Today's Post by Joe Farace
"Now I understand, what you tried to say to me and how you suffered for your sanity"—Don McLean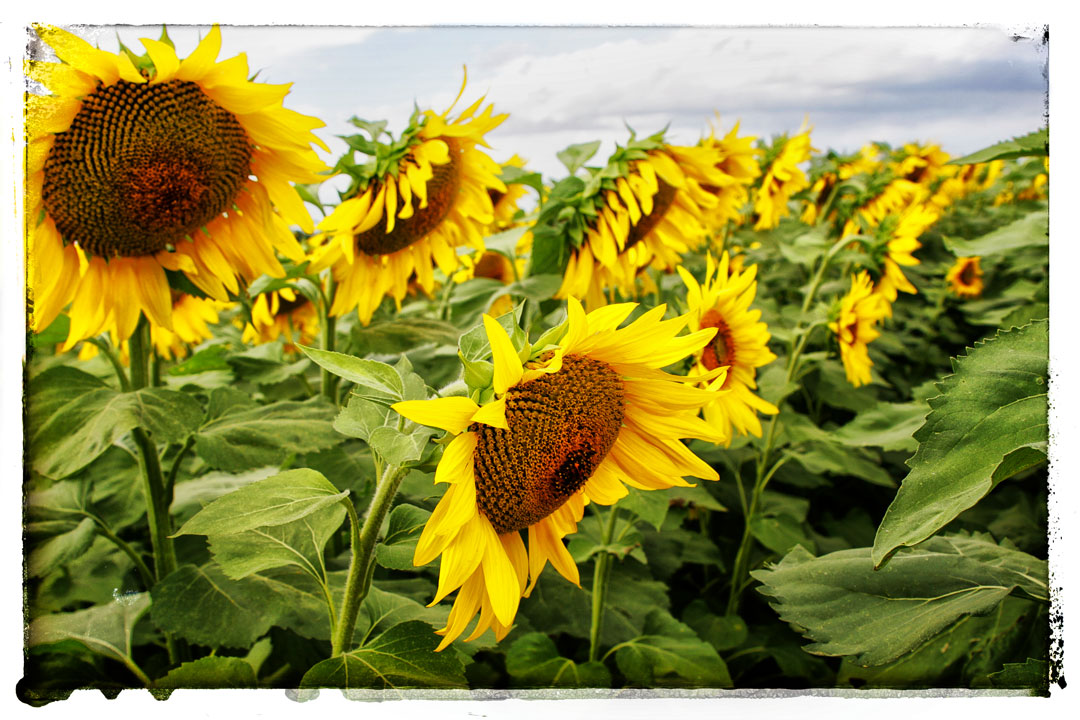 Van Gogh's Sunflowers (Tournesols) are the subject of two series of his still life paintings. The earlier series, that he produced in Paris during 1887, depicts the flowers lying on the ground, while the second set, executed a year later in Arles, shows bouquets of sunflowers in a vase. In the artist's mind both sets were linked by the name of his friend Paul Gauguin, who acquired two of the Parisian versions.
Eight months later van Gogh hoped to welcome and to impress Gauguin again with Sunflowers, that are now part of the painted Décoration for the Yellow House he prepared for the guestroom of his home in Arles, where Gauguin was supposed to stay. After Gauguin's departure, van Gogh imagined the two major versions as wings of the Berceuse Triptych, and finally he included them in his Les XX in Bruxelles exhibit
How I Made this Shot: The above image was shot in a field of sunflowers near Brighton, Colorado with a Canon EOS 1D Mark IIN with EF 28-105mm lens (at 73mm.) As I write this, you can pick up a used, affordably priced copy of this wonderfully useful lens here. Exposure was 1/200 sec at f/7.1 and ISO 200 with edge effects added from Analog Efex Pro.
---
If you enjoyed today's blog post and would like to treat me to a cup of Earl Grey tea ($2.75, Starbucks raised the price of Earl Grey), please click here. And if you do, thanks so much.