Guest Post by John Larsen
When my cousin from Denmark asked my partner and I if we would like to join her on her first trip to the Canadian Rocky Mountains we jumped at the idea. Having previously visited, we were excited to see the spectacular scenery and amazing wildlife again. What we did not expect to see was snowfall, especially in the second week of September!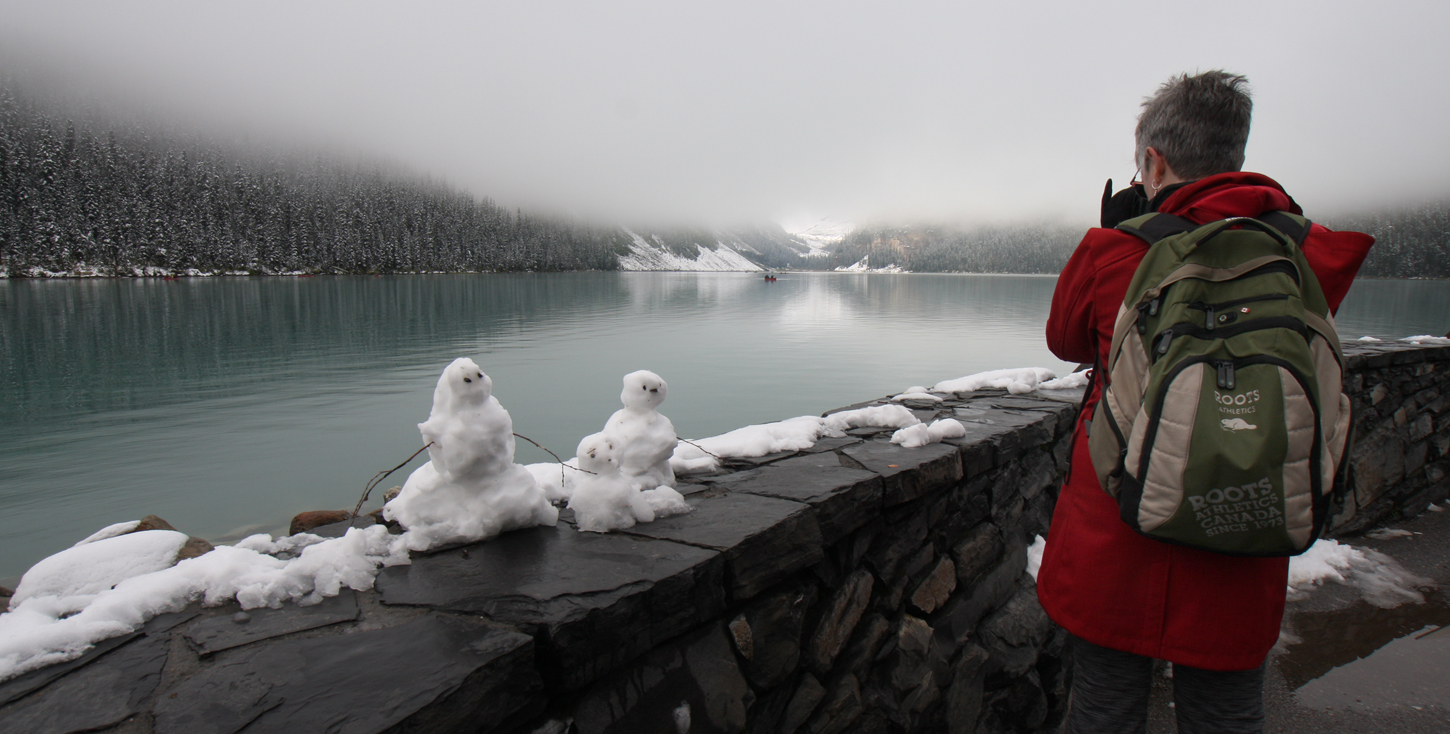 The spectacular peaks were only visible one day out of the nine I was there. We were extremely disappointed in the lack of wildlife, likely a result of the early snow. Even after two excursions on poor gravel roads in remote areas we only managed to spot a bear and her cub running down the side of a mountain. Ironically we came across a heard of mountain goats standing on the paved road after spending hours on gravel roads. On previous trips we were fortunate enough to see bears, moose or elk every day on our travels on relatively busy roads and trails.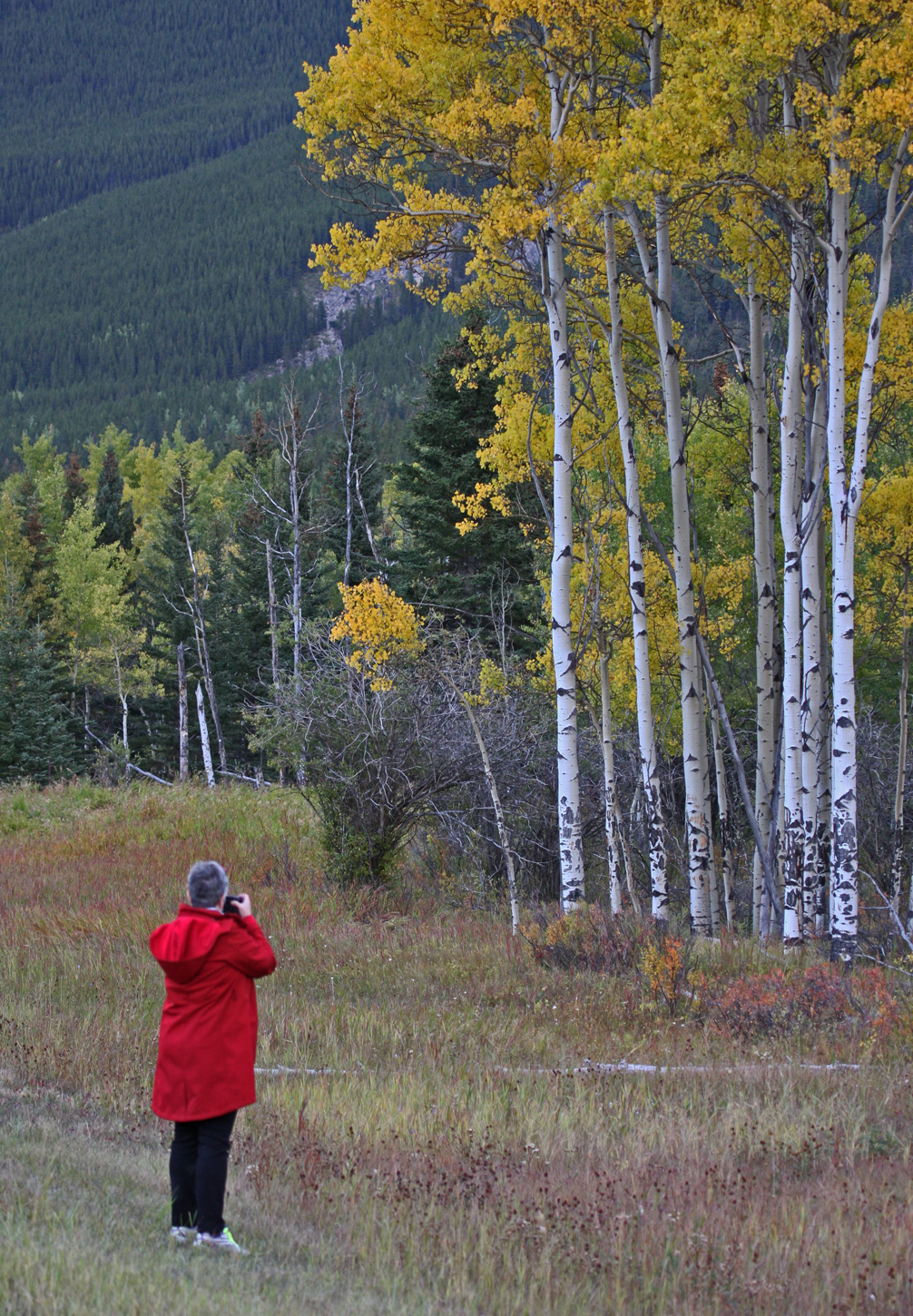 We did not let the unseasonably cold temperatures and precipitation dampen our spirits. I looked for ideas while my partner, Cathy, did the driving. Whether it was a break in the clouds or low-lying fog, we tried to make the best of any opportunity we could. Instead of taking photos that so many people have seen before we improvised and managed to shoot different perspectives. The all too familiar view of Lake Louise with the mountains at the far end of the lake turned into a panoramic image with snow-covered trees and a low ceiling blocking the view of the mountains. Instead of images of the larger and usually crowded waterfalls I set up my tripod near a small stream that Cathy came across.
When it was raining I left my DSLR inside and broke out my new Fuji XP130, which was a birthday present from Cathy. That way conditions wouldn't prevent us from taking some photos.
This adventure to the Rockies was not what we hoped for but every time I put on my gloves and winter hat I kept reminding myself of the adage, "A bad day of fishing is better than a good day at the office!"
Today's post by John Larsen who was previously the Senior International Travel Correspondent to my old blog. A motorsports and travel photographer in Toronto, John's website is www.photograffics.com.