Today's Post by Joe Farace
Portrait Techniques Week continues today with…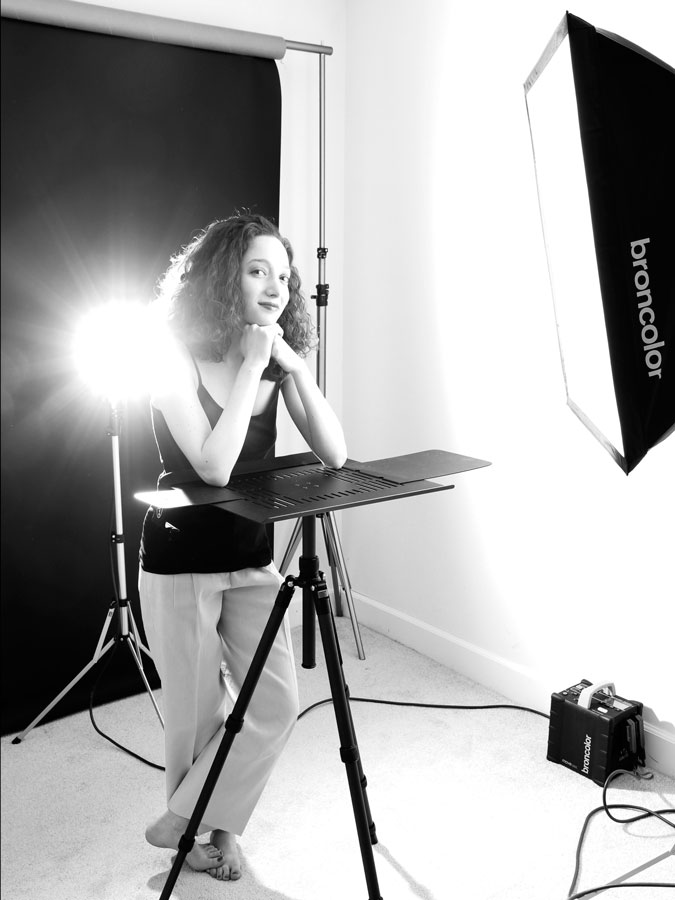 A head shot or headshot is a modern (usually digital) portrait in which the focus is on the person. The term is applied usually for professional profile images on social media, images used on online dating profiles, the 'about us page' of a corporate website and promotional pictures of actors, models, and authors—Wikipedia
Headshots are all the rage these days thanks to creative practitioners like Peter Hurley who have raised these former bread and butter portrait shots into, dare I say it, an art form. My personal approach for creating headshots is much simpler and something that I wanted to share with you today, at least one of the ways that I do it.
In theory the Broncolor Move Two Head Kit, that I used for this session, seems ideally suited for headshots or use in small shooting spaces like my 11×15 foot studio but in practice it should also ideal for making family portraits in a client's living room or for wedding portraiture in a church.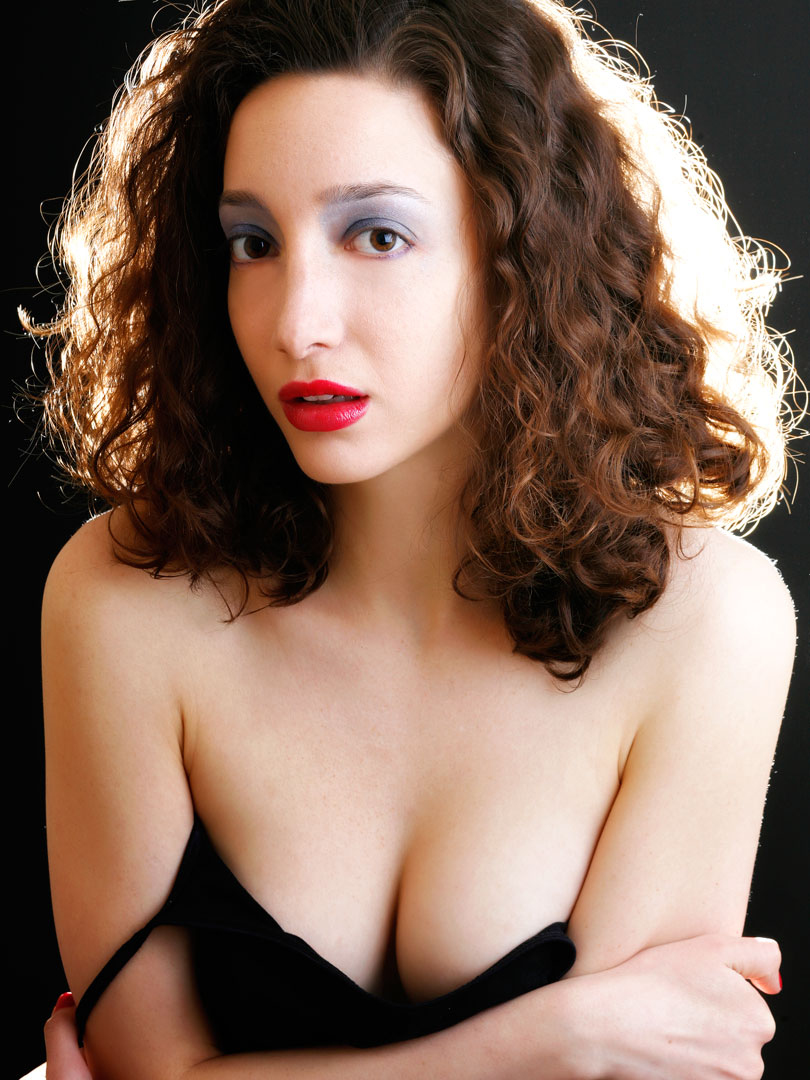 How I made this shot: This low key headshot of aspiring model Laura Bachmayer was made with the simplest of lighting setup as you can see in the image above left.
The main MobiLED head with 28×28-inch Bron softbox is at camera right while the second MobiLED head, with its standard reflector attached, is directly behind and aimed at the subject's back.
Background is a 5×7-foot Matte Savage Black Infinity vinyl backdrop suspended from my still falling apart JTL background stands. She's leaning on a Savage Tech Table that's filling in for a posing table that I don't have/own. Camera used was a Canon EOS 5D Mark I and my favorite EF 85mm f/1.8 lens with an exposure of 1/125 sec at f/11 and ISO 200.
My favorite part of this story is that if you look at the behind-the-scenes setup shot, you will see a causal pose of a sweet young women but if you look at the finished image, you'll see a dramatic portrait of a dynamic and beautiful woman. I think it was Mandrake who said, "It's all done with lighting…" and he was partially right. The other part is the attitude that a talented model like Laura can bring to any shoot, even a headshot.
---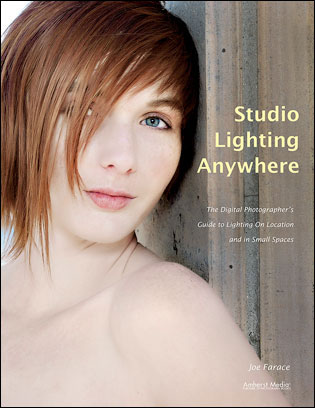 If you're interested in shooting portraits and learning how I use cameras, lenses and lighting in my in-home studio or on location, please pick up a copy of Studio Lighting Anywhere that's available from Amazon.com with new copies selling for $9.85. Used copies are selling from $5.76 as I write this, which is a heckuva deal for all of the useful information found in the book. The Kindle edition is $9.36 for those preferring a digital format.