When you work and draw every day, you don't notice the subtle changes in your style but they're there. I personally hate seeing my old artwork.—Frank Cho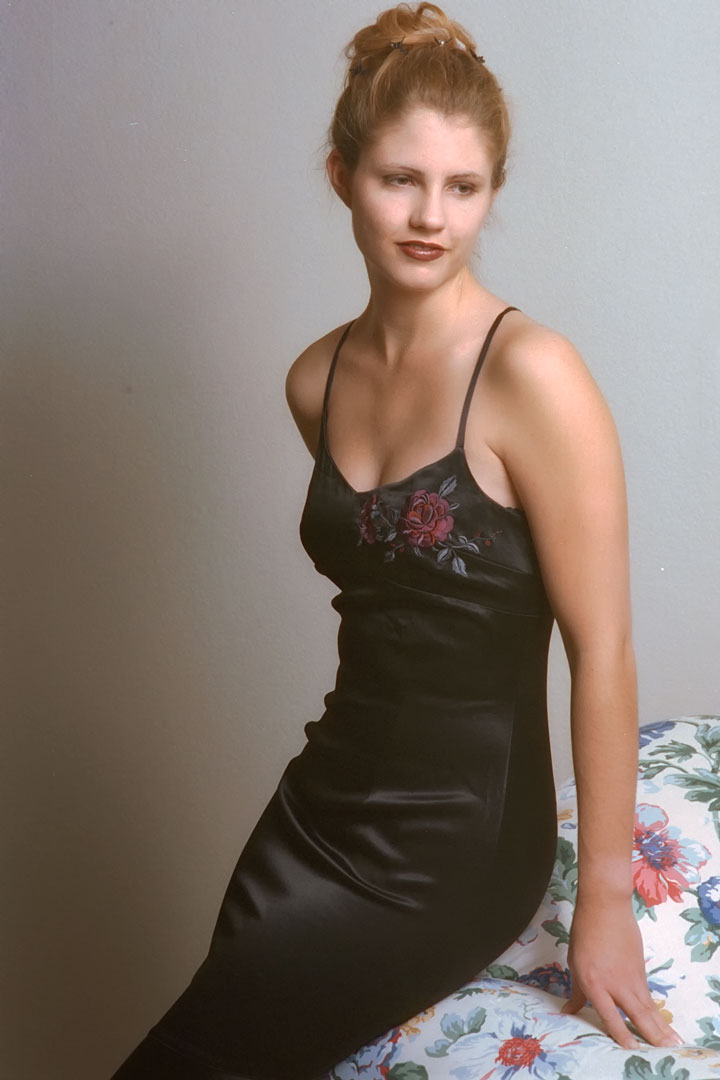 Mr. Cho is one of my favorite—maybe my most favorite—comic book artist and I follow him on Instagram (@frankchoartist.) You should too. Recently he posted two drawings of near identical subjects, one he made in 2000 and one from 2021 and while they were similar in concept his execution could not have been more different.
Mr. Cho went on to say "I personally hate seeing my old artwork. However, I feel it's necessary to see your old drawings to chart your progression or in certain cases, digression as an artist. It keeps you grounded and improve you as an artist."
When looking at some of my older portraits, I've had those same feelings of antipathy that Mr. Cho has experienced. So I decided to make the same comparison and went diving into iPhoto looking to some film era portraits of women to compare them to an image as similar as I could find from 2020/21, or as near as I could get. Here's what I found…
The two models featured today have similar classical beauty but yet are different in many subtle ways. Kim Goetz has a kind of intellectual sexiness, think a young Katherine Hepburn, while Pam Simpson has a more down to earth beauty, think Grace Kelly.
I photographed Kim (at right) sometime around 2000 in the living room of my former home using only window light with maybe with some help from a reflector. The camera used was one of my Contax SLRs and, most likely, an 85mm f/2.8 Planar lens using color negative film. The specific film type and exposure were unrecorded. The scan was from a Kodak Photo CD that, at the time, seemed like pretty good quality but that didn't seem to hold up as well as I may have originally thought.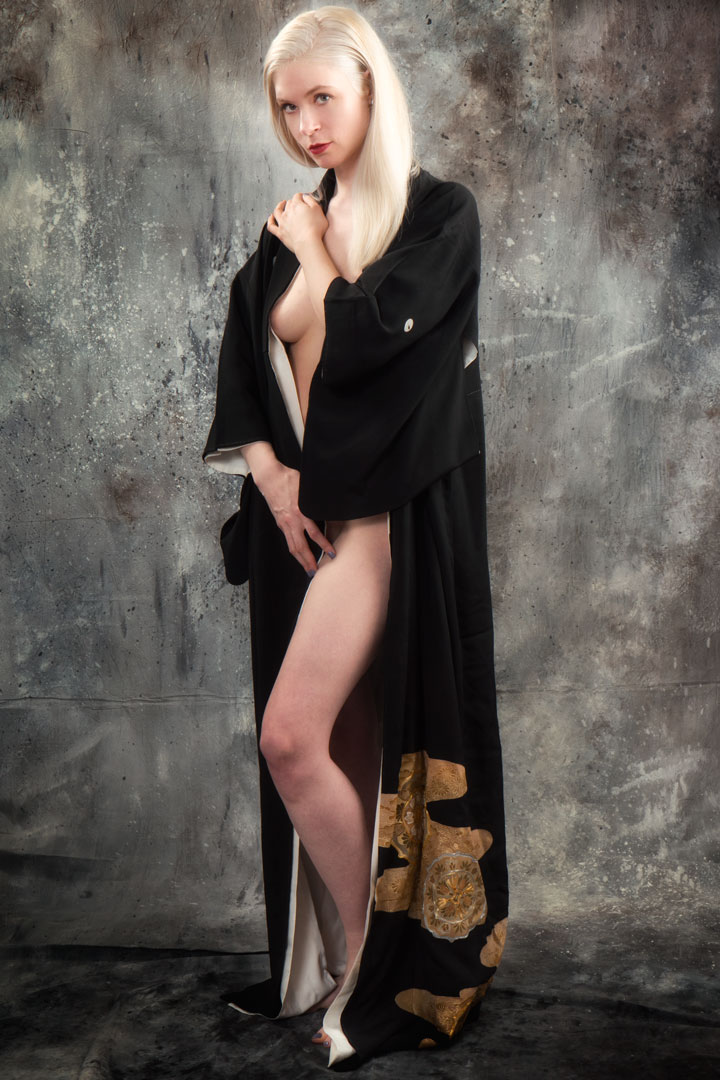 I made the portrait of Pam Simpson (at left) in August of 2018, although it seems like yesterday to me. Lighting for my portrait of Pam was provided by a blue Paul C. Buff DigiBee DB800 monolight with Plume Ltd Wafer softbox attached that was used as the main light and placed at camera right. An Alien Bee B800 monolight with 16 x 30-inch Westcott Apollo Strip soft box was located at camera left with a red DigiBee with a (no longer available) 48-inch Dynalite Quad Square black/silver umbrella placed in the back far left corner of the studio space. The background was Silverlake Photo Accessories' Carbonite hand painted muslin backdrop that was suspended from my still-falling-apart JTL background stands.
Technically the portraits could not be more different. Where no lights were used to photograph Kim, I used three monolights to photograph Pam. Kim was photographed "on location" because I really didn't really have a home studio at the time, while Pam was photographed in my 11×15-foot basement studio. The cool elegant style of the models and their poses seems really similar so maybe I need to work on refining my style or maybe it's only subtly changed since 2018? I sincery hope so, anyway. I also hope that past-pandemic my style continues to grow and develop.
---
If you enjoyed today's blog post and would like to buy ($2.50) Joe a cup of tea, click here.
If you're interested in knowing how I use cameras, lenses and lighting in my in-home studio and on location, please pick up a copy of Studio Lighting Anywhere which is available new from Amazon.com for $29.96 or used starting around three bucks as I write this, a bargain if ever I saw one. The Kindle version is $19.99 for those preferring a digital format.