Today's Post by Joe Farace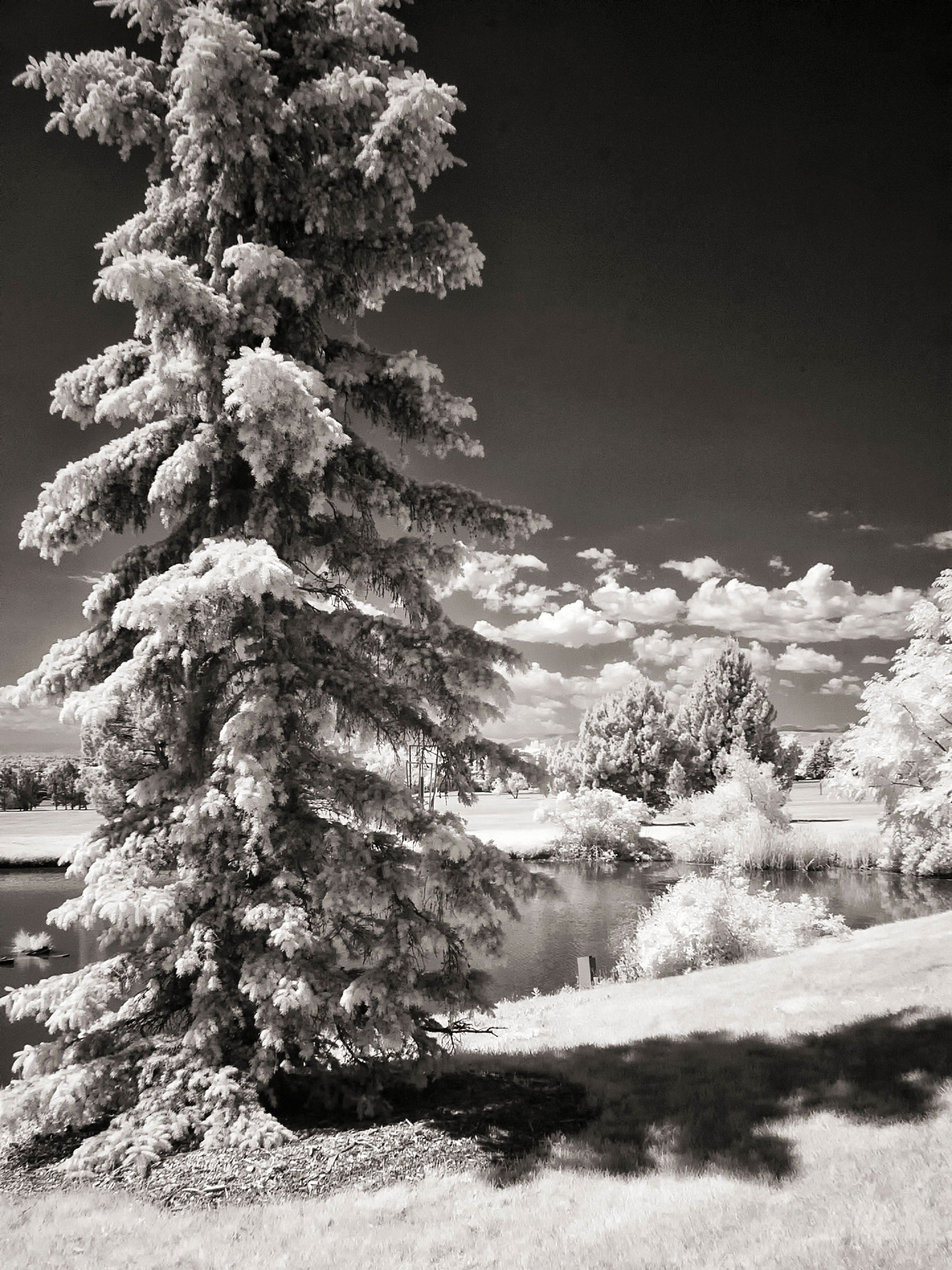 The featured infrared image was made in Arvada, Colorado on the grounds of the Arvada Center for the Performing Arts, a multi-use cultural facility that is operated by the City of Arvada and that opened in 1976.
The Arvada Center comprises the Arvada History Museum, three theaters, art galleries, music, dance, and theater rehearsal rooms, classrooms, a conference center and an amphitheater. Once upon a time it was home to one of the biggest charity car shows in the Rocky Mountain West, the Hot Times Kool Cars Show, until management changes at the Center decided otherwise.
How I made this photograph: Evergreens, like this blue spruce in the above photograph, have an unpredictable but less intense response to infrared capture that's far different from how deciduous trees typically appear in these kinds of photography. The above photograph was captured with a Canon EOS 50D that was converted to IR-only use by LifePixel using the Standard (720nm) filter. A Tamron AF18-200mm XR Di lens set at 18mm was used with a handheld exposure of 1/100 sec at f/16 at ISO 400. The RAW file converted to monochrome using Silver Efex Pro and it was Platinum toned using PhotoKit 2.
---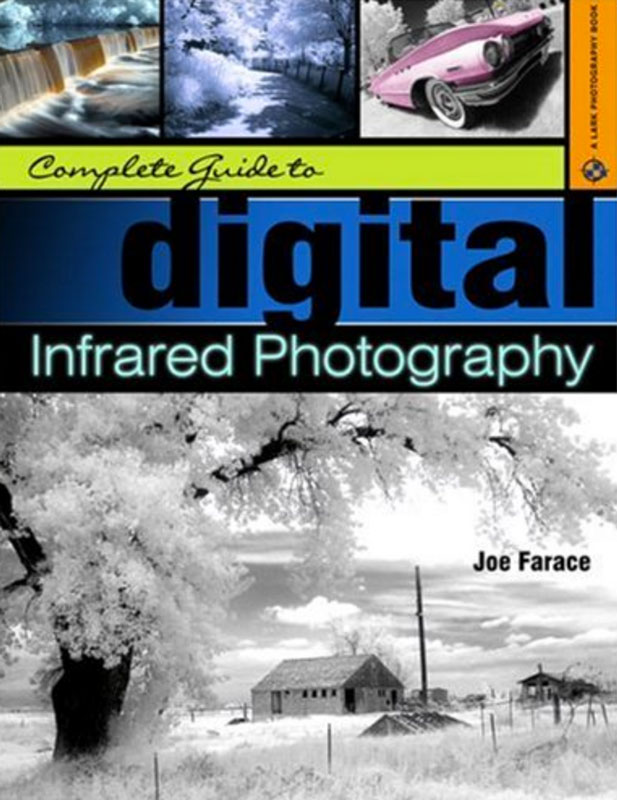 Life Pixel does a great job with IR conversions and they have done all of conversions for my Canon DSLRs as well as Panasonic Lumix G-series cameras.
My book, The Complete Guide to Digital Infrared Photography is available from Amazon for with new copies available for $20 and used copies starting around seven bucks, as I write this. Creative Digital Monochrome Effects has a chapter on IR photography and is available from Amazon with new copies at $30.90 with used copies starting at a less than two bucks, as I write this.