Today's Post by Joe Farace
Low key: Low-key lighting is a style of portrait lighting for creating a chiaroscuro effect.
Chiaroscuro: (Italian for light-dark) The use of strong contrasts between light and dark, usually bold contrasts affecting a whole composition.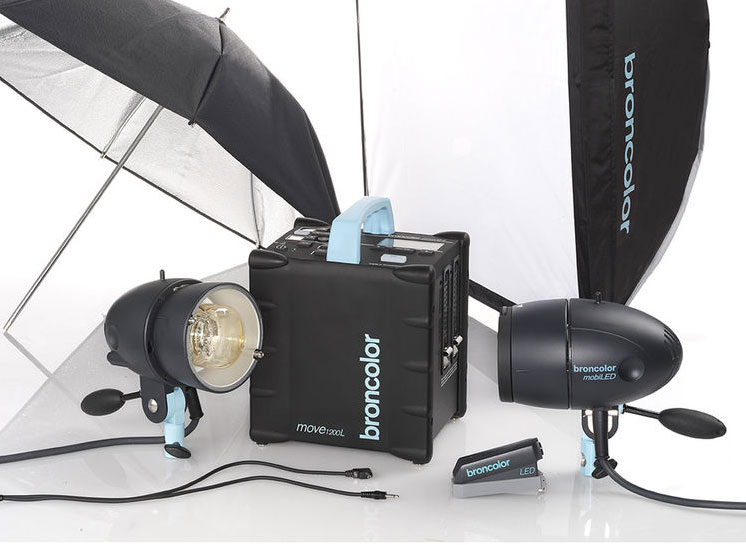 Today's featured portrait was shot in my 11×15 home studio using a Broncolor MOVE Two-Head lighting kit 2, a portable, battery-powered system that recycles fast with short flash durations and offers nine-stops of power control. The kit includes a 1200Ws Move 1200 L Battery-Powered Pack, two MobiLED Flash Heads, a Continuous Light Adapter, weatherproof case and an outdoor trolley Backpack. A 2x 2-foot soft box and a 33.5-inch umbrella are also included.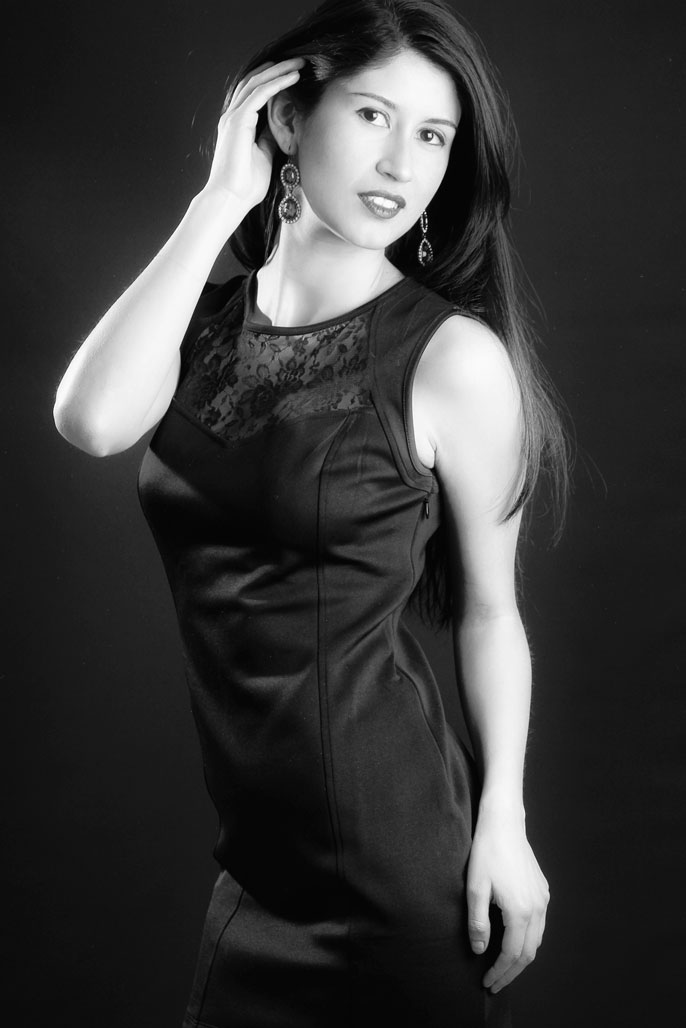 To make this low-key portrait of Kim Z, I placed one of the MobiLED heads with 24×24-inch soft box attached at camera right. The second MobiLED head was placed at camera left and slightly behind the subject. The power pack was initially set for an approximate 3:1 lighting ratio but while shooting, power settings to the second head were slightly increased to add more highlights to the subject's hair and side. It could have used another stop of power, I think.
How I made this shot: Camera used was a Canon EOS 60D with an EF-S15-85mm f/3.5-5.6 IS USM lens (at 50mm) with an exposure of 1/125 sec at f/6.3 and ISO 250. Kim Z was photographed against a 5×7-ft Savage Black Infinity vinyl background.
The image was originally captured in color and was converted to monochrome using Silver Efex Pro with the Glamour Glow filter that's part of Color Efex Pro applied to soften the overall look.
---
If you enjoyed today's blog post and would like to treat me to a cup of Earl Grey tea ($2.50), please click here. And if you do, thanks so much.

My book Joe Farace's Glamour Photography is full of tips, tools and techniques for glamour and boudoir photography and includes information on all of the cameras used as well as the exposure data for each image. New books are available from Amazon for $27.43 with used copies starting at the bargain price of $5.55 as I write this. The Kindle version is $11.99 for those preferring a digital format.