Today's Post by Joe Farace
"Keep your face always toward the sunshine – and shadows will fall behind you."—Walt Whitman
People's faces are not symmetrical and most of us really have a "good" and "bad" side that photographs better or worse than the other side. Experienced models know this and will only give you what they think is their best side but they can be wrong. Even drop-dead-gorgeous subjects have a good side and a bad side. Learn early in the session which side works best for the portrait.That's why it's a good idea to shoot a few test shots and determine which side of their face looks best. Tip: Keep in mind any pose is also lighting dependent, so what looks great under directional lighting may look different under soft lighting.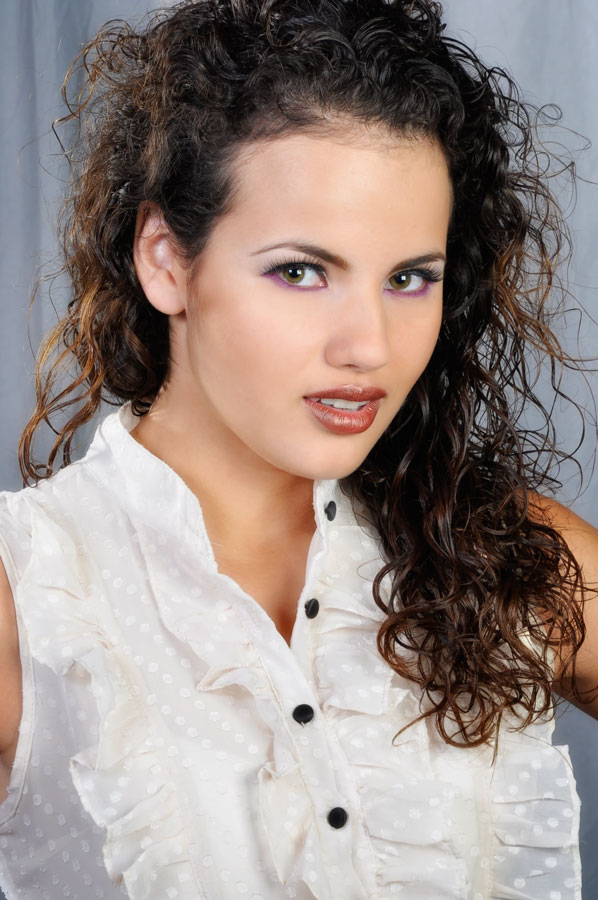 How I Made These Shots: Here's a set of portraits of Vivian that were made during a session in my former home studio where I photographed her from different angles so you can see that there is a difference between the left and right sides of her face. The lighting is the same for both photographs and the same camera and lens were used. In the first image she's posed with her face in the same direction as her shoulders and was shot with a Nikon D90 and AF-S Nikkor 18-105mm f/3.5-5.6 VR lens. Exposure was 1/50 sec at f/13 and ISO 200.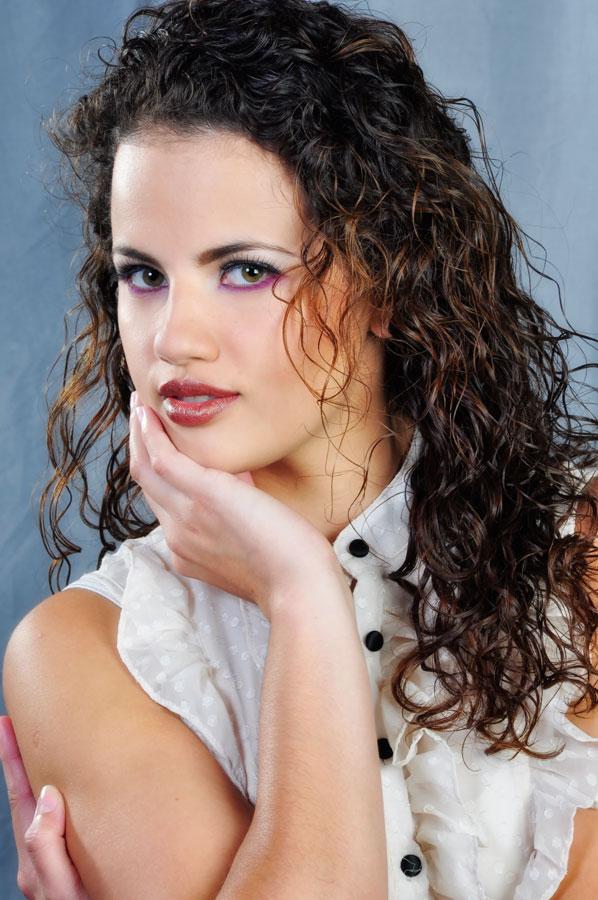 In the second image the subject still looks beautiful when turning her head in the opposite direction (of her shoulders) but if you compare the two images, she looks slightly different. But still fabulous. I asked her to bring her hand up to her face and she did this with a delicate touch.
Tip: One way to get this look is to tell the subject to barely touch her face, not push against it, which can cause unattractive bulges and distortions. Here's it's perfectly done, a textbook example.
---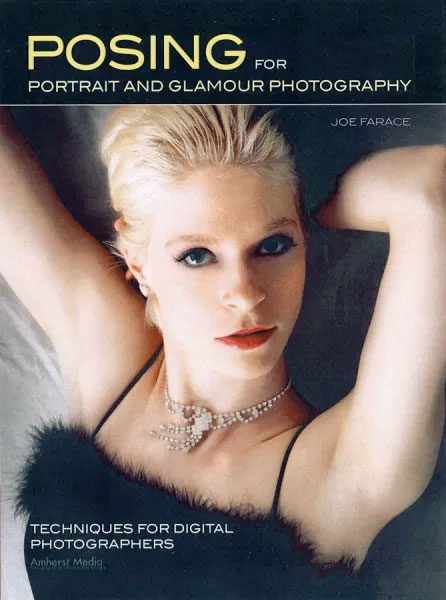 On this blog there are lots of blog posts on portrait posing. Click the magnifying glass icon on the upper right-hand side of this page and type "posing" to find appropriate posts.
If you want something more lasting, take a look at my book Posing for Portrait & Glamour Photography and brand new books are available from Amazon.com for just $12.18 with used copies selling for (some reason) $18.94 as I write this. Kindle versions are $11.57 for those preferring to have the book in digital form. Please not that Amazon and the publishers set these prices, not me.