Today's Post by Joe Farace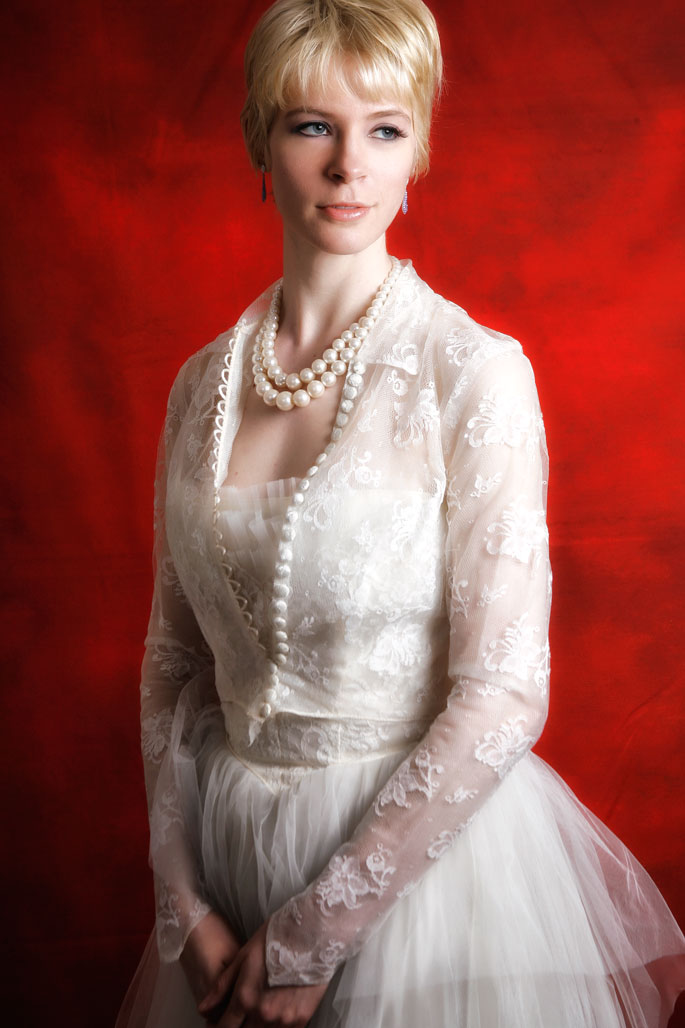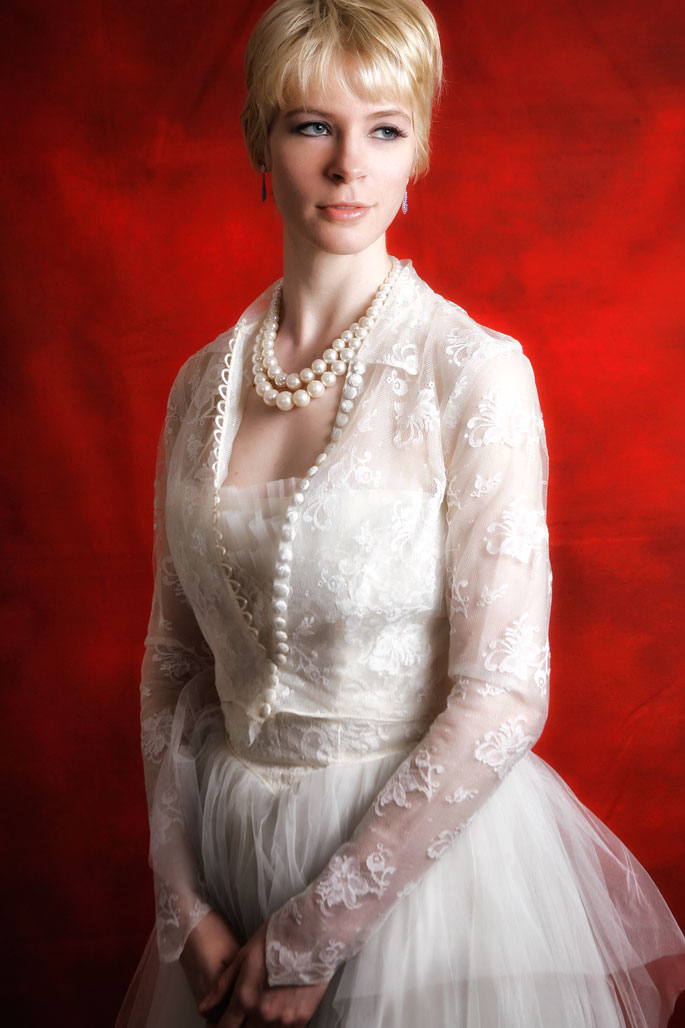 The theme of the March 2013 issue of Shutterbug was new lighting gear and in its pages I tested some (now discontinued) Flashpoint monolights. If you saw a previous post about Farace's Laws of special effects, I've found that the same concept also applies to portrait lighting: No matter what technique you use, a portrait's look is always subject dependent and will depend on the person, what they're wearing and the background used.
For a portrait of model Pam Simpson wearing her grandmother's 70-year old wedding dress, I used two different approaches to photograph her. While the same two Flashpoint monolights were used in each shot, the background is different and I used dissimilar lighting set-ups to produce completely different looks.
How I Made this Portrait: A traditional lighting set-up was used for my first portrait of Pam Simpson (at right) wearing the lacy jacket for her grandmother's wedding dress. The main light is a 300 Watt-second monolight with 28 x 28-inch softbox. Fill was provided by another 300 Watt-second monolight fitted with a 60-inch white parabolic umbrella. The portrait was shot with Canon EOS 5D Mark I and an EF 28-135mm f/3.5-5.6 IS USM lens (at 109mm) against a Silverlake Photo Colorsmack background. Exposure was 1/125 sec at f/11 and ISO 100. The Glamour Glow filter that's part of Color Efex Pro was lightly applied.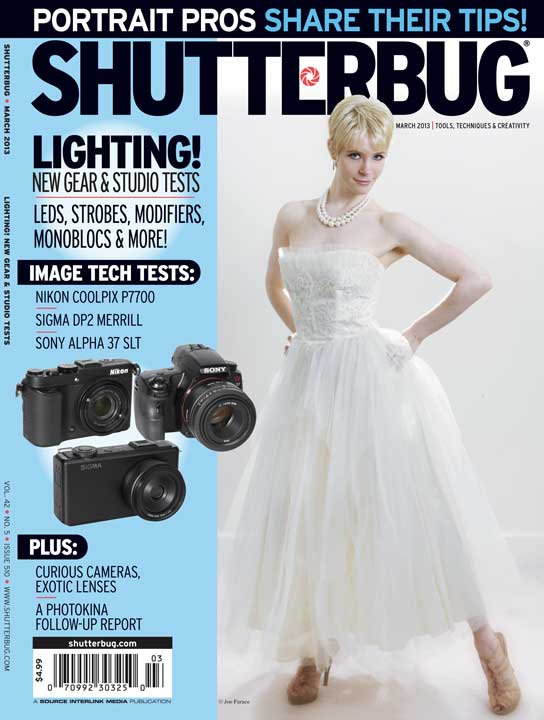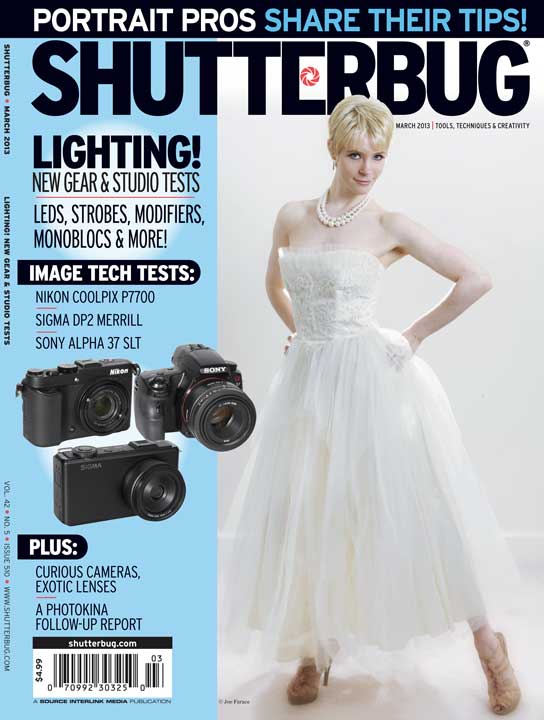 The photo that was selected for the cover had a more contemporary look and slightly different lighting setup. I kept the 300 Watt-second monolight with 28 x 28-inch Softbox in the same location as the previous shot but moved the other monolight behind Ms. Simpson, removing its reflector and allowing light to scatter around the studio.
No background was used, just the studio wall. I couldn't do that today, since I painted the wall grey! But maybe again I could, with enough Watt-seconds. Exposure with the EF 28-135mm f/3.5-5.6 IS USM lens (at 56mm) was 1/125 sec at f/16 and ISO 100. The Vignette Blur filter from Color Efex Pro was lightly applied to the finished image.
---
If you're interested in learning how I shoot portraits and use cameras, lenses and lighting in my in-home studio and on location, please pick up a copy of Studio Lighting Anywhere which is available new from Amazon.com with for $2.7.90 and starting at around eight bucks used, as I write this which is a bargain.