Today's Rant by Joe Farace Photography
Every photographer has heard this one, nauseatingly more than once: "That's a really good picture, you must really have a good camera." Because he got tired of hearing that same lament, years ago the late and legendary Baltimore Sun photographer, A. Aubrey Bodine tossed this cliche in the bin when he shoot an assignment using a Kodak box camera instead of the 4×5 camera he typically used. The results were stunning because it is and always was true that it's the photographer not the camera.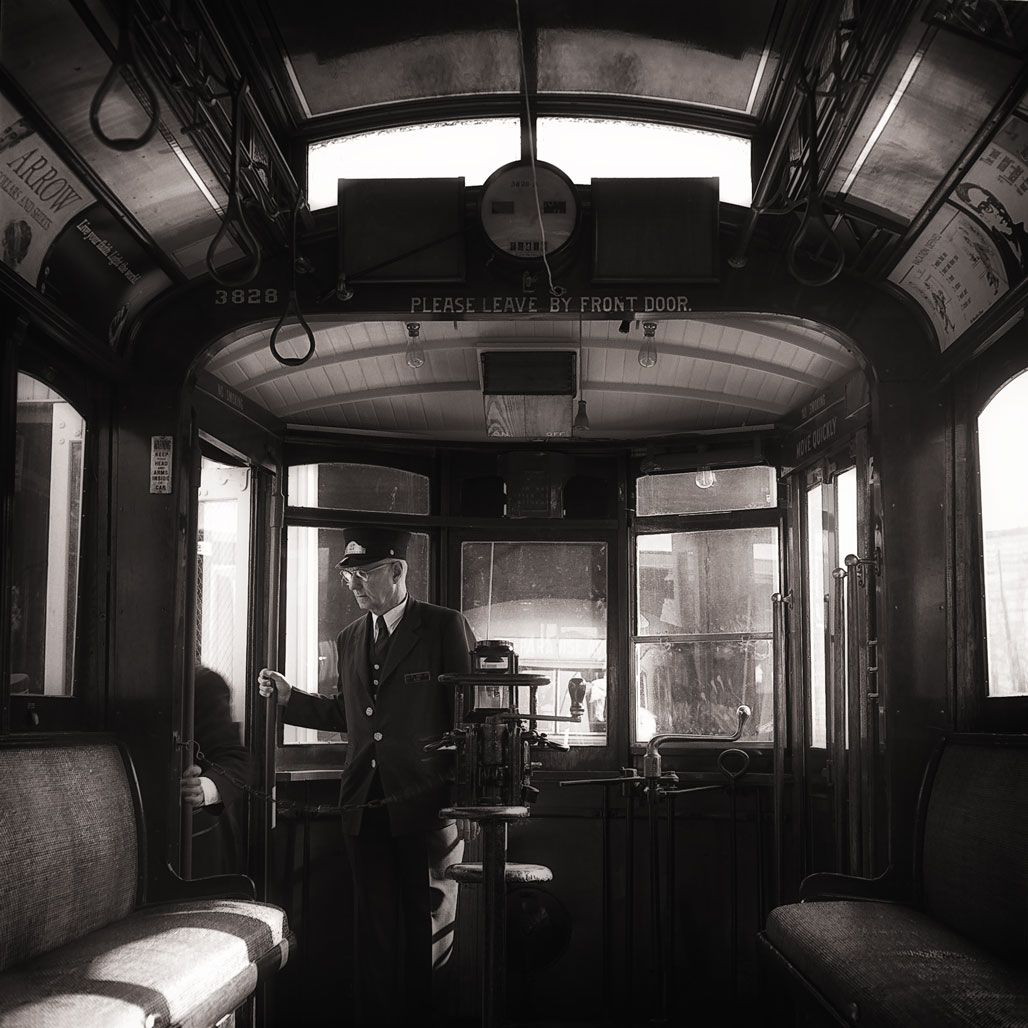 How I Made this Photo: When people view the image, at left, that I made at the Baltimore Streetcar Museum I made at the Baltimore Streetcar Museum and is one of my favorite photographs, I'm often told, "That's just a lucky shot." Maybe it is and maybe it isn't. Click the link and you can read more about how I shot this photograph —on film.
When looking at a photograph of the Taj Mahal shot at sunset you might hear people say. "That's a really good picture…" Is it? All we really know for sure that the person who made the photograph could afford a trip to India. Too often landscape and travel photography gets treated like that old real estate adage, "location, location and location" or the old press photographer's adage, "F/8 and be there." But sometimes that last one is true.
Writing in our book, Better Available Light Digital Photography, Barry Staver wrote, "Was Bob Jackson's Pulitzer prize-winning photograph of Jack Ruby shooting Lee Harvey Oswald purely luck? Some have argued that Bob was in the right place at the right time and had his camera up and ready." You see…
"The Dallas Times Herald assigned two photographers to cover Oswald's departure from the police station where he was being held. The first photographer was stationed in front of the police station where prisoners were normally brought out. Jackson was relegated to an out of the way, seldom used entrance but the Dallas police decided to bring Oswald out the little used underground entrance. The loud report from Ruby's pistol startled Jackson and caused him to trip his camera's shutter. Other photographers near him did not get the same picture. He did not even know what was on his film until it was processed later and he held the negative up to the light. Lucky? Bob Jackson made his own luck that day. He stayed at his assigned spot, had his camera loaded, flash turned on, and had the camera up to his eye, ready to shoot."
And now you really know the rest of that story.
---
If you enjoyed today's blog post and would like to treat Joe to a cup of Earl Grey tea ($2.50), click here.
Along with photographer Barry Staver, Joe is co-author of Better Available Light Digital Photograph with new copies are available from Amazon for $21.49 with used copies starting around nine bucks, as I write this.