Today's Post by Joe Farace
"I don't think of cartoons or comics as being for kids."—Jeff Kinney
Cartoons & Pop Art is a set of Photoshop actions from Panos Efstathiadis, the proprietor of PanosFX, an amazingly talented designer of Photoshop actions.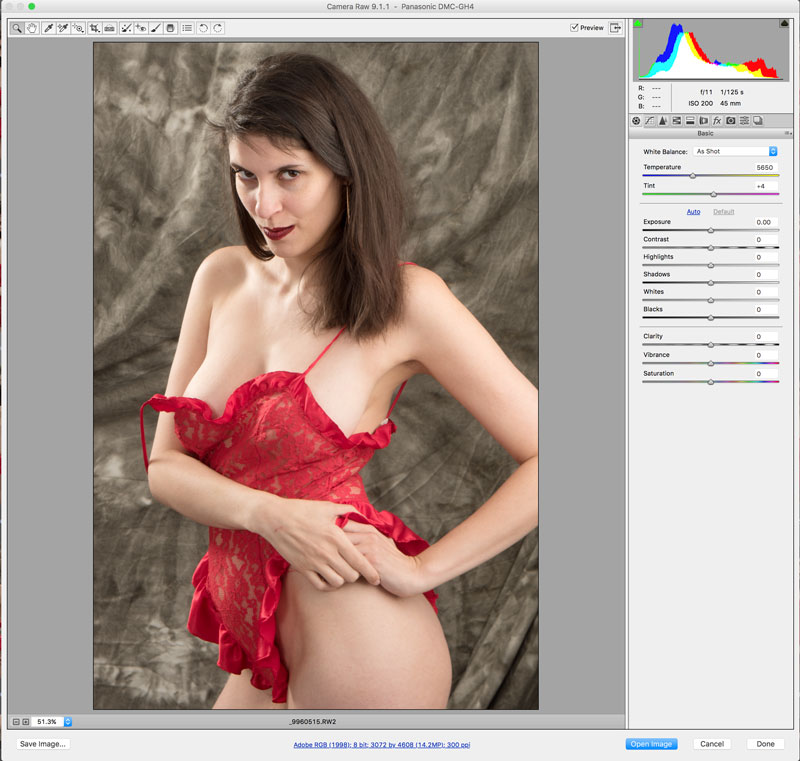 Panos says that the Cartoons & Pop Art actions work "like a Swiss Army knife, giving you an array of creative options. The actions transform your photos into cartoons using a clever combination of Photoshop filters and advanced features."
Over the years I've tried many different kinds of software that promised to create "cartoons" from photographs and while most of them worked somewhat, none of them approach the simplicity of use and the professional output that Panos' Cartoons & Pop Art actions produce.
The actions are easy to use: One click on the action and in the current version, you're presented with  different versions of your original photo. You can select and then save the one you like or even both of them. The original image is kept on a separate layer and after turning it on you can blend the two layers together to create yet another variation of the photograph.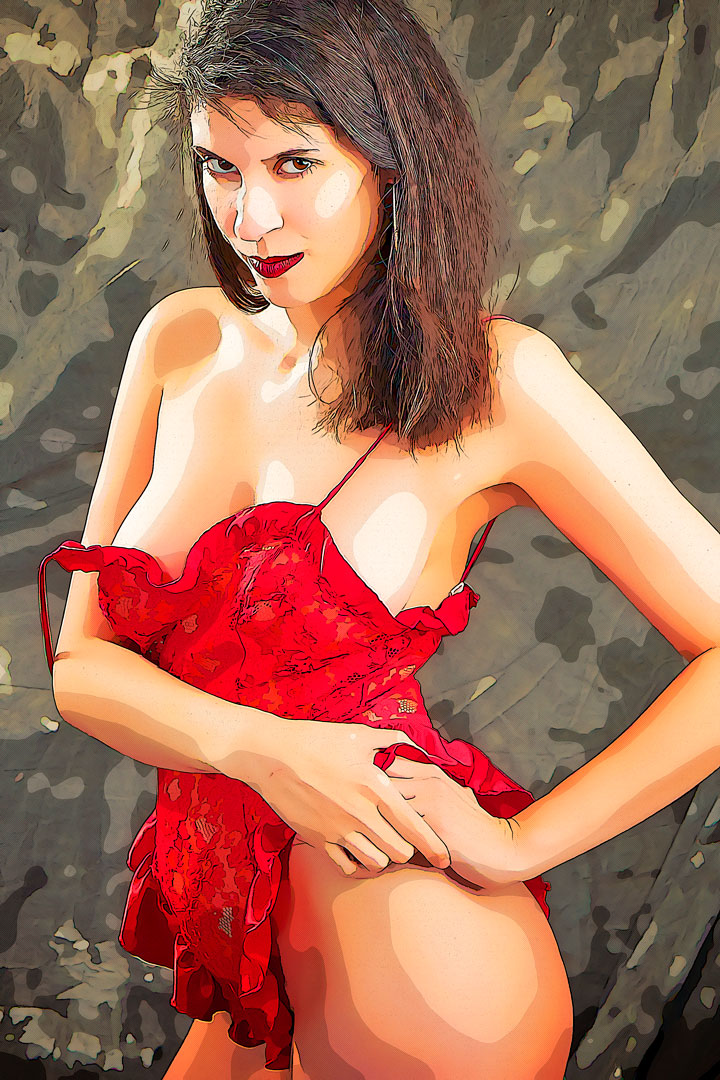 Tips: Panos says the actions work best with images from four to eight megapixels. If your image is larger or smaller, he recommends using the Image > Image size command to resize it (on 3:2 or 4:3 photos, you should set the width from 2500 to 3500px.) If you use images that have transparency (PSD or PNG,) the transparent areas will be preserved.
How I made the original shot: This portrait of Erin Valakari (you can see the original, RAW file in ACR above right)  was shot using a Panasonic Lumix GH4 and Lumix G Vario 14-45mm f/3.5-5.6 lens at 45mm. Exposure was 1/125 at f/11 and ISO 200. It was shot with my typical home studio lighting setup that uses three Paul C. Buff monolights along with two softboxes and an umbrella for fill. Background uses was an old, cheapo muslin backdrop that draped using Home Deport clips although you would never know if from the cartoon version.
PanosFX's actions can also create 16 different speech balloons that he designed in Adobe Illustrator, to give you the power and beauty of vector graphics.
Another feature of the action is Collages. The actions can create two different collages, with four and nine photos and customizable colors. The size of these collages is 4 and 9 times the original photo size; this lets you create large format prints for your friends and clients.
The actions are available for Photoshop's various versions as well as Photoshop Elements for the same price: $18.50 (USD)
---
If you enjoyed today's blog post and would like to buy Joe a cup of Earl Grey tea ($2.50), click here. And if you do, thank so very much.